(English version below)
... entre ces deux croquis:
voici des fruits secs ramassés par mon fils; je ne sais pas de quel arbre ils proviennent, mais je les trouve beaux.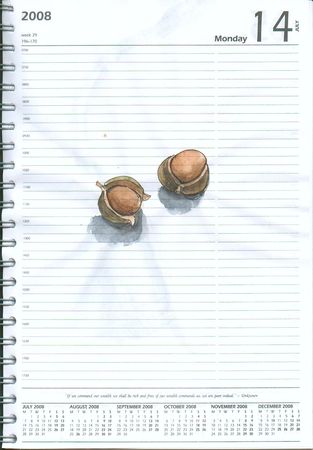 Et voici la puce grâce à laquelle j'ai accès à internet maintenant: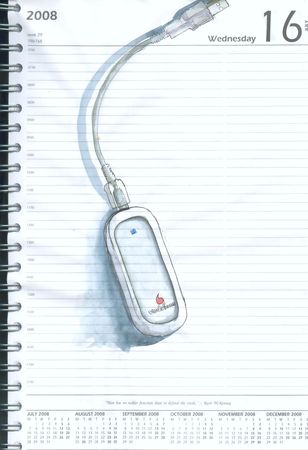 Et au fait, j'ai décidé en consultation avec moi-même (et à l'unanimité), de montrer mes dessins de la semaine le dimanche. Pourquoi? Parce que.
---
No connection between these two sketches.
Here's some nuts my son found. I don't know what tree they fell from, but I think they are beautiful.
And here's the device thanks to which I can have internet now.
By the way, I've just decided to show my drawings of the week on Sundays. Why? That's just the way it is.