... de notre arbre. C'est un acacia, mais c'est une grande famille et je ne sais pas quelle variete exactement. L'arbre est couvert de ces grosses "chenilles" velues: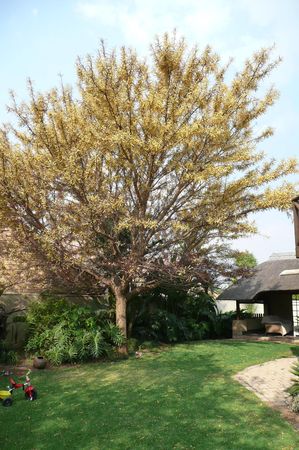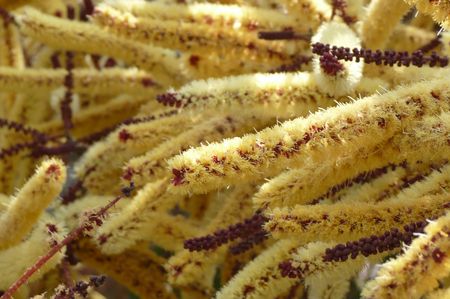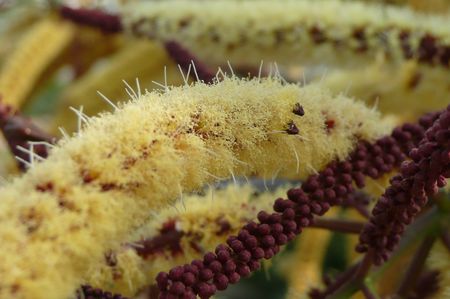 Il ne vous manque plus que le parfum car en plus, oui, cela sent super bon!! Mais la, desolee, je ne peux rien pour vous, va alloir imaginer!
---
It's a flower from our tree. It's a wattle, but this family is huge an I don't know which one it is exactly. Anyway, the tree is covered with these fluffy caterpillars. And what's more, the fragrance is very sweet and quite strong. But you'll have to use your imagination..