Cullinan, c'est une petite ville minière à côté de chez nous (30 mn de la maison). Ville minière, pas folichon, me direz-vous. Certes, on pense coron, grisaille, charbon, etc...
Cullinan is a little mining town quite close from our house (30mn drive). Mining town, that doesn't sound very exciting, will you think...

Eh bien effacez tout ça et remplacez par diamant; déjà, ça sonne plus glamour, non? Eh oui, la mine de Culinan exploite les diamants. C'est remplacer un stéréotype par un autre, car les mineurs étaient probablement aussi sales et fatigués que ceux qui creusaient pour chercher du charbon ou n'importe quel autre minerai...
Well forget all your pictures of coal mining, and replace it with diamond. It sounds instantly much better, doesn't it? Mind you, it's replacing one stereotype by another, because, eventhough they were digging for diamonds, the town dIDn't sparkle, and the miners were probably as dirty and as tired as the coal miners...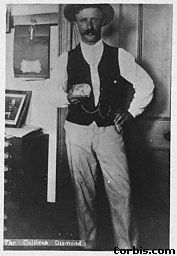 Je ne saurais vous dire combien de tonne de diamants ils ont extrait, nous n'avons pas visité la mine elle même, juste la petite ville et surtout le quartier historique avec les anciennes maisons des cadres. Je sais juste que en 1905 on y a trouvé le plus gros diamant brut au monde (plus de 600g!!). Il a été offert au gouvernement britannique et orne maintenant le sceptre impérial. (enfin, ça c'est pour résumer, car le diamant a été fractionné en plusieurs). Plus d'info ici.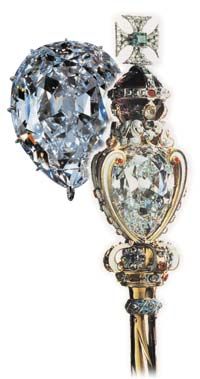 I couldn't tell you how many tons of diamonds they have found, we haven't visited the mine yet (you can't get in with children); we only had a nice leisurely Sunday morning walk through the historical village with Edwardian houses. I only know that this is the mine where in 1905 they found the largest rough diamond ever (more than 600g!!). It was offered to the British King (Edward VII) and was mounted in the head of the sceptre. (Well actually, that's to cut a long story short, because the diamond was so big it was cut into several diamonds). More information here.
C'était la belle saison pour aller visiter ce petit village, car il était noyé sous les jacarandas / It was the perfect time to wander in this village, because it was covered with Jacarandas:
Dans le quartier historique, de charmantes boutiques de déco intérieure et d'antiquité, ainsi que des cafés et restaurants / In the historical village, charming interior decoration and antiques shops, as well as coffe places and restaurants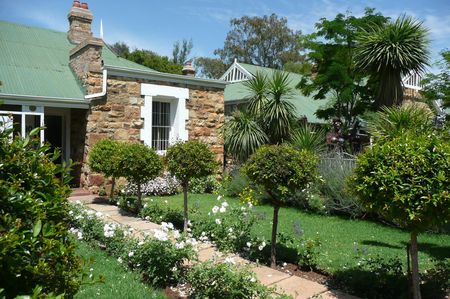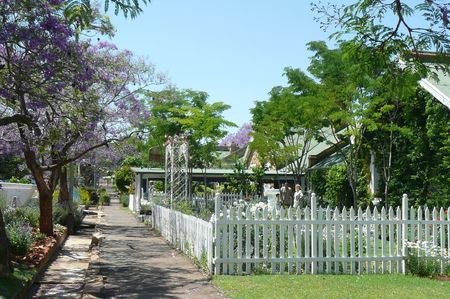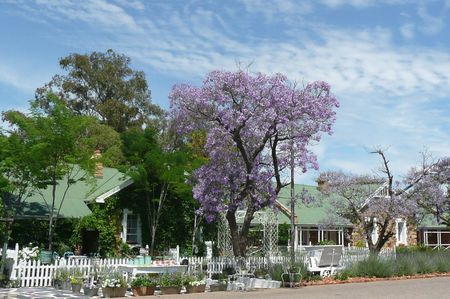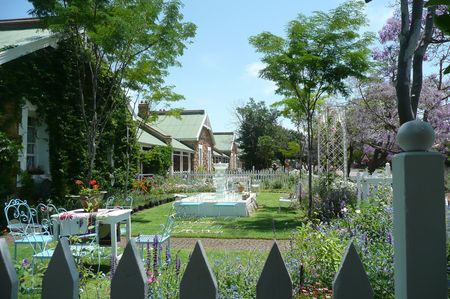 Bizarrement, nous sommes allés manger dans un restau grec qui est paraît-il très renommé, et on est arrivés suffisamment tôt pour avoir une table même sans réservation / Funnily enough, we ended up in a Greek restaurant that's apparantly famous for its food and usually packed at the weekends, but luckily enough for us, we got there early enough to have a table without having booked.
Une dernière photo de la rue principale, juste pour le plaisir de vous montrer encore et encore ces jacarandas... / One last shot of the main street, just for the pleasure of showing more jacarandas...