En 2009, j'ai fait un croquis par semaine sur un agenda (pour le voir cliquez là). Mais
que faire quand l'agenda est terminé? / In 2009 I made one sketch a week on a diary (click here). But what do you do with your diary once the year is over?

On signe toutes les pages, et on en modifie légèrement certaines (ici, j'ai rajouté un bout de la photo qui m'avait servie de référence) / You sign and modify some pages (on this one I added a piece of the photo I used as a reference)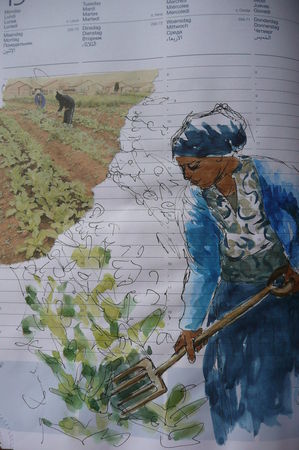 On trouve un titre et on l'écrit sur les premières pages... / You choose a title and write it on the first pages (a year on the roads of South Africa)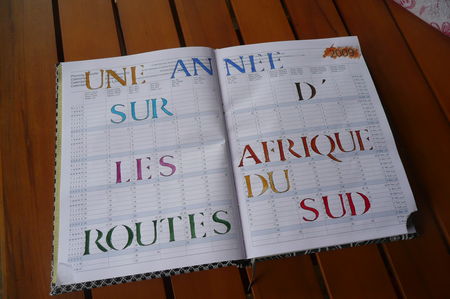 On recouvre l'agenda d'une belle couverture - en l'occurence un tissu traditionnel d'Afrique du Sud / You cover the diary with something nice - I used a traditional South African fabric.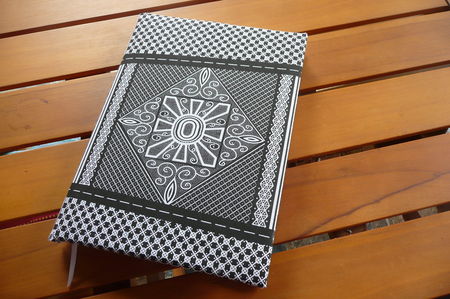 et on l'offre! / And you give it away!
Moi je vais l'offrir ... aux copains qui me l'ont donné il y a un an de ça! I'm going to offer it... to the friends who gave it to me a year ago!