Jour 2, Cape Point, c'est à dire le bout de la péninsule, face au pôle Sud.Sur la péninsule, d'anciennes maisons de colons. / Day 2, Cape Point, that is the end of the peninsula, facing the South Pole. On the peninsula, old settlers houses.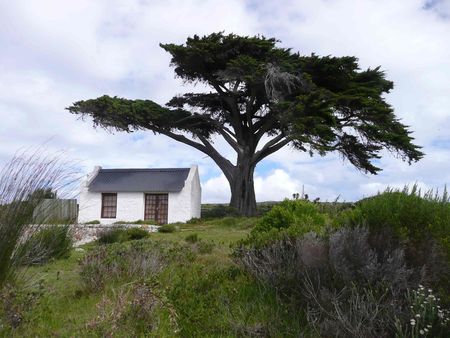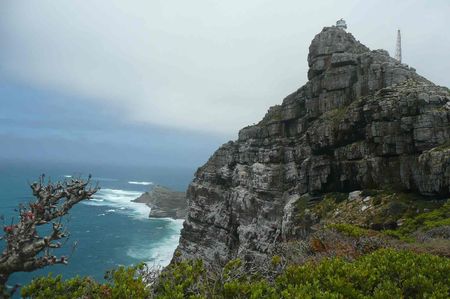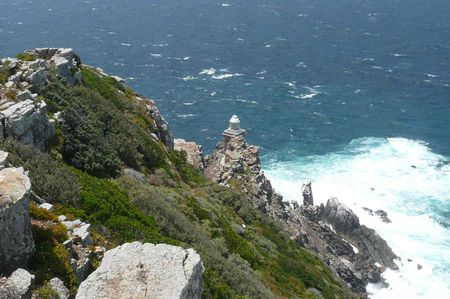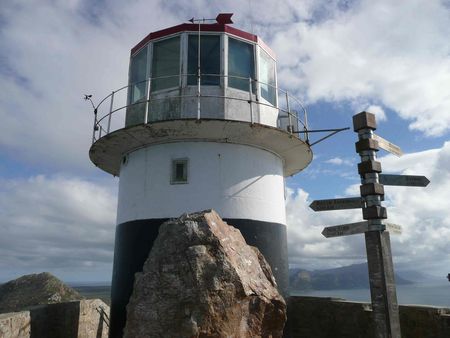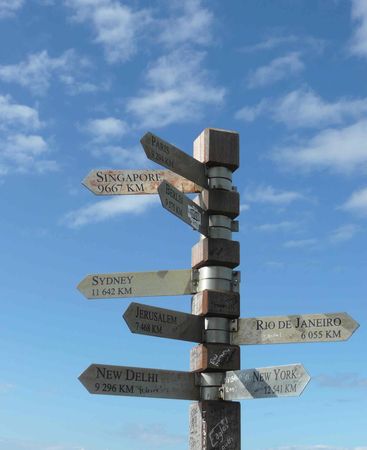 Le bout du monde? / the tip end of the world?

et l'après-midi, les pingouins de Boulders / in the afternoon, we visited the penguins in Boulders: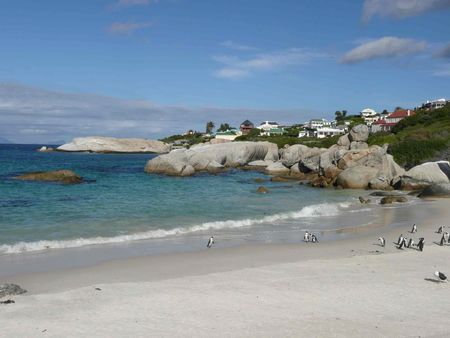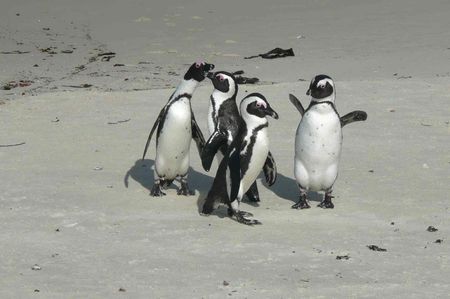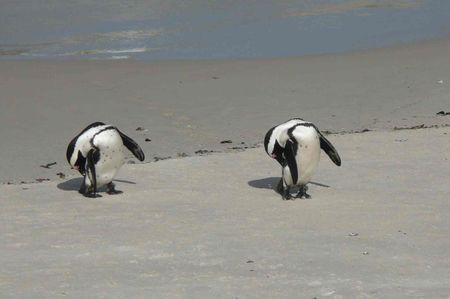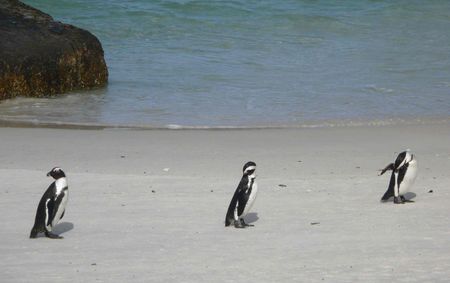 et balade le long de la côte est et ouest, l'une plus peuplée, l'autre plus sauvage. / then a nice drive along the east and west coast, one wilder than the other.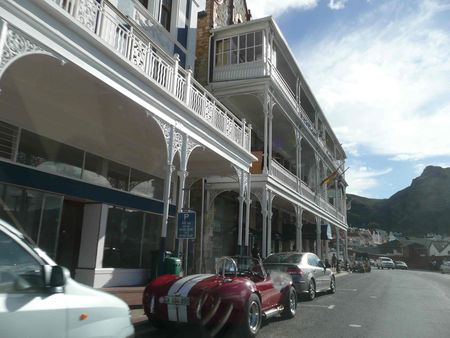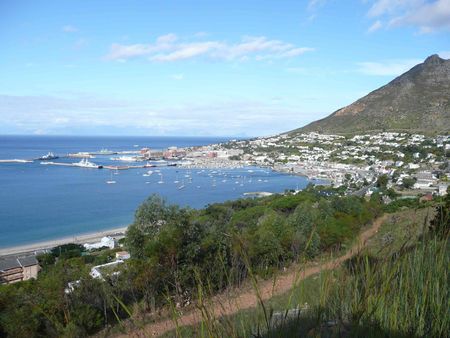 ouest / west :