Dimanche, le troisième et dernier jour de notre court séjour au Cap, nous avons décidé d'explorer la route des vins.
Avant d'y arriver, nous nous sommes arrêtés pour voir les célèbres cabines de Muizenberg:
Day three, we had decided to hit the wine region. On our way, we stopped in Muizenberg to see the colourful cabins.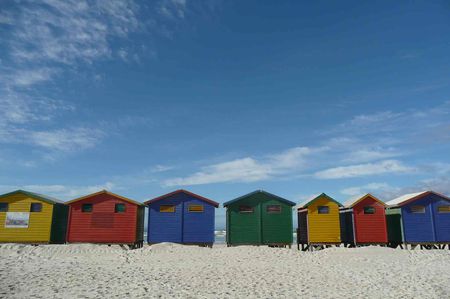 la lumière était si belle, et la plage immense... / the light was fantastic, and the beach endless...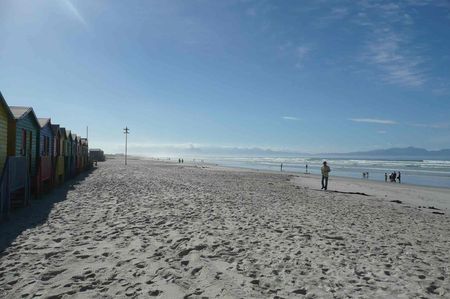 puis on a repris la route en longeant d'un côté l'océan... / we drove on with the ocean on one side...
... et de l'autre un gigantesque township, Kayelitsha: ... and a huge township on the other side: Kayelitsha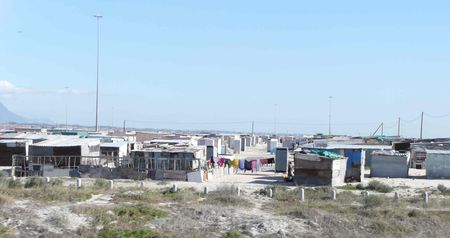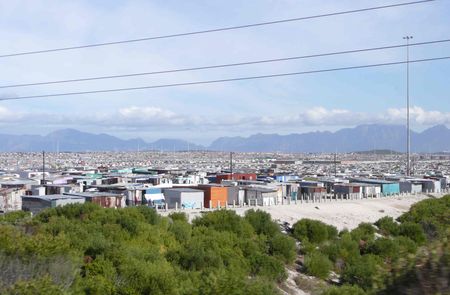 Direction Somerset West. Vergelegen a été le premier domaine: / we headed straight to Somerset West, Vergelegen being the first wine estate on our (short) list.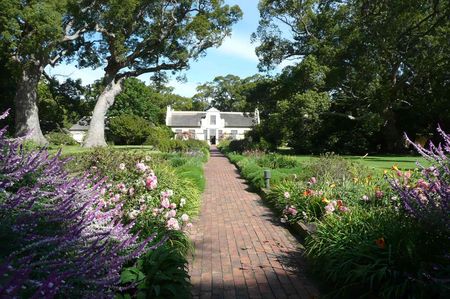 puis direction Franshoek et sa splendide vallée, en cette saison c'était à couper le souffle! / then we drove to Franshoek and it's breathtaking valley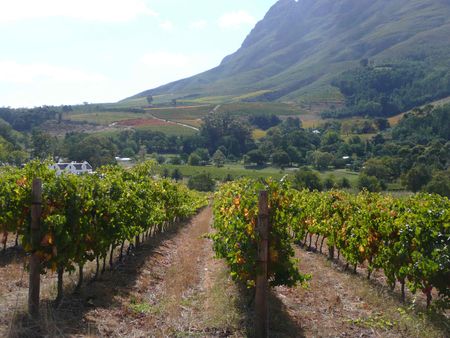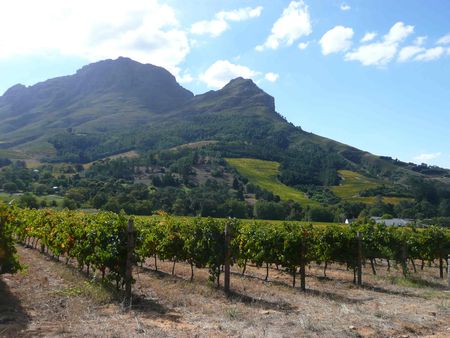 une petite rencontre inattendue au bord de la route pour ne pas oublier que nous sommes quand même en Afrique... / an unexpected encounter on the side of the road, so as not to forget we are in Africa
puis direction Boshendal pour une (toute petite) dégustation / next stop, Boshendal, another amazing estate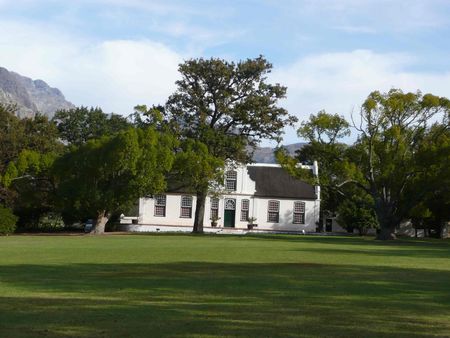 et le soir? nous sommes allés manger sur le Waterfront au Cap / and in the evening, we ate in a restaurant in the Waterfront in Cape Town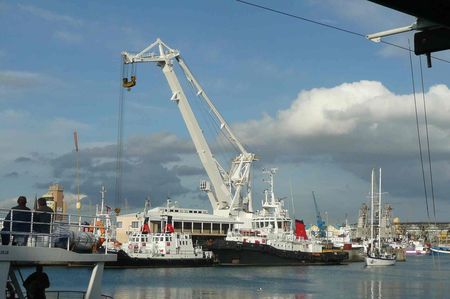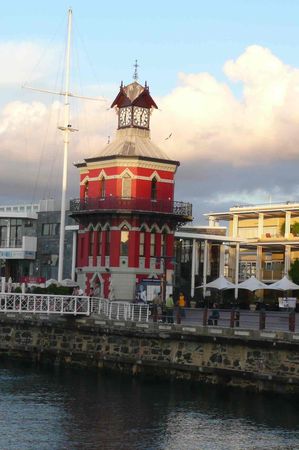 une journée bien remplie? Oui, on peut dire ça!! / a full day? yes, you can say that!
Pour finir, même si c'est possible en 3 jours, j'insiste, il faut au MINIMUM une semaine pour Cape Town et sa région immédiate (la péninsule, la ville, la côte, et la région des vins)! / To conclude, even if it is possible in 3 days, I insist, one week is a MINIMUM for Cape Town and around (the peninsula, the town itself, the coasts, the wine region)!