Le Springbok Lodge est dans une petite réserve Nambiti à 4 heures et demi de route de Pretoria (près du Drakensberg).
/ The Springbok Lodge is in a small game reserve (Nambiti), 4 and a half hours drive from Pretoria (next to the Drakensberg).
C'est une réserve encore jeune, d'anciennes terres agricoles transformées en réserve voilà 5 ans. Les arbres ne sont pas encore grands, et les animaux pas encore très nombreux. Mais cela ne nous a pas empêchés de faire de belles rencontres!
It's a young reserve; it used to be a farm and was turned into a reserve some 5 years ago. The trees are not very big, and there aren't a lot of animals yet, but this didn't prevent us from making great sightings!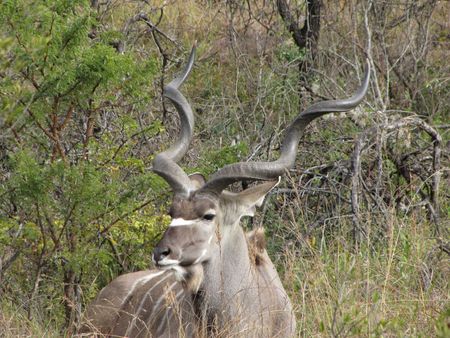 beaucoup de Nyalas, Kudus, et aussi des Elans de Cap - la première fois qu'on en voyait dans la nature
Lots of Nyalas, Kudus, but also Cape Elands - the first time we saw them in the wild.



"dis, grand-mère pourquoi as-tu de grandes oreilles?" / never seen such big ears!



des zèbres, toujours aussi photogéniques... / zebras are always a great pleasure to photograph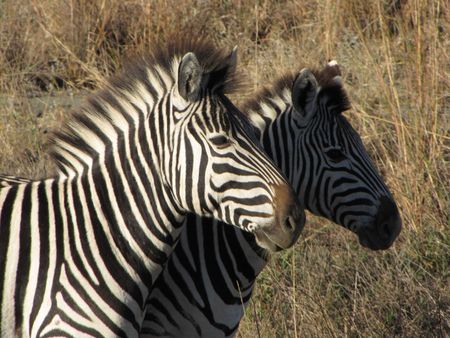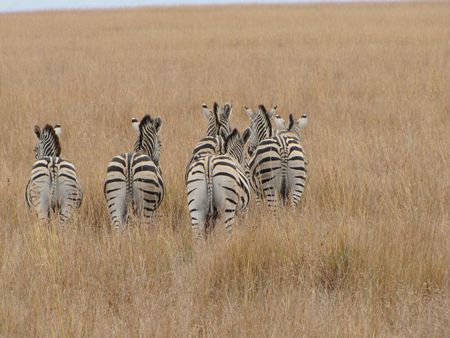 ... même dans ce sens là! / ... even from behind!



voici des bébés girafes (on les reconnaît à leur cou plus court que chez les adultes). Ici, c'est une sorte de crèche pour girafes: des girafons, une adulte (hors champ) pour les surveiller. Je ne savais pas que les girafes étaient si organisées!
Here are baby giraffes; their neck is not as long as with adults. This is a sort of creche for giraffes: babies and one adult (which you can't see here) to look after them. I didn't know giraffes were so organized!



câlins de girafe / giraffe cuddle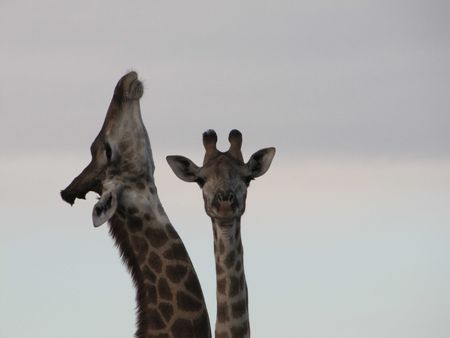 La semaine prochaine, la suite de notre week end dans ce lodge ... / Next week, the rest of our week end in this lodge...