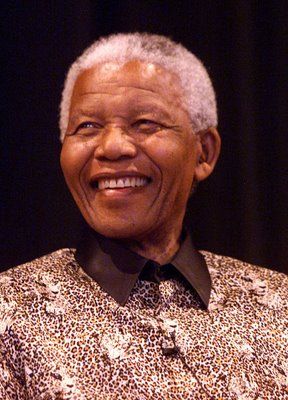 Le 18 juillet c'est Mandela Day, une journée internationale reconnue par les Nations Unies en l'honneur de l'anniversaire du Lauréat du Prix Nobel de la Paix et ex-président de l'Afrique du Sud. Voici la liste de voeux Mandela. Il demande simplement que vous choisissiez une de ces BA et que vous donniez 67 minutes de votre temps.
July 18 is Mandela Day, an international day recognized by the United Nations in honor of the Nobel Peace Prize Laureate and former South African President Nelson Mandela's birthday. Here's Mandela's Wish list. He only asks that you pick one and donate 67 minutes of your time.
Si vous voulez voir la liste complète (désolée, elle est seulement en anglais)
If you would like to see his complete wish list visit: http://www.nelsonmandela.org/mandeladay/67_ways.html
Voici quelques exemples des choses que vous pouvez accomplir pour changer notre monde / Here's a few examples of things you can do to change our world
1. Proposez à un voisin agé qui ne peut conduire de l'emmener faire ses courses / Offer to take an elderly neighbour who can't drive to do their shopping/chores.
2. Amenez un sac de jouets au service pédiatrique de l'hôpital le plus proche. Take a bag full of toys to a local hospital that has a children's ward.
3. Emmenez les plus jeunes de votre famille faire une promenade dans un parc. Take younger members of your family for a walk in the park.
4. Donnez des couvertures à ceux dans le besoin / Buy a few blankets, or grab the ones you no longer need from home and give them to someone in need.
...
Biensûr, les éléments de cette liste sont spécifiques à l'Afrique du Sud , mais d'une part cela peut vous donner une idée des besoins de ce pays, et d'autre part cela peut aussi vous donner des idées pour chez vous, qui sait?
Of course, the items from this list are specific to South Africa's needs, but one the one hand it may give you an idea of South Africa's needs, and on the other, it may give you ideas of things to do that would help your area/community, who knows?
Vous pouvez aussi partagez votre BA en cliquant là / To share your deed, submit it here: http://www.nelsonmandela.org/mandeladay/share_your_mandela_deed.html