Comme je vous le disais la dernière fois, nous sommes allés passer le week-end dernier au Pilanesberg National Park. Safari à gogo, mais sous un temps gris voire sous la pluie. C'est un genre.
As I told you the other day, we spent our last weekend in the Pilanesberg National Park. Game drives galore, but the weather was overcast at best and it rained.


Nous avons souvent vu ce genre de scène au Pilanesberg: 5h30 du matin, nous trouvons les lions couchés sur la route. Trouvent-ils le goudron plus chaud que l'herbe et la terre? Et quand cette lionne s'est levée, nous avons remarqué qu'elle boitait. Une rude chasse nocturne? Qui sait?
This is a sight we've often seen in the Pilanesberg: 5h30 in the morning, we find the lions lying / sleeping on the road. Do they find the roads warmer than the grass and earth? Anyway, when this lionness got up, we noticed she was limping. A tough night hunting? Who knows?



Tsetsebe



phacochère / warthog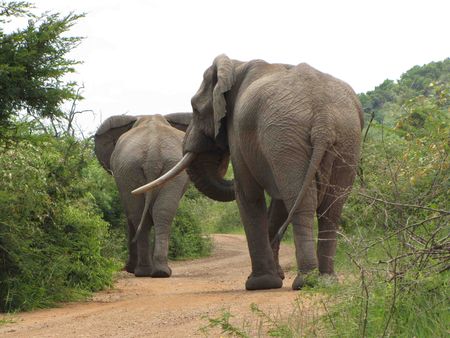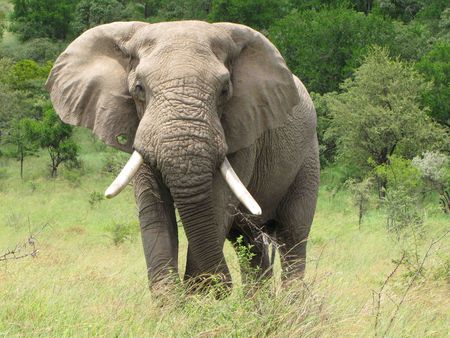 Vous ne remarquez rien? Cliquez sur la photo pour agrandir, et regardez son oreille à gauche, près de la défense.
Don't you notice something? Click on the photo to see better, and look at the ear on the left, near the tusk.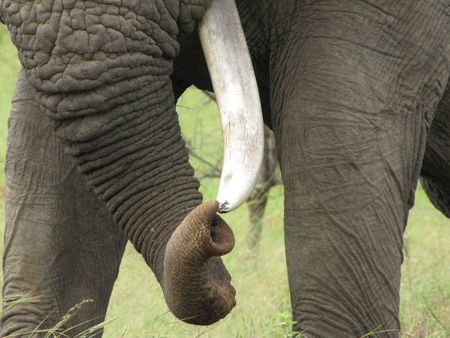 J'aime cette photo / I like this one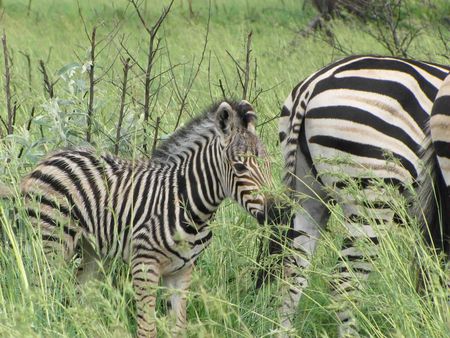 beaucoup de bébés zèbres / lots of baby zebras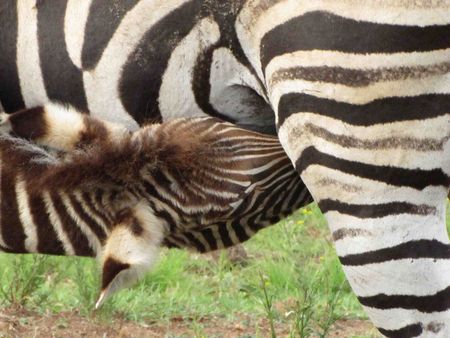 girafes sous la pluie, cela ferait une chouette titre, non? / giraffes in the rain, it would be a nice title, don't you think?