La route est longue, mais assez variée. Après Nata:
The road is long, straight, but quite varied. After Nata: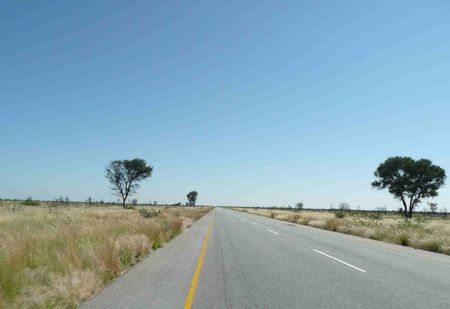 des champs immenses: / huge fields:
et puis s'il n'y a pas beaucoup de gens, il y a quand même des cases de temps en temps:
and even if there are not many people, there's the odd hut once in a while:
des vaches, des ânes, des chèvres, ... des babouins,
cows, donkeys, goats, ... baboons,

... et des éléphants! / ... and elephants!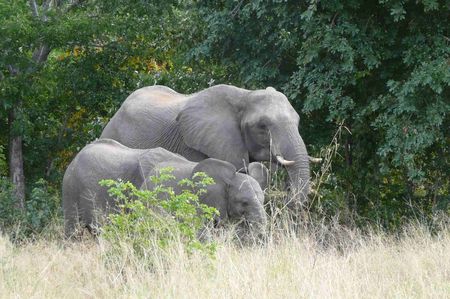 oui, oui, au Botswana, les animaux sont libres d'aller où ils veulent, pas de barrière autour des réserves, le Botswana est un gigantesque parc. Les animaux se baladent, passent les frontières sans souci vers la Namibie, la Zambie ou le Zimbabwe.
yes, in Botswana animals/game are free to roam where they want to, no fence around the reserves, Botswana is a huge game reserve. Animals can even walk freely across the borders to Namibia, Zambia or Zimbabwe.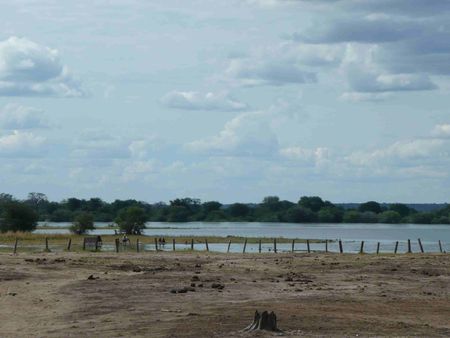 et enfin on arrive tout au nord, à Kasane où coule le fleuve Chobe, et où il y a un grand parc (sans clôture donc) qui porte le même nom
Then you come to Kasane, where ther's Chobe river, and Chobe National Park.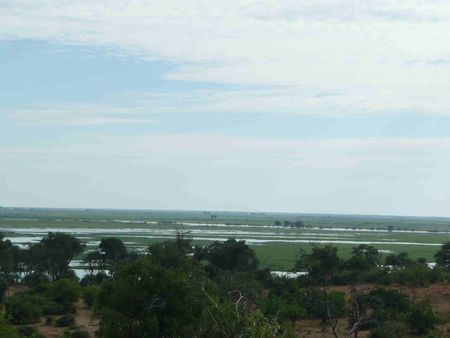 le parc se visite par les routes (attention danger d'ensablement)
the reserve can be visited with a 4x4 (be careful, you can easily get stuck on these sandy paths)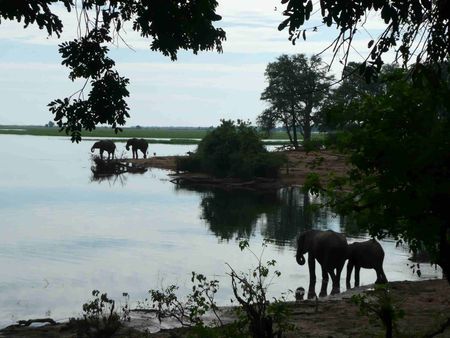 ou par la rivière (attention hippo un peu nerveux, croco affamés, ...) bref un pays fort sympathique et accueillant!
but you can also take a boat and see the park from the river (be careful there are nervous hippos and hungry crocs, ...); as you can see it's a welcoming country!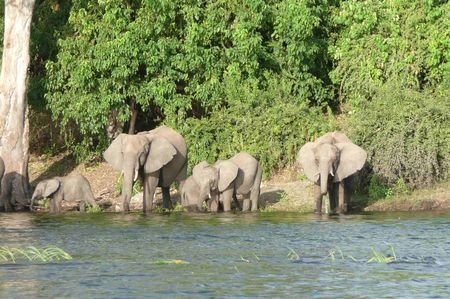 et que ce soit vus de la terre ou de la rivière, encore et toujours des éléphants!
and whether from the road or from the river you will see elephants