A Chobe, on peut aller voir les animaux par la terre (en 4x4) ou par la rivière. Notre premier safari nous l'avons fait en 4x4, en longeant la rivière:
In Chobe, we can go and see the animals in 4x4 or on a boat. We did our first safari in a 4x4, driving along the river: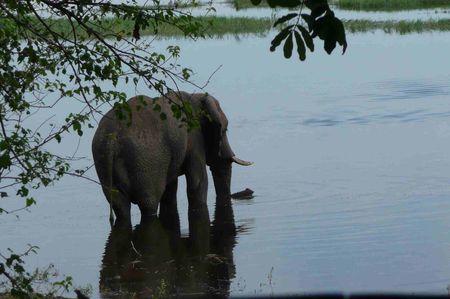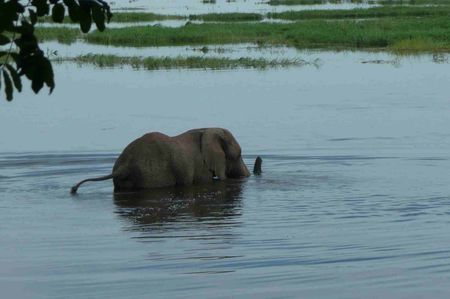 nous avons été surpris de voir les éléphants s'enfoncer si profondément dans l'eau
/ we were surprised to see the elephants go so deep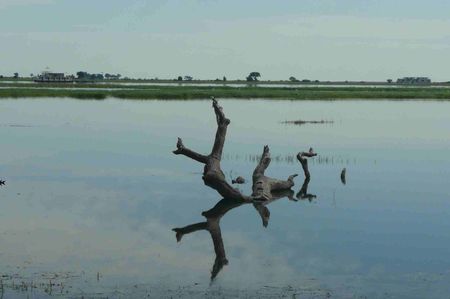 la rivière est omni présente / the river is everywhere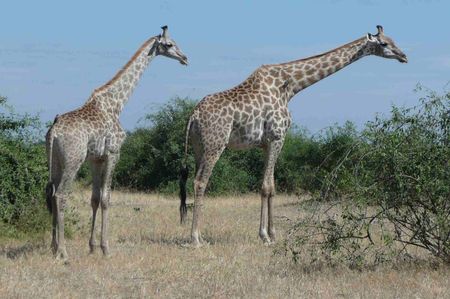 de temps en temps on tourne le regard vers la terre
From time to time you glance away from the river
koudou / kudu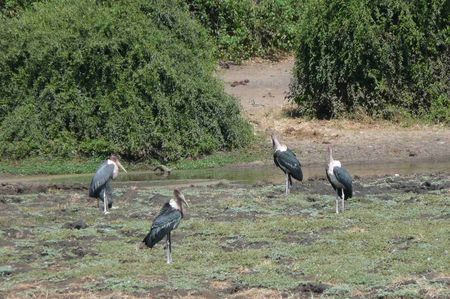 marabout / marabou stork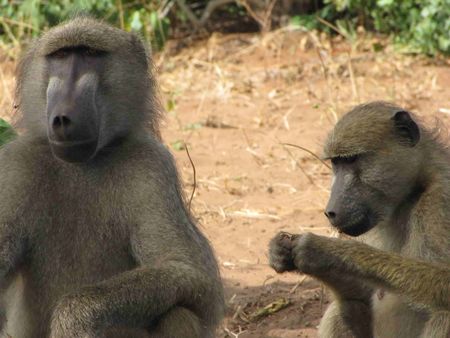 babouin / baboon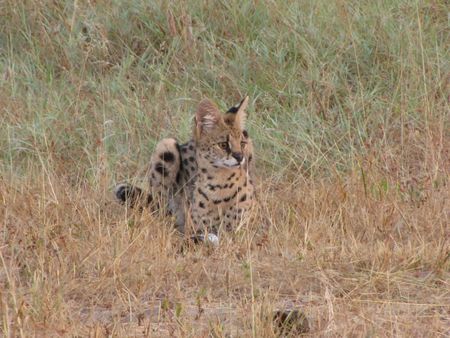 serval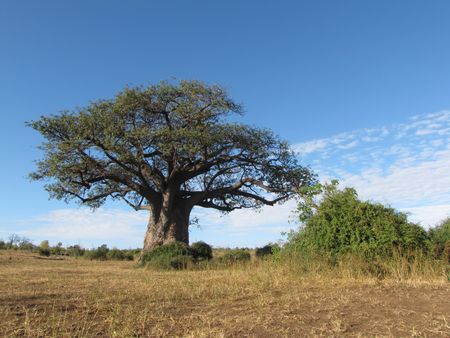 baobab
faux-cils? / real eye lashes?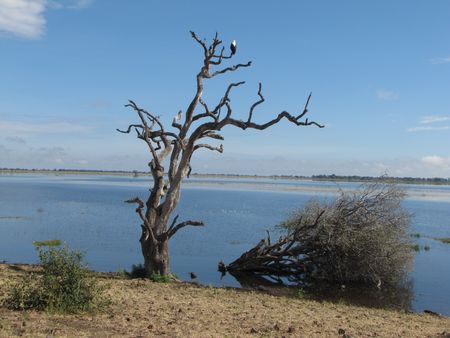 et toujours la rivière, le regard ne peut s'en détâcher. La prochaine fois nous irons faire un safari en bateau.
and you can't take your eyes off the river. Next time we'll go and see the animals on a boat cruise.