Je l'attendais avec impatience ce safari sur la rivière. J'y suis même allée deux fois!
I was so much looking forward this trip on the river! I even went twice!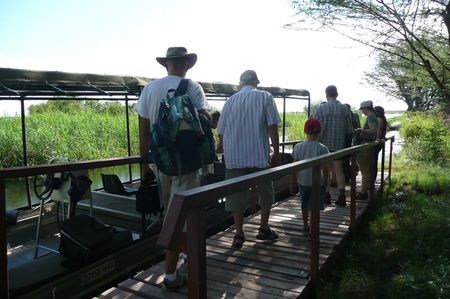 Rive gauche le Botswana, rive droite la Namibie
on the left, Botswana, on the right, Namibia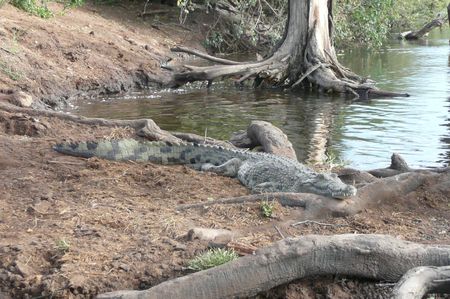 on a pu voir les animaux de près... / we were able to get close to animals
très (trop?) près / veerrry close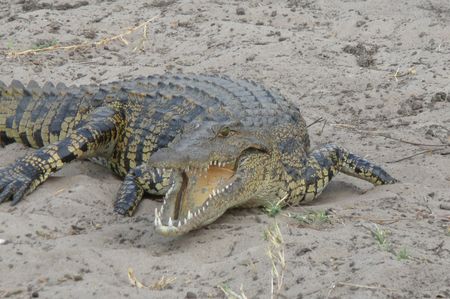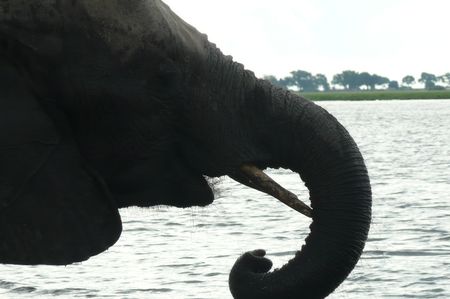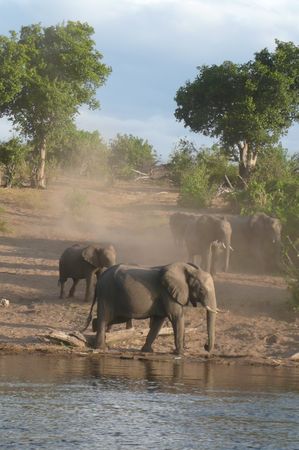 les éléphants couraient souvent en descendant vers la rivière comme s'ils avaient hâte de boire
elephants were so eager to drink they were running down to the river!
c'est l'occasion de boire, se rafraîchir, s'arroser, se baigner, ...
time to drink, refresh, splash, have a bath, ...
une belle balade tranquille au soleil couchant
a beautiful trip with the sunset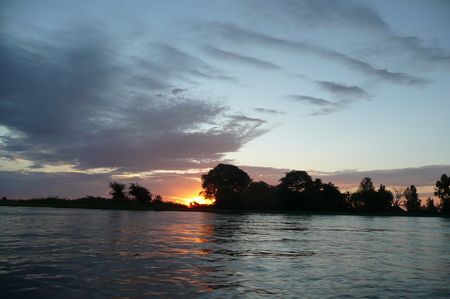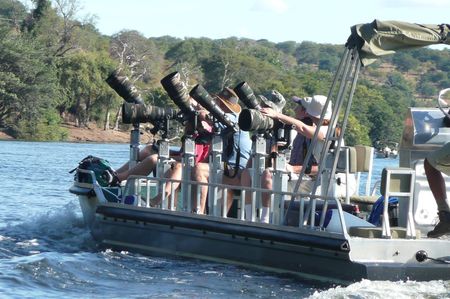 sur la rivière on voit parfois de drôles de créatures... / sometimes you meet weird creatures...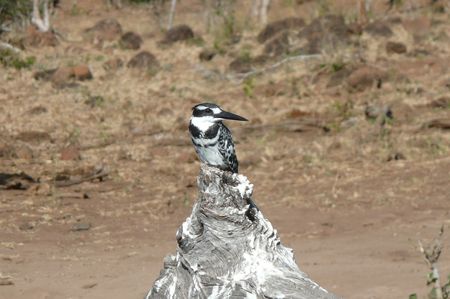 des oiseaux (martin pêcheur) / birds (pied kingfisher)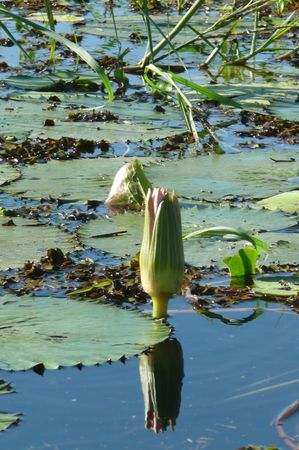 des fleurs aussi (nénuphar) / flowers (waterlily)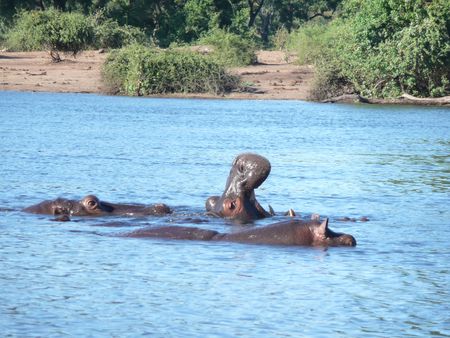 et bien sûr des hippo plus ou moins actifs / and of course hippos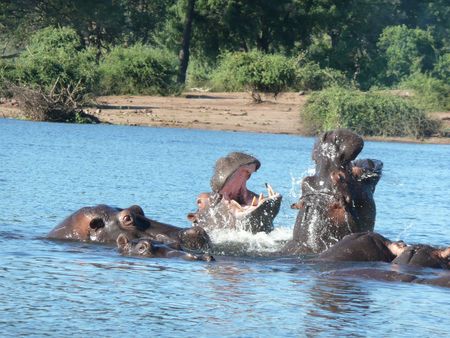 voire un peu nerveux et belliqueux / sometimes a tiny bit too nervous
ce crocodile là avait l'air plutôt tranquille, il ne bougeait pas / this crocodile looked harmless enough, completely still
quand soudain sans prévenir il s'est tourné légèrement et il a croqué les deux bousiers qui étaient en train de s'occuper d'une bouse d'éléphant juste à côté de lui
when suddenly without a warning he turned round and ate the two dung beetles that were going about their business on an elephant dung next to the crocodile.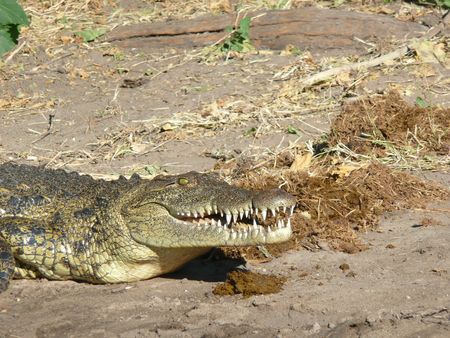 croc croc / he chewed a little
pas de détail, le crocodile a même mangé la bouse! / even gulping down the dung!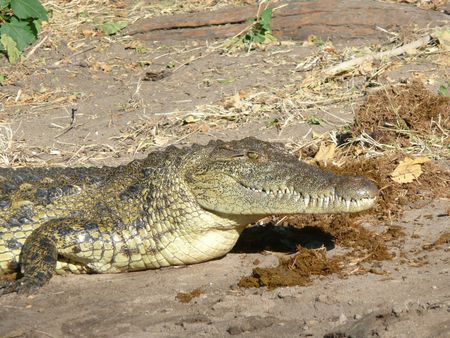 un petit sourire / a little smile
et hop, gloups, on avale (regardez sa gorge) / and it's swallowed (look at its throat)!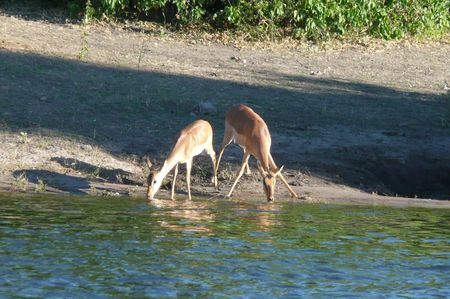 à côté de ces bêtes cruelles, l'innocence même / innocence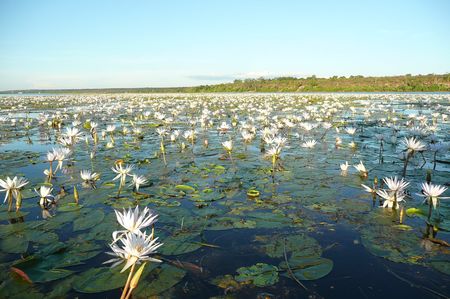 et la beauté / and beauty
un champ de nénuphar à perte de vue / a field of waterlily as far as the eye can see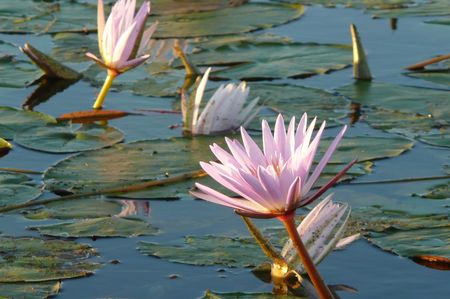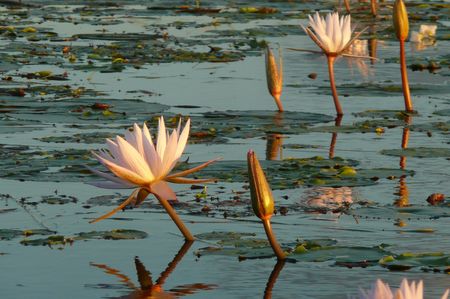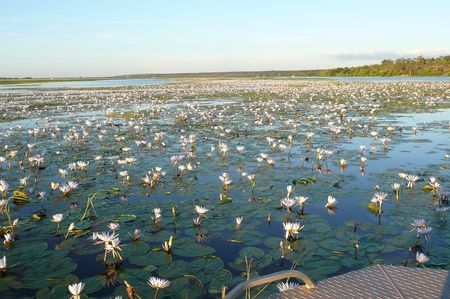 le temps s'est suspendu / time was suspended
et le soleil s'est couché / and the sun set