En revenant de l'école de mon fils, située dans Cole street.
Coming back from my son's school in Cole street.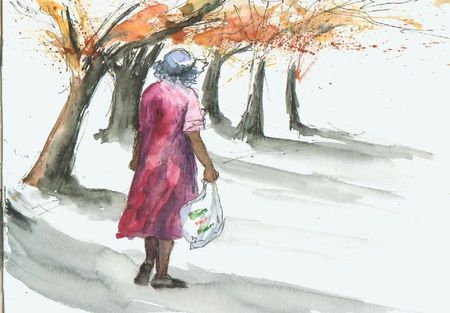 Cela donne une impression d'automne, mais en fait c'était à la fin de l'hiver, en septembre dernier. Depuis mon fils a changé d'école. J'adorais cette école et cette rue.
It gives an impression of autumn, but it was actually the end of winter, last September. Since then, my son has changed school. I loved the school and the street.