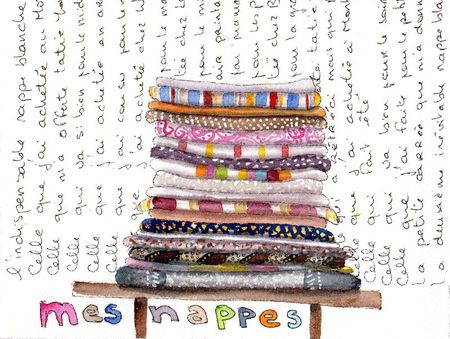 Mes nappes / My tablecloths
Non, ce n'est pas une addiction, c'est une nécessité: une nappe pour chaque occasion, pour les différentes heures, les différentes humeurs, et celles pour se faire juste plaisir... ok, je crois que j'ai peut-être un problème.
No, it's not an addiction, it's a necessity: one tablecloth for each occasion, for the different meals, the different moods, and those just for the pleasure... ok, now I really think I may have a problem.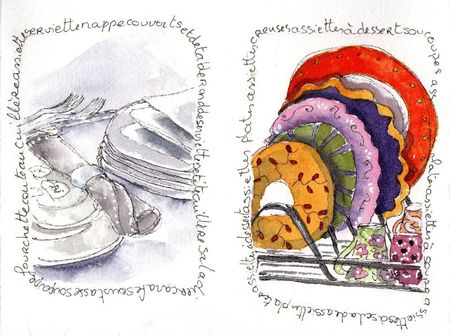 ... et j'aime bien la vaisselle aussi. C'est grave?
...oh, and I also like tableware. Do you think it's serious?
(pages de ma participation au projet "Croquis-Croquons")
(my participation to the project "Croquis-croquons")