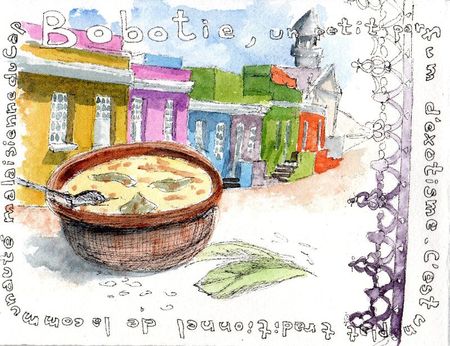 Bobotie: un parfum d'exotisme. C'est un plat traditionnel de la communauté Malaise du Cap.
Exotic flavour of the Bobotie. It's a traditional dish of the Malay community in Cape Town.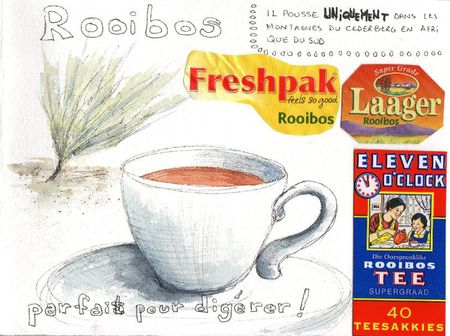 Rooibos - parfait pour la digestion / perfect to digest
(pousse uniquement dans les montagnes du Cederberg, en Afrique du Sud)
(only grows in the Cederberg Mountains, in South Africa)

La cuisine sud africaine est faite d'influences diverses...
South african cuisine is made up of all sorts of influences...
... et d'ingrédients "endémiques"!
... and of "endemic" ingredients!