On s'est pas déjà rencontrés?
Haven't we met somewhere?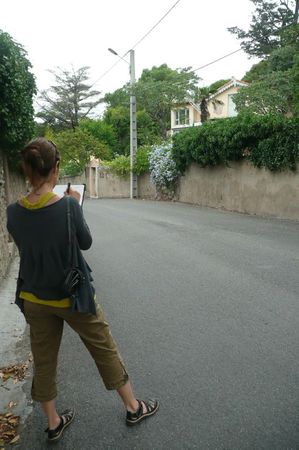 Mais si, rappelez vous, cet été, j'étais là! Oui, la fille debout dans la rue, un carnet à la main, ... c'était bien moi!
Don't you remember? I was there, standing in the street, holding with my sketchbook... Yes! that was me!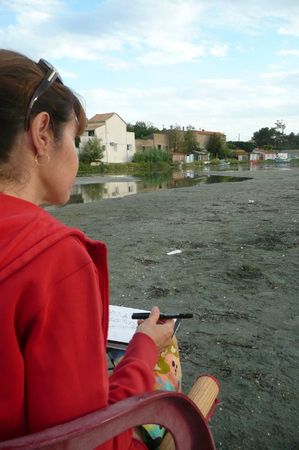 ... quand j'ai la chance, je me trouve un petit coin pour m'asseoir, le feutre encre de chine à la main, l'appareil photo en bandoulière, je croque dès que je peux et autant que je peux.
... sometimes I'm lucky enough to find somewhere to sit, my Indian ink pen in one hand, with my camera in the other, I sketch as soon as I can, and as much as I can.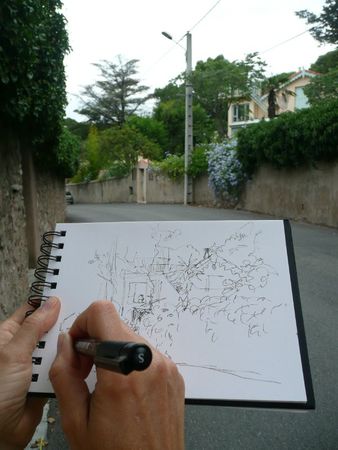 Je rentre à peine de France, où jai passé tout le mois d'août. Laissez moi le temps de lancer quelques lessives, et je vous montre tous les croquis que j'ai fait!
I've only just come back from France where I spent August. Let me just unpack and tidy up a bit, and I'll show you all the sketches I've done.