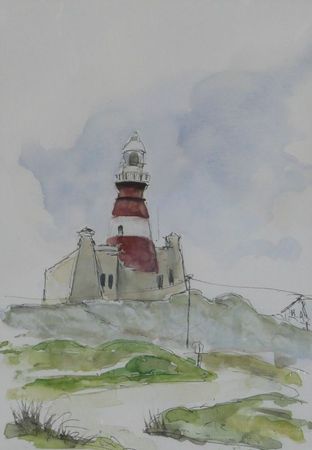 Voici le phare du Cap Agulhas, à la pointe de l'Afrique.
Here's the Cape Agulhas Light-house, at the southern tip of Africa.
Je prépare une expo sur mes 4 années ici: des gens (marchant sur le bord des routes) et des lieux (en Afrique du Sud et en France), en acrylique ou aquarelle et encre.
I'm preparing an exhibition on my four years here: people (walking on the side of the roads) and places (around South Africa but also France), in acrylics or in watercolour & ink sketches.