Voici trois bords de route qui ne me satisfaisaient pas entièrement non plus.
Here are three sides of the roads which I didn't like either.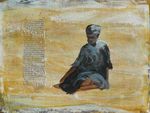 cliquez dessus pour les voir en plus grand
click on them in order to see them bigger
... et encore une fois, mûe par l'urgence de l'expo, voici la solution que j'ai trouvé pour ces trois toiles:
... and once again, urged by the upcoming exhibition, here's the solutions I found at last: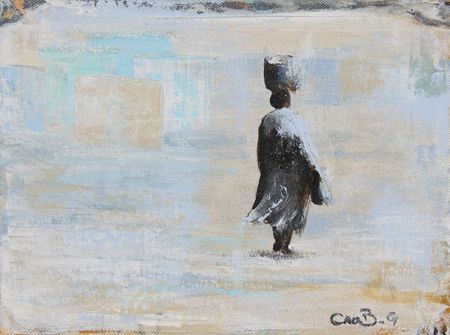 Effacées les coulures qui étaient censées meubler la partie gauche trop vide; j'ai eu l'idée de ces carrés superposés, aux couleurs douces
Gone are the drippings that were supposed to fill the empty space on the left; I thought of these squares with soft colours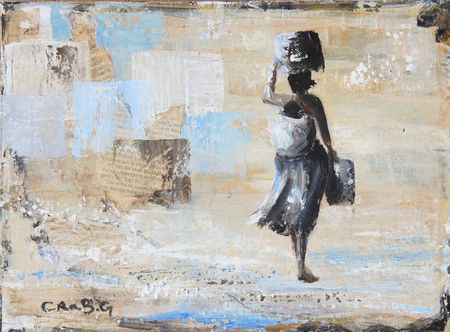 les carrés suggèrent vaguement les cases des townships...
the squares vaguely suggest the township shacks...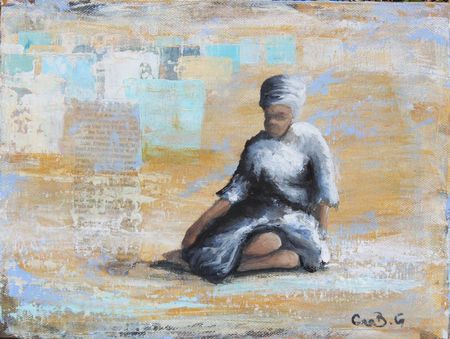 ... et ils permettent en plus de donner un peu de profondeur
... and they also help giving a little depth