Vous vous rappelez peut-être de ces sacs qui étaient vendus à l'expo il y a 2 semaines?
Do you remember the bags sold at the exhibition two weeks ago?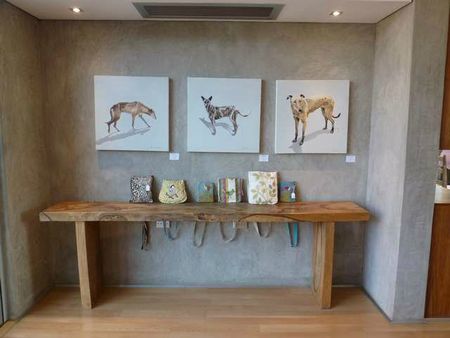 Voici celui que j'ai acheté:
Here's the one I bought: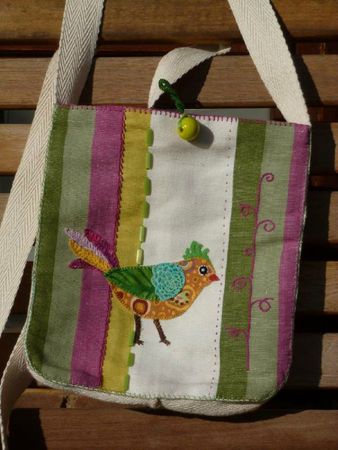 et voici celui que j'ai fait en copiant honteusement ce modèle:
and here's the one I made (shame on me, I copied it):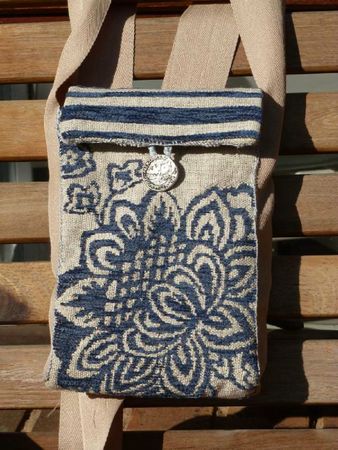 Bon, bien sûr, ce n'est pas tout à fait le même (Je ne suis jamais quoique ce soit à la lettre. Je suis du genre à faire un canard à l'orange en remplaçant le canard par du poulet et les oranges par des pommes de terre - ça c'est une blague, mais j'ai, en vrai, fait des canneloni épinard-ricotta, en remplaçant cannelonni par lasagnes, épinards par courgettes, et ricotta par chèvre, VERIDIQUE. Cette histoire est devenue un classique dans la famille.).
Right, of course it's not exactly the same - where did you ever see me follow a recipe down to the word? I'm the kind to make duck in orange sauce, replacing duck by chicken and orange by potatoes... This is a joke, but one day, I actually made spinach and ricotta cannelonni, replacing spinach by courgette, ricotta by goat cheese, and cannelonni by lasagne. I swear it's true! It's become one of my family's favourtie story!)
Bref, il est plutôt pas mal, non? D'autres à suivre... peut-être.
Anyway, not bad, isn't it? Others will follow... maybe.