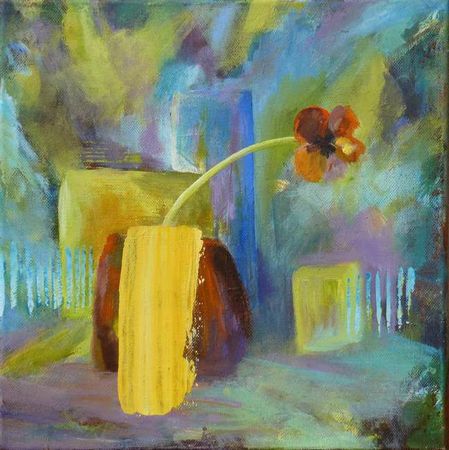 Happy Ending
Acrylique sur toile
30,5 x 30,5 cm
Pourquoi un tel titre? Eh bien parce que je le voyais bien mal parti ce tableau, et puis, par je ne sais quel miracle, il s'est soudain transformé en ça et j'adore!!
D'aucuns trouveront ce titre fort approprié aussi, puisque c'est un des derniers que j'ai peint sur le sol sud africain... ;-)
Alors quoi de plus approprié pour clore cette année?
Je vous souhaite une excellente fin d'année, de très bonnes fêtes, et je vous retrouve début janvier avec je l'espère de nouveaux tableaux à vous montrer. Meilleurs voeux!

Why such a title? Well because that painting went so terribly wrong at first, then I don't know by which miracle it suddenly turned into this and I love it!!
Some might find this title so adapted since it's one of the last I painted on the African continent... ;-)
All in all, I couldn't find anything more appropriate to end the year.
I wish you a merry Christmas and a very happy new year, and I'll be seeing you at the beginning of January with new paintings to show you. Take care, and best wishes!