J'ai repris un tableau que j'avais à peine commencé en Afrique du Sud.
I took up a painting I had started in South Africa.

Sans pression. Jouer avec les couleurs, sentir le pinceau glisser, mélanger, étaler, ...
No pressure. Playing with colours, feeling the brushes on the canvas, mixing paint, spreading it, ...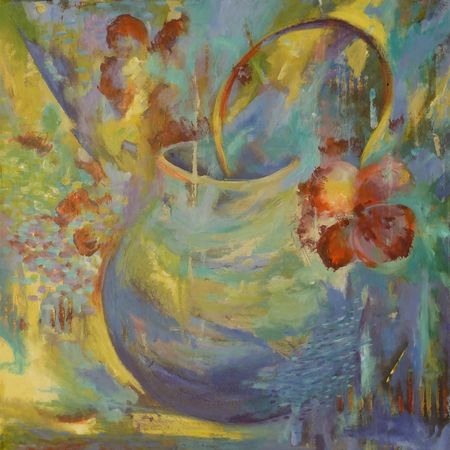 Et la magie est toujours là, le plaisir aussi. Rajouter des marques, des touhces de couleurs, sans réfléchir...
And the magic is still there, the pleasure too. Add marks, touches of colour, without thinking...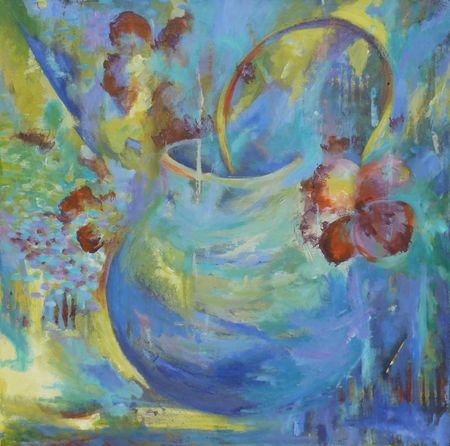 This is What Life is All About
(in progress / en cours)
Reculer, regarder, écouter le tableau.
Step back, watch, and listen to the painting.
J'aime tellement les couleurs, pleines de vie et de gaité que le titre est déjà là comme une évidence:
I love those colours so much, full of life and joy, that the title has become obvious:
This is What Life is All About,
(qu'on pourrait traduire par "C'est ça la Vie"?)
A suivre...