Petit tour à Este, dans le Veneto
A little stroll in Este, in the Veneto
Nous nous sommes promenés entre les gouttes...
It rained a little but we managed not to get wet...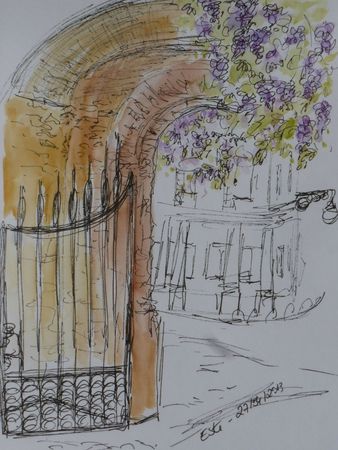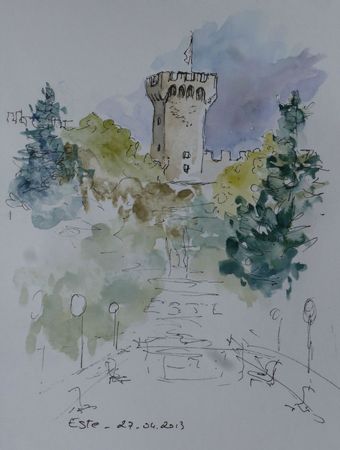 Le jardin du château est de toute beauté en cette saison
The gardens around the castle are beatiful at this time of the year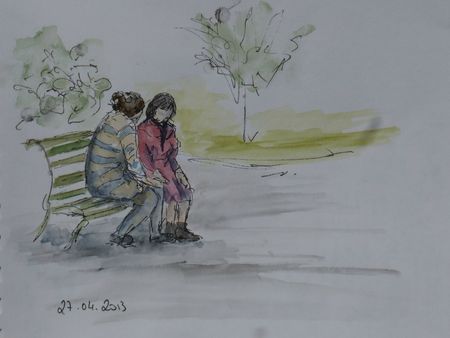 Jour de repos pour ces ouvrières de venue d'Europe de l'Est. Elles se retrouvent dans les jardins pour se promener et bavarder.
Day off for these workers ffrom Eastern Europe. They meet in the gardens for a walk and they catch up.