C'est quoi cette fleur sauvage? Quelqu'un la connait?
What's this wild flower? Does anybody know it?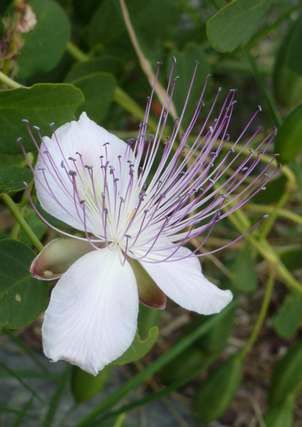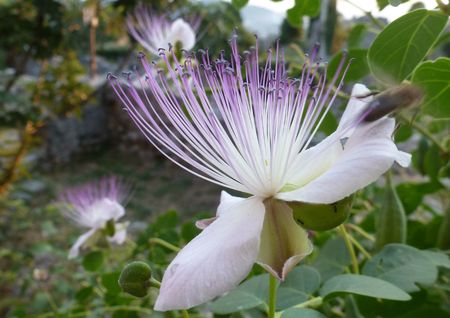 Elle pousse en buisson, au milieu des ruines au Montenegro, en plein soleil, ne craignant, ni la sécheresse ni la chaleur...
It grows in a bush in the midst of ruins, and apparantly doesn't mind the direct sun, the heat or the lack of rain...

EDIT: grâce à Mary, on a trouvé le nom, c'est un câprier!! Merci Mary!
Thanks to Mary we now know that it's a caper bush!! Thanks Mary!