Où sont les vendeurs de glace?
Where are the guys selling ice-creams?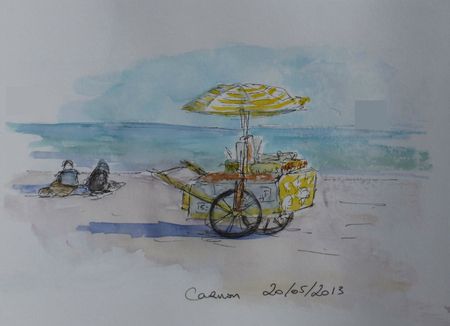 Il y avait trop de vent ce jour là à Carnon, et les clients étaient rares...
There was too much wind that Sunday afternoon in Carnon, south of France, and there weren't that many prospective customers...
ah les voilà... La saison commençait mal pour eux, espérons qu'ils ont fait plus d'affaire pendant l'été!
There they are... The season was not starting pretty good, let's hope the business was better during summer!