Maintenant partons à l'ouest...
Now let's go west...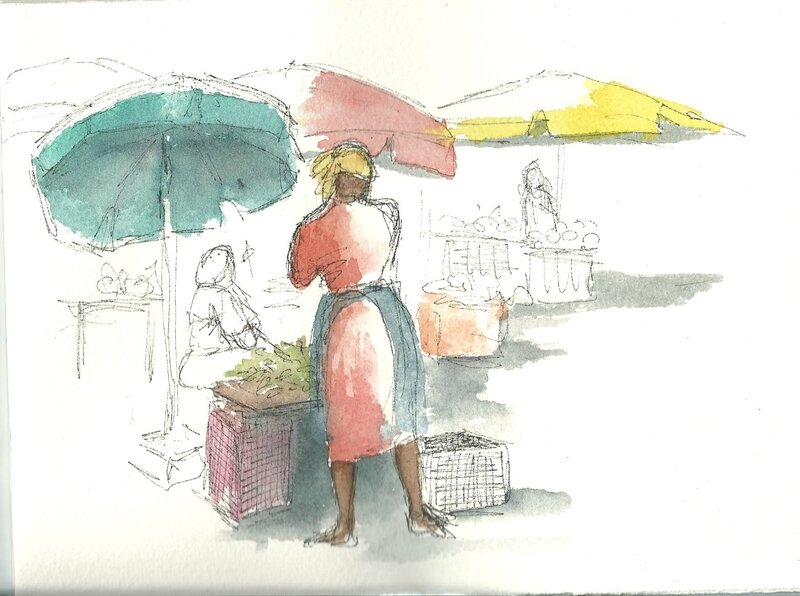 La Guadeloupe: Marché de Pointe à Pitre
Market in Pointe à Pitre the capital of Guadeloupe, in the French West Indies.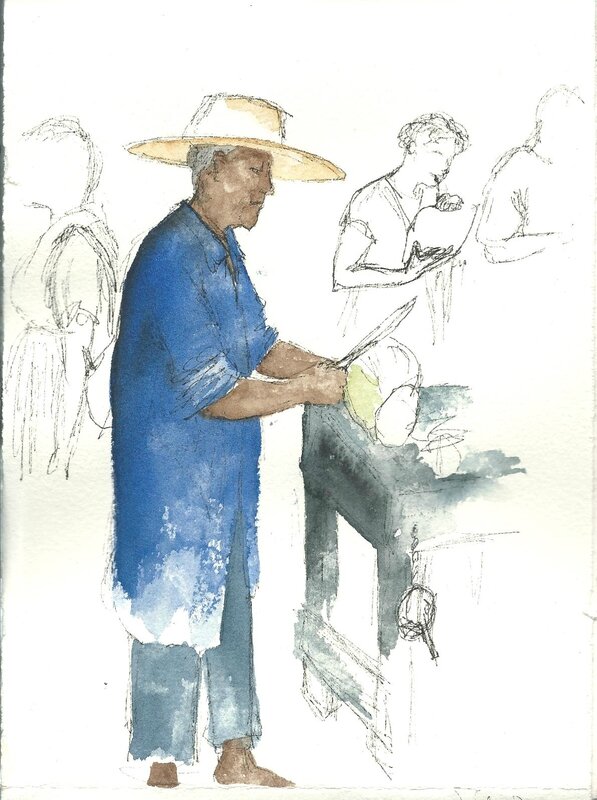 vendeur de coco à Pointe à Pitre (toujours sur le marché)
Selling coconuts on the market
une plage près de Deshaies, sur Basse Terre
Near Deshaies, on Basse Terre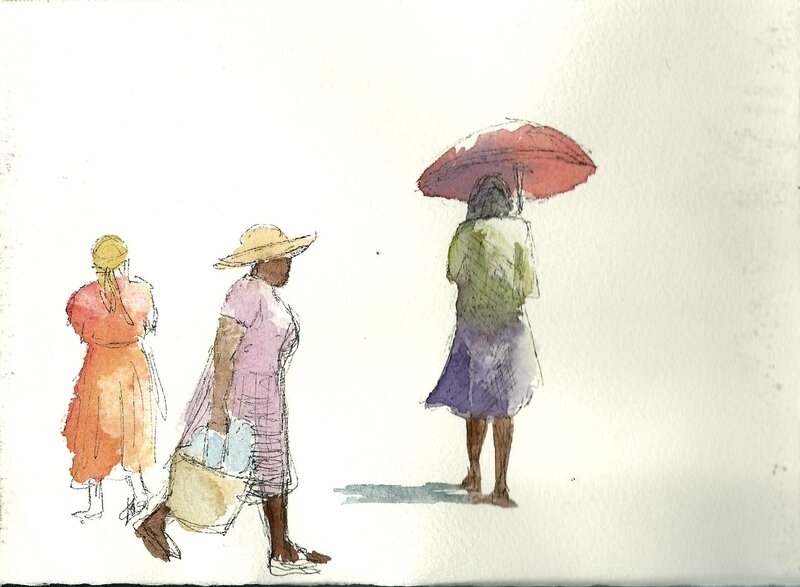 Marie Galante, un petit paradis écrasé sous la chaleur
Marie Galante is an island part of the Guadeloupe archipelago. It was so hot there!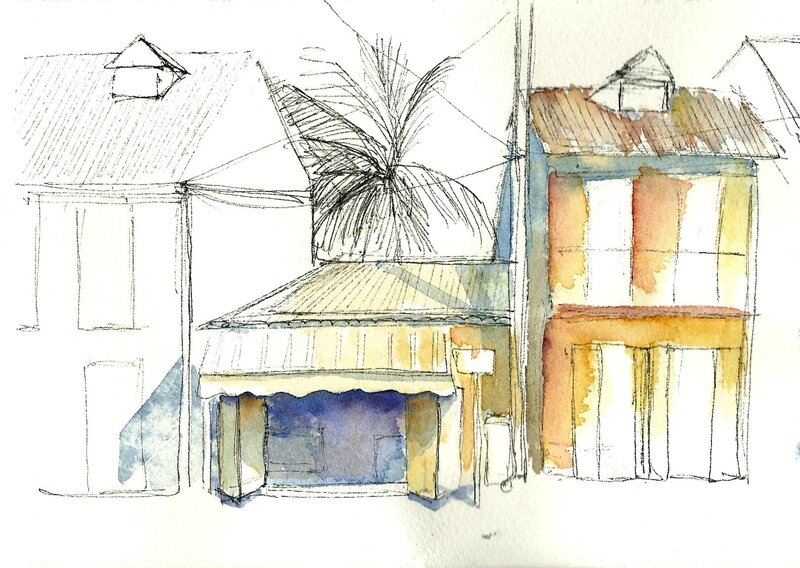 Toujours Marie Galante - où la vie s'anime un peu à l'arrivée du bateau, et où tout semble se rendormir dès que la poussière dès va et vient s'est reposée au sol
In Marie Galante too; life on the island gets a bit busy when the boat arrives, but everything and everyone falls asleep again once the dust settles down.
Marie Galante, à l'eau délicieusement chaude, le sable mouillé a presque une teinte rosée...
Marie Galante again, with the water so deliciously warm, and the wet sand looks tinged with pink...