Oui je suis dans ma période chambre d'enfant... Et dans ma période arbre. Mais là, si je suis partie encore d'un arbre, j'ai fini avec une princesse... Normal, c'est pour une petite princesse, en plein dans sa période princesse! ;-)
Ok, yes I'm in my kiddies' room period. And in my tree period too. But this time, I started with a tree, and ended up with a princess. Not surprising at all: it's for a little princess in her princess period! ;-)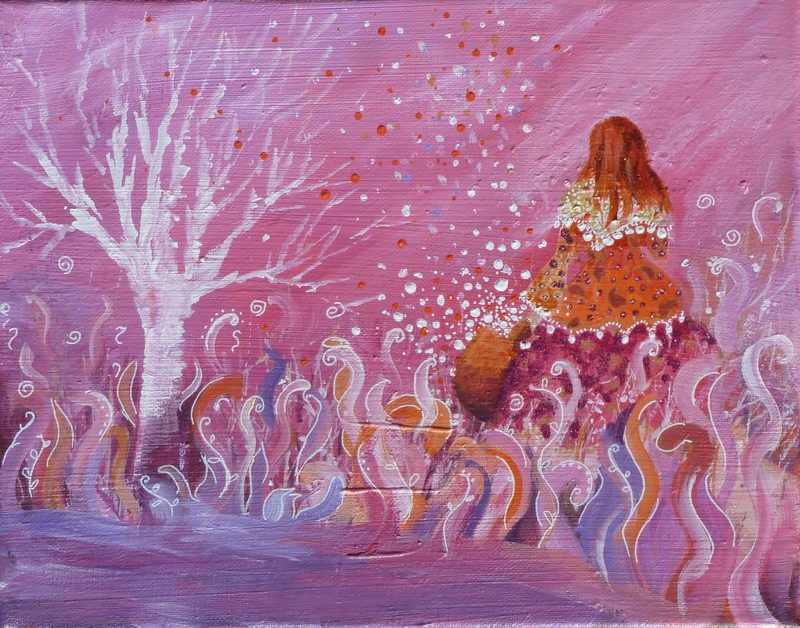 J'ai pas lésiné sur les clichés et le rose!!! Trop d'ailleurs, car ce tableau m'emballe un petit peu moins que les autres, sans que je puisse mettre le doigt sur ce qui me gêne... Mais l'important c'est que cela lui plaise à elle! Et je sais que cela lui plaira.
I went all the way with cliches and pink. Lots of pink. Maybe too much, I don't like this one as much, but I just can't seem to understand why. But the important thing is that she likes it. And I'm sure she will.