"Joli mois de mai, quand reviendras-tu, m'apporter des toiles, m'apporter des toiles ...?" Et voilà!
With the lovely month of May, here come my new paintings!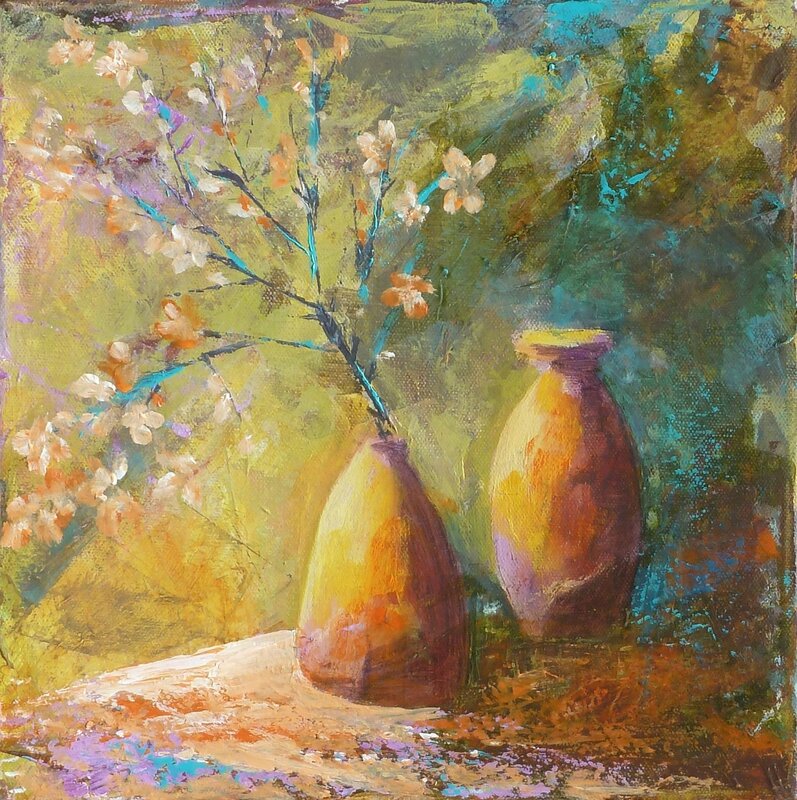 sans titre pour l'instant, acrylique sur toile
As yet untitled, acrylic on canvas
Avril est aussi un joli mois, mais il a été si chargé que je n'ai pas eu le temps ni de prendre les pinceaux (sauf d'aquarelle), ni de visiter mes blogs favoris :-(
April is also a lovely month, but it was so busy that I didn't have time to paint (except a few sketches) or to blog :-(
Heureusement les vacances de printemps m'ont offert le plus précieux des cadeaux: du temps.
Fortunately the spring half term holiday gave me the most precious gift: time.
J'aime ce couleurs chaudes et cette belle lumière qui annoncent les beaux jours, et vous? Gi, je compte sur toi pour me donner des idées de titres? ;-)
I love the warm colours and the golden light of the summer months to come, what about you?