L'autre jour, j'ai retrouvé une autre personne du groupe des Urban Sketchers de Montpellier, pour une petite matinée de croquis au domaine de restinclières, entre Prades et St Mathieu de Tréviers.
The other day I met another member of the local Urban Sketchers group for a morning of sketch in Restinclières, between Prades and St Mathieu de Tréviers, in the south of France.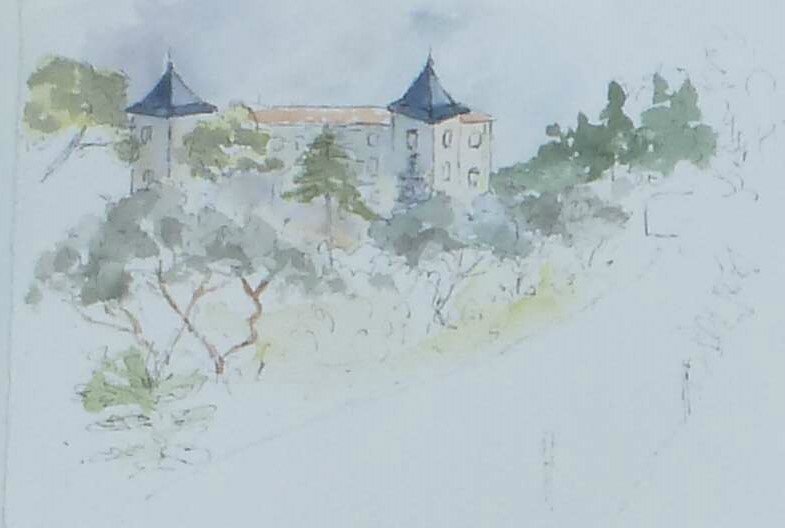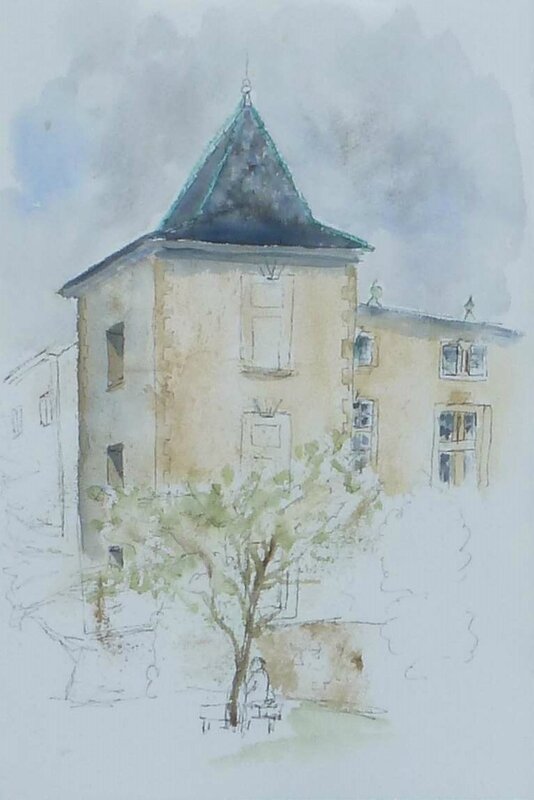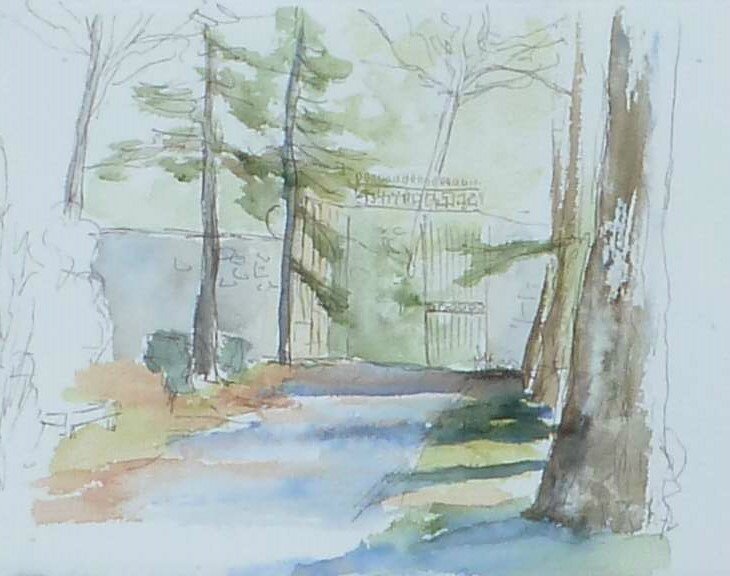 Bon, peut mieux faire pour le chateau lui même, mais j'aime bien la dernière vue du portail avec les ombres et la végétation un peu saubage. Je peux y retourner sans problème, c'est à 5mn de chez moi.
Right, I could do much better for the castle itself, but I quite like the last sketch of the path and the entrance. I like the shadows and the vegatation. I can go back anytime, it's just 5 minutes from home.