Vous avez souvent vu mes paysages croqués rapidement à l'encre et à l'aquarelle, mais aviez-vous remarqué que je peins rarement des paysages sur toile?
You must have seen the landscapes I quickly sketched with indian ink and watercolour, but have you noticed that I seldom paint landscapes on canvas?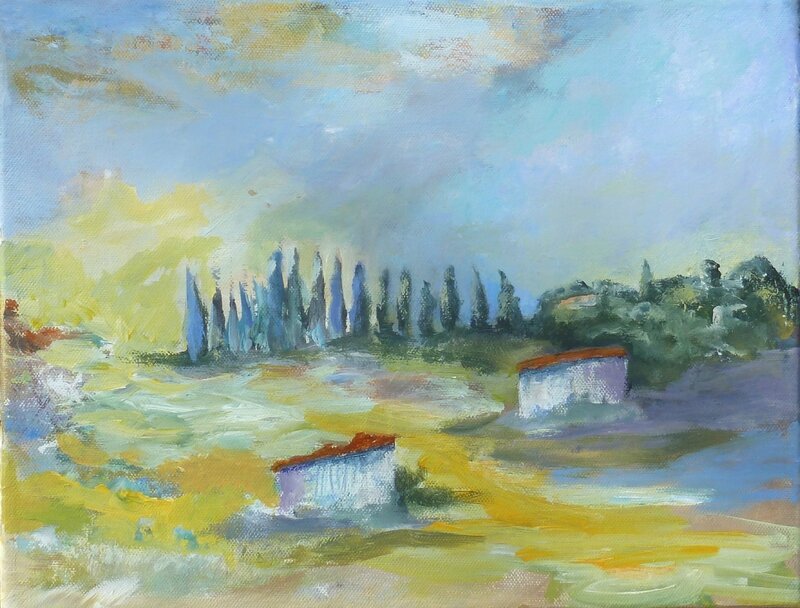 acrylique sur toile / acrylic on canvas
35,5 x 27,5
Et pourtant, un jour, ce petit paysage imaginaire est né tout seul, juste comme ça!
However, one day, this imaginary landscape happened on its own, just like that!