Deux petits essais en suivant la technique du livre "Painting outside the Lines" de Linda Kemp ; cela a donné ça
I tried painting following the technique presented in Linda Kemp's book "Painting Outside the Lines" and here's what I did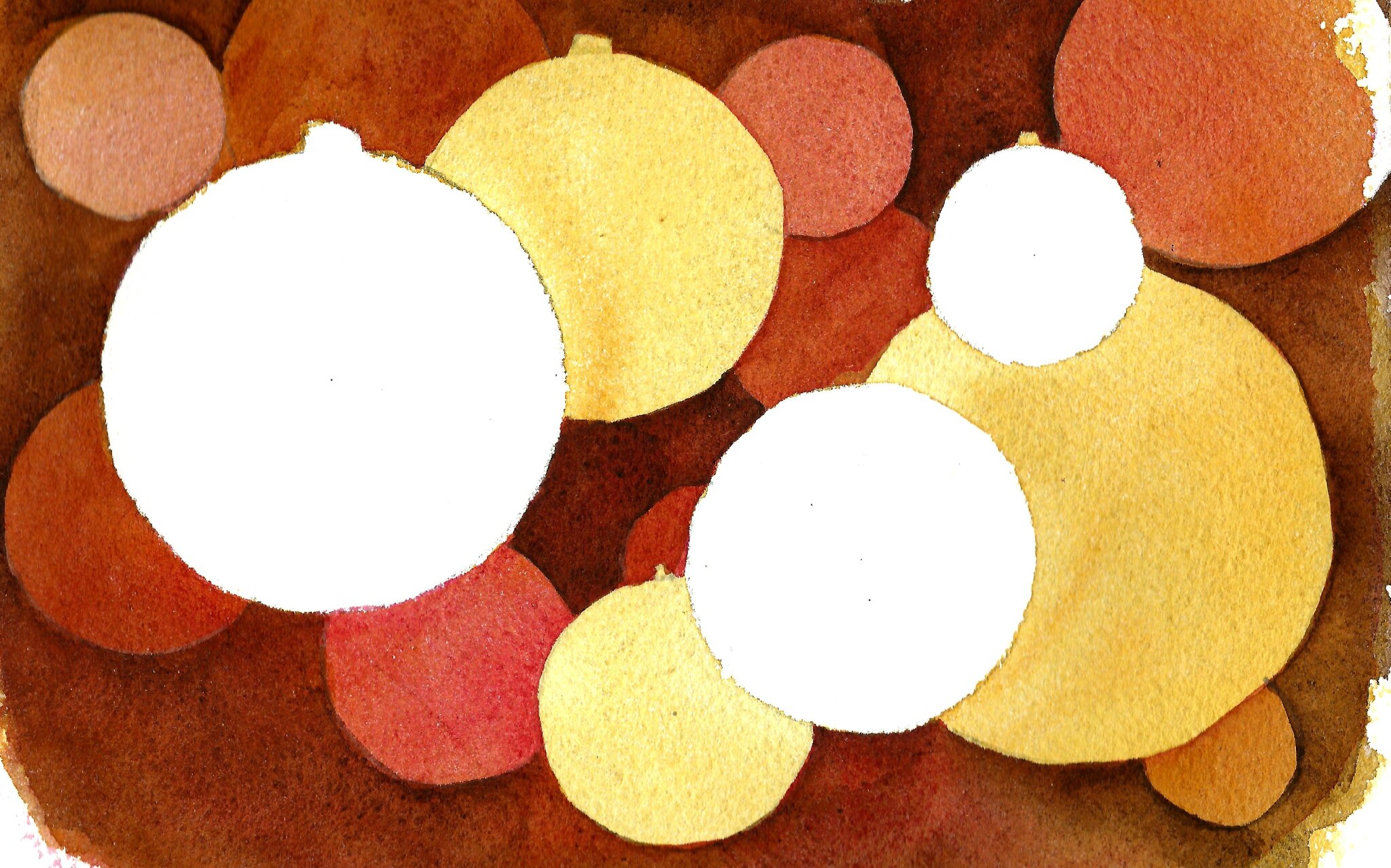 et ça
Here's another one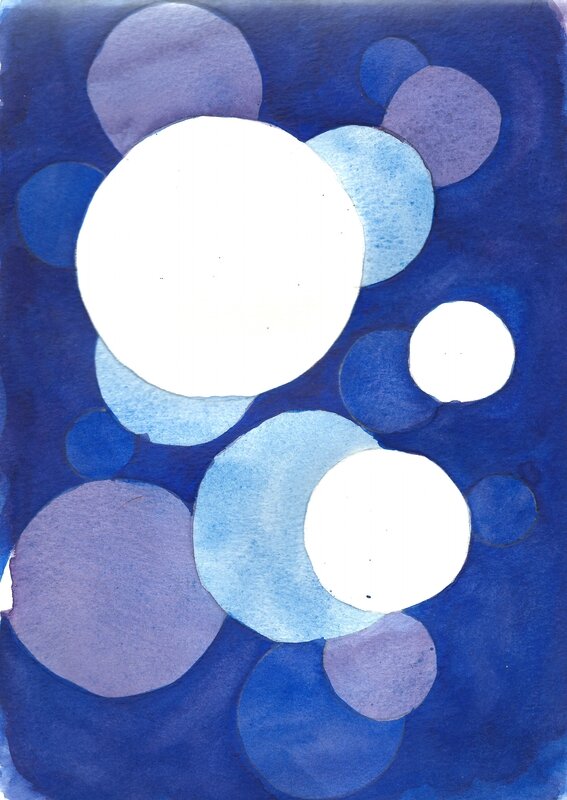 Alors bien sûr tous ces ronds m'ont fait penser à noël et j'ai ajouté quelques ombres pour apporter un peu plus de rondeur et des paillettes ici et là...
Of course it made me think of Christmas, so I added some touches of paint to made them look rounder and some glitter here and there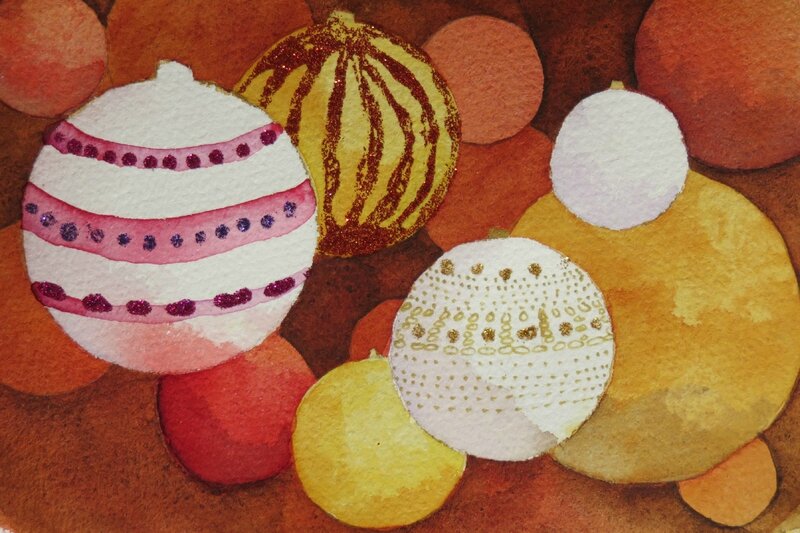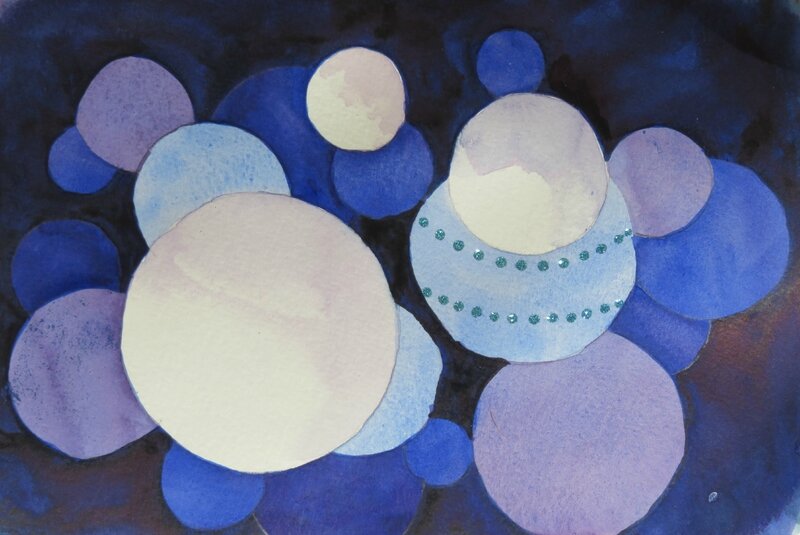 J'aime bien la profondeur que l'on obtient.
I quite like the depth you can create.
Je vous souhaite de joyeuses fêtes!
I wish you a very merry Christmas!