Le Pilanesberg est un parc national où l'on peut voir les Big Five (entendez lion, léopard, buffle, rhino et éléphant). C'est le plus proche de Pretoria. Nous y sommes allés de si nombreuses fois quand nous y habitions, que j'en ai perdu le compte. Cette fois-ci, nous ne pouvions pas ne pas y passer quelques jours. J'ai enfin pu faire le tri de nos photos et voici les meilleures:
The Pilanesberg National Park is the closest to Pretoria. You can see the big five (ie. lion, leopard, rhino, buffalo and elephant). I've lost track of the number of time we went there when we lived in Pretoria. This time, we couldn't not go there and spend a few days in the park. I've finally selected a few photos.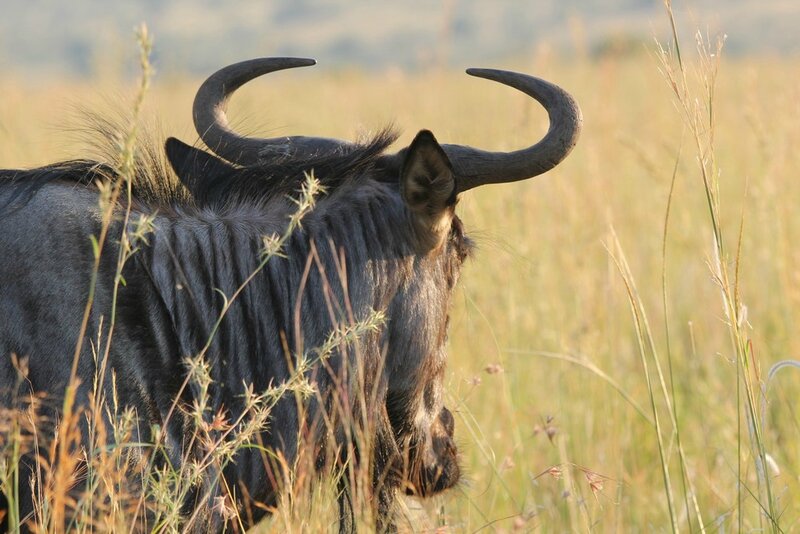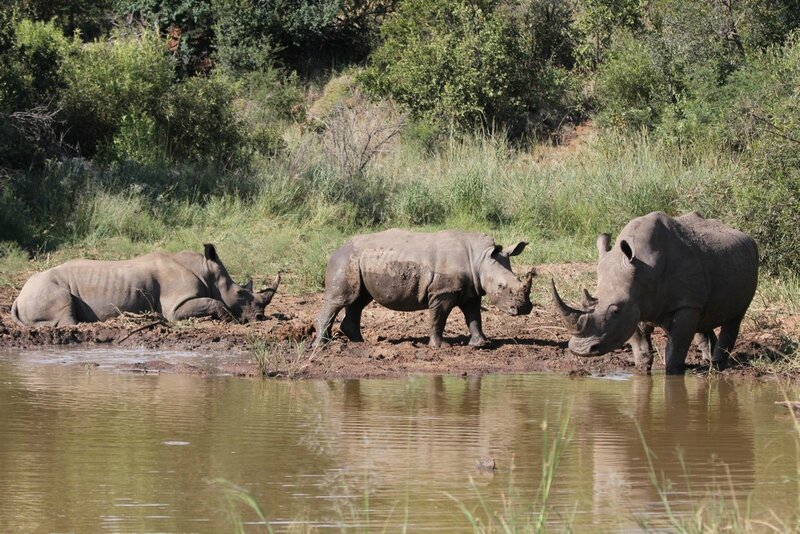 Petite scène de famille au bord de l'eau, avec le bébé qui couinait de façon très aigu dès qu'il s'approchait de sa mère... envie de téter?
Very moving family scene; the baby rhino was making all sorts of whimpering noises when it was next to its mum...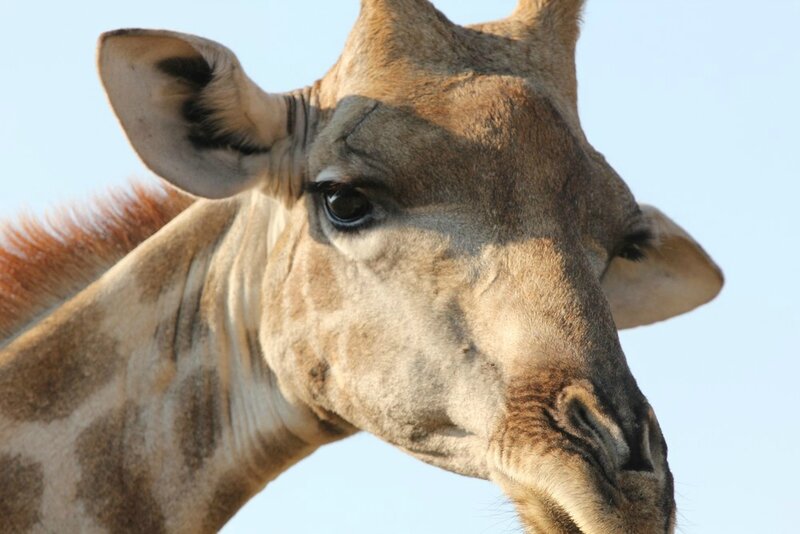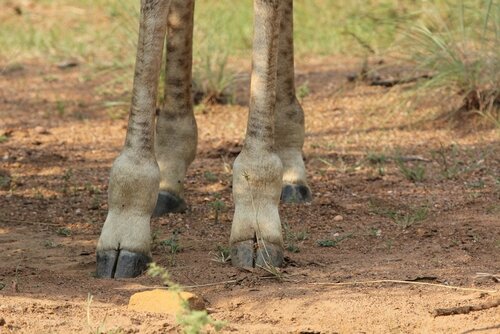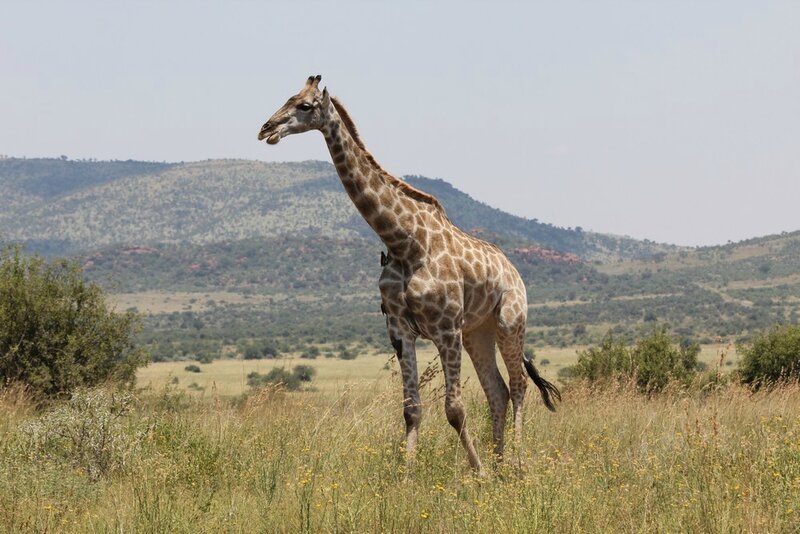 vous voyez ces petits oiseaux le long du cou? / See those birds on the neck?
comme lui / just like ths one
ils sont là pour manger les tiques (cliquez pour agrandir la photo et vous verrez tous ces petits points noirs sur le cou - oui je sais c'est pas très glam, mais c'est la vérité, la girafe est truffée de tiques, tout comme nombre d'impala, de nyala et autre antilopes...) D'ailleurs, saviez-vous que la girafe est une antilope?
they eat ticks (click on the photo to enlarge it and see those dark spots on the neck - yes I know it's not really glamourous, but the truth must be told, the giraffe is full of ticks, just like impalas, nyalas and all the other bucks...)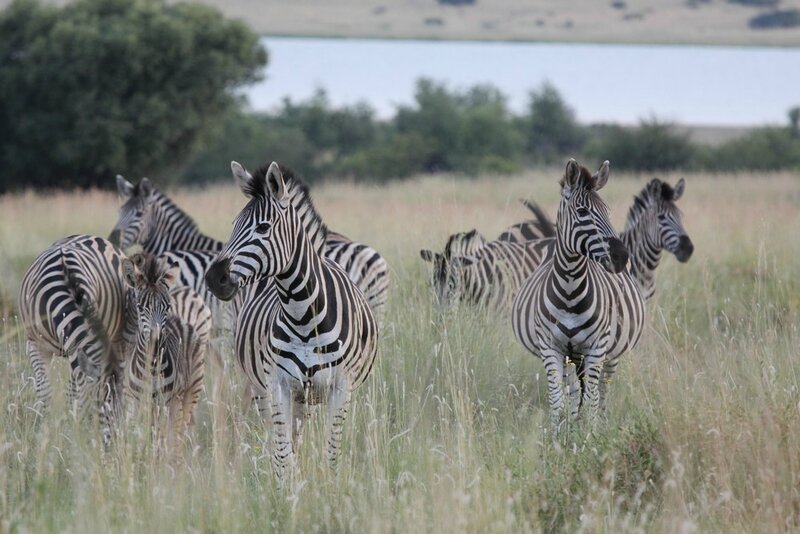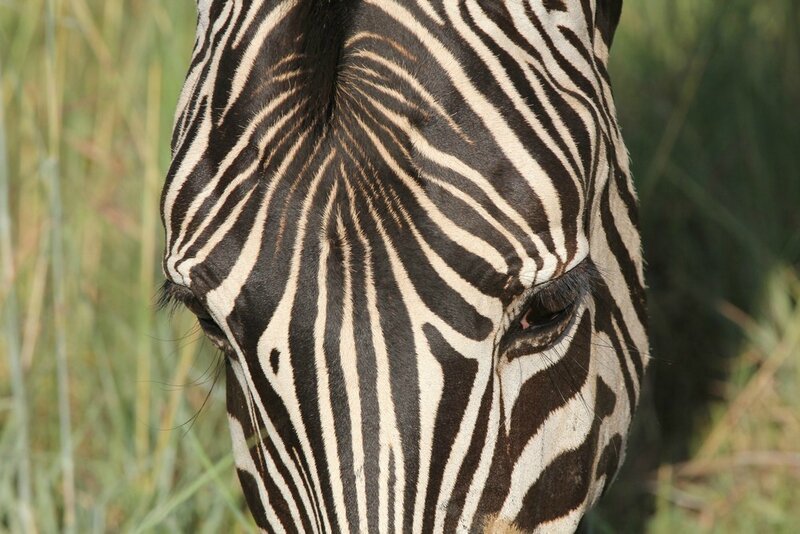 et saviez-vous que les zèbres ne sont pas tous rayé pareil? / and did you know that the zebras's stripes are aways different? Like some sort of fingerprint I guess...
Coup de chance, un soir juste avant la fermeture du parc: stroke of luck just before the park closed down for the night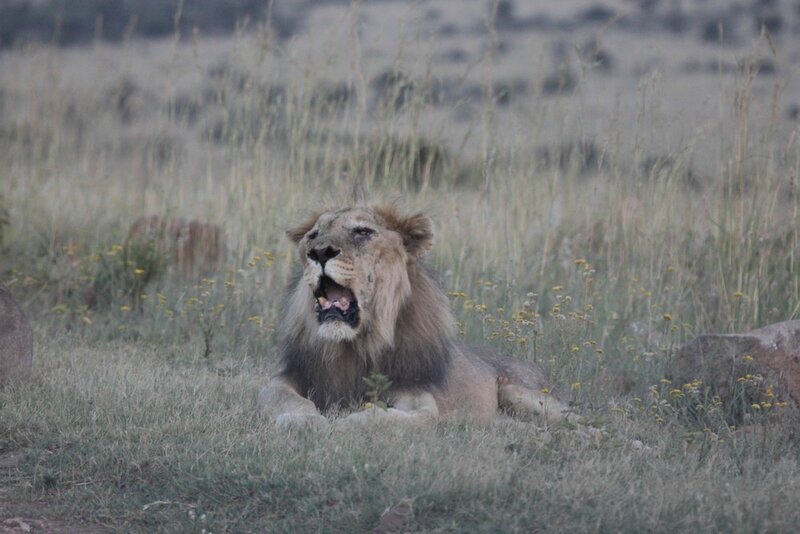 monsieur et madame, prêts pour la nuit / Mr. and Mrs Lion, ready for the night.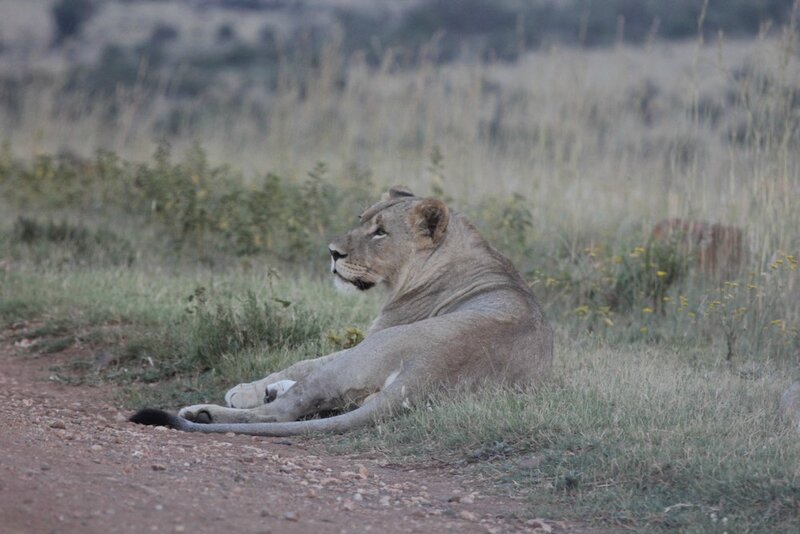 Et voici maintenant, les amis, ce qui s'appelle une chance monstrueuse:And now, my friends, this is what is called true luck:
Et c'est certainement la scène qui nous a le plus marqués cette fois-ci. / Probably the vision that struck us most this time.
Désolée ne ne pas être plus présente depuis quelques temps; cela devrait aller mieux à partir de maintenant.
Sorry not to be very present on the web, but it should get better now.