Commande d'abstrait pour deux petits cadres carré 20 x 20 cm. Mais finalement au lieu d'abstrait, j'ai sorti ça. Bon, c'est pas hyper réaliste non plus. Et la cliente a adoré! Ouf...
I had a commission for two small abstract paintings 20x20 cm. But instead of pure abstract, this is what came out... But it's not very realistic either. And the client loved it! Phew...
voici en gros comment il rend dans un intéreur:
This is roughly how it could look in a home: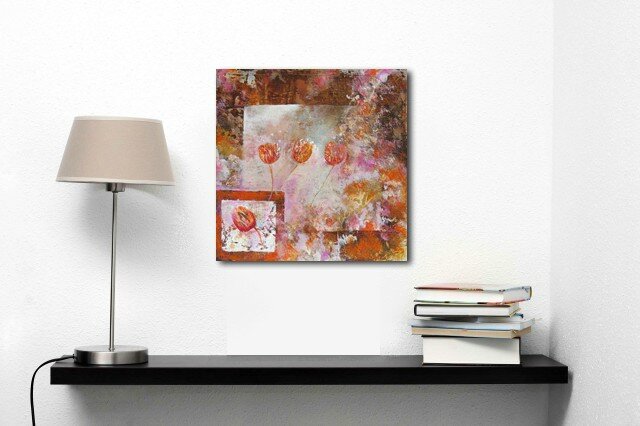 Il mériterait même d'être sur un plus grand chassis, vous ne trouvez pas?
And it really would deserve a bigger canvas, don't you think?
... et même on peut imaginer en faire une version dans un autre format:
... and you can imagine it in another format: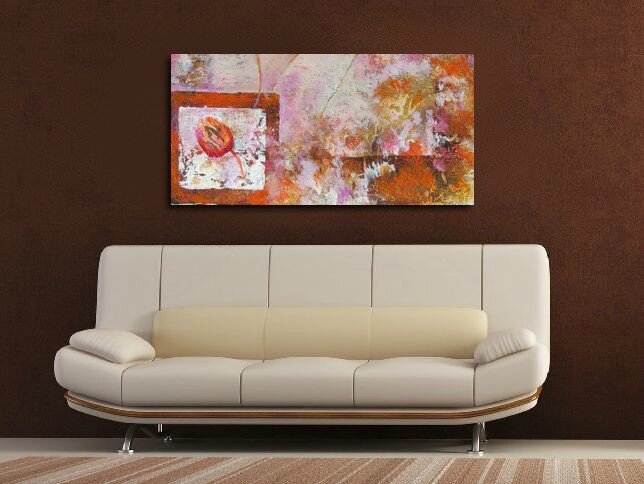 Du coup, en m'amusant sur photofiltre, je me suis rendue compte qu'en verion verticale il rendait super bien:
As I was photoshoping it, I realized it would look real nice in a vertical format:
... et on peut même imaginer une composition mêlant tous les formats:
... and you can even imagine a composition with all the formats: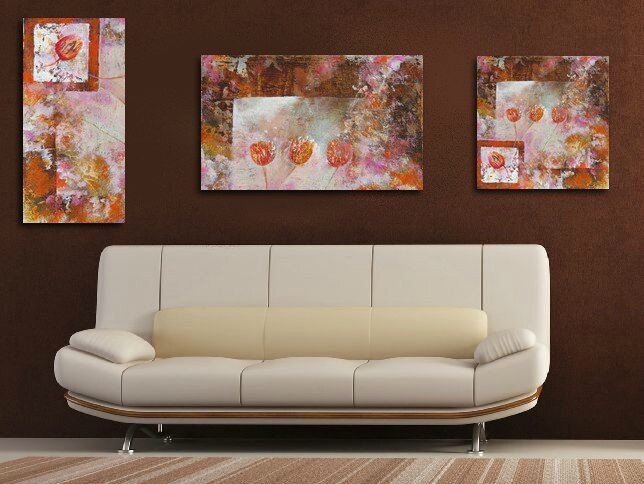 Oui, je m'éclate!
Yes, that is fun!