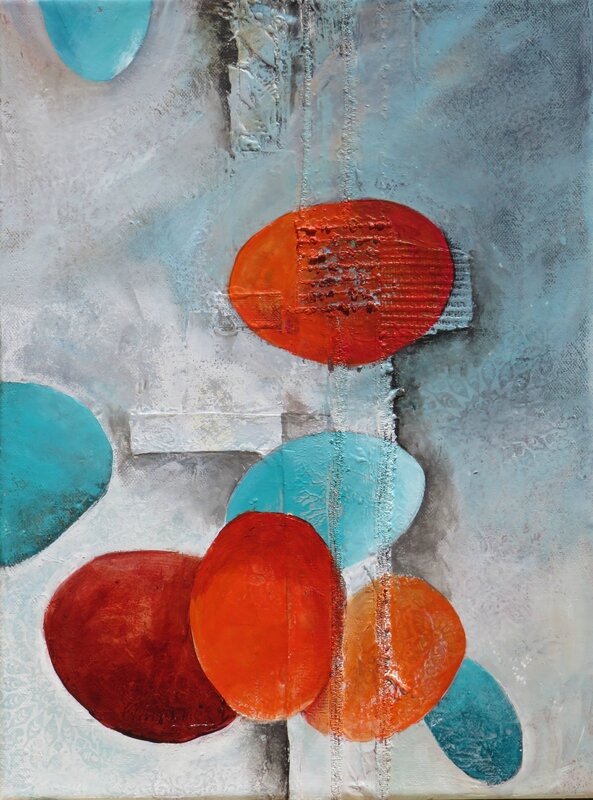 N°50
Acrylique et collages sur toile / Acrylic and collages on canvas
J'adore les couleurs I love the colours
Peut-être pas mal aussi dans ce sens là:
Could be quite nice this side too: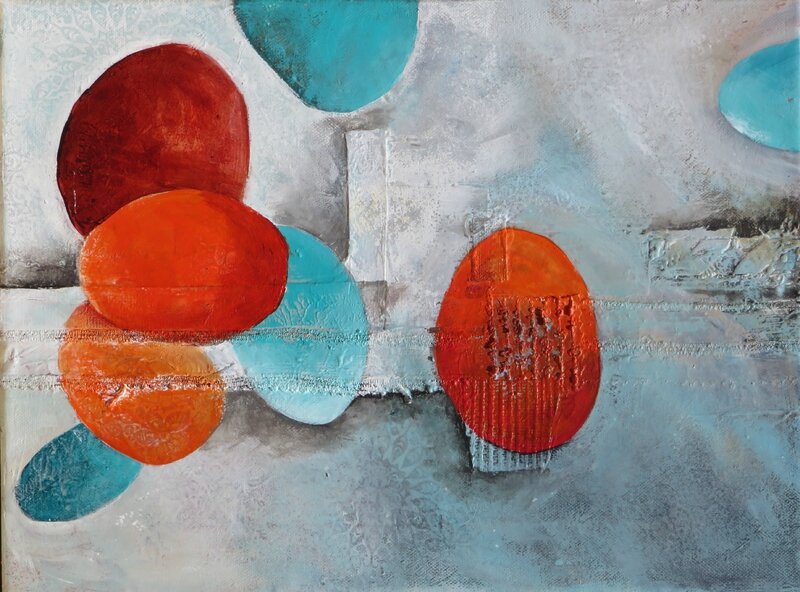 A votre avis? What do you think?
(cliquez sur l'image horizontale ou verticale pour mieux voir les textures et transparences)
(Click on the horizontal or vertica picture to see the textures and transparencies better)
Voici quelques photos pour vous aider à vous faire une opinion:
Here are a few photos to help you make up your mind:
horizontal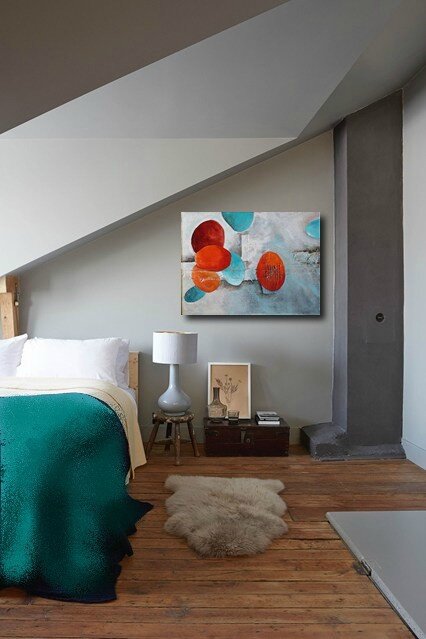 en changeant la couleur de la couverture pour rappeler le turquoise du tableau
changing the colour of the blanket to repeat the turquoise of the painting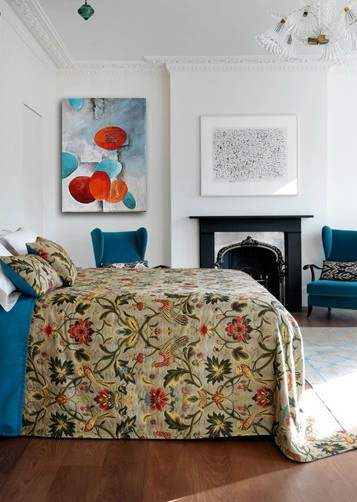 Et le voici dans le sens vertical, donnant une petite touche moderne à cette chambre.
Here it is vertically; it adds a nicce moder touch to this bedroom.
ou encore mieux, au-dessus de la cheminée.
or better still, above the fireplace
Alors, ça vous aide?
Does it help?