D'autres croquis sur papier avec des tâches d'acrylique / more sketches on paper with acrylic stains.
N°57
mon préféré / my favourite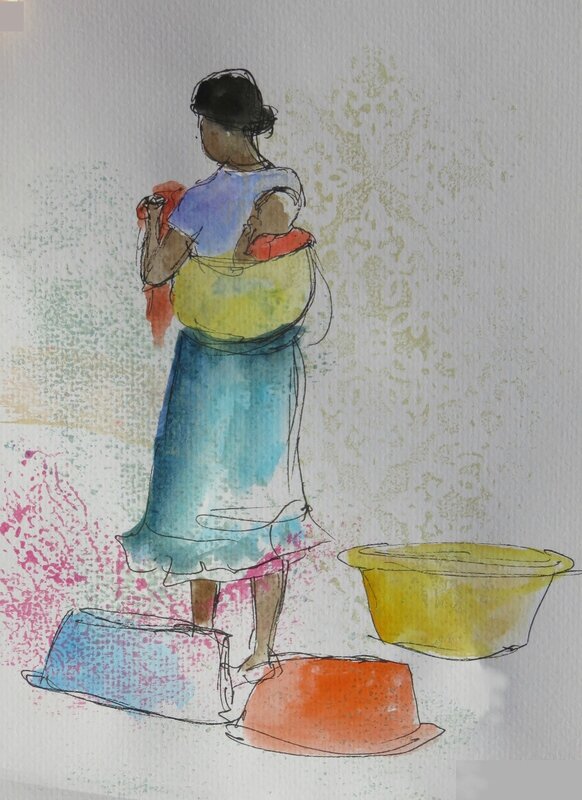 N°58
trop raide / too stiff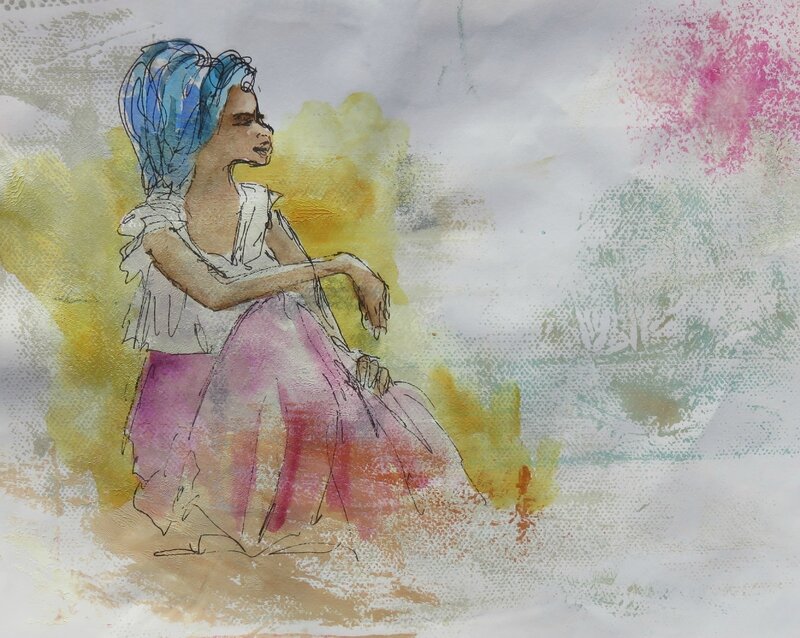 N°59
ce croquis est un peu different, d'abord parce que le papier est plus fin et de moins bonne qualité, mais aussi parce que je me suis inspirée d'une ... statuette de Annie Peaker. J'ai aimé cette pose détendue.
This last sketch is a bit different, first because the paper is thinner and of a poor quality, but also because I was inspired by a ... statue by Annie Peaker. I loved the relaxed pose.
Ces croquis ont été réalisés à l'encre de chine et à l'aquarelle.
These sketches were made with Indian ink and watercolour.