Deux petits croquis en passant à ... Château-Thierry, dans l'Aisne, ville natale de Jean de la Fontaine, mais aussi de mon père.
Two sketches made in Château-Thierry a small town east of Paris. That's where French poet Jean de la Fontaine was born, and my dad too.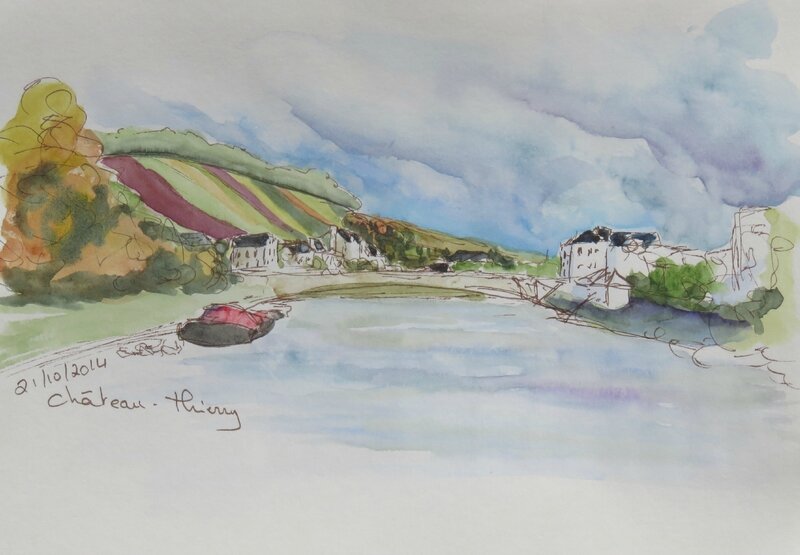 n°61
A l'arrière plan les collines couvertes de vigne: c'est la région du champagne.
In the background you can see the vineyards on the slopes: that's where they make champagne.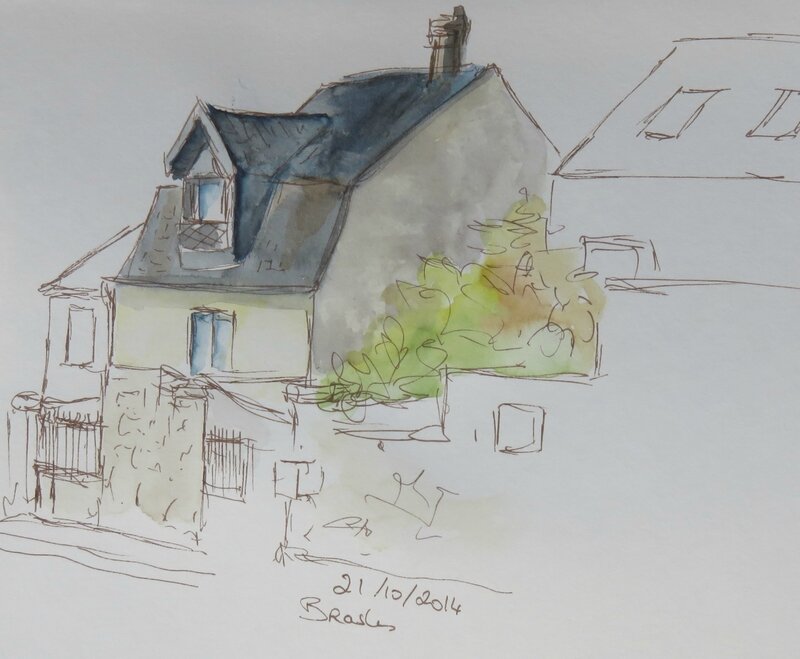 n°62
Les maisons sont bien différentes du sud; j'ai toujours adoré ces fenêtres qui "sortent" des toits.
The houses have a much different style from the houses in the south; I've always loved those windows sticking out from the roof.