Un petit abstrait tout gai. J'aime les couleurs et les textures. Pas sûre du sens dans lequel il est le mieux. Qu'en pensez-vous?
Here's a nice abstract. I love the colours and the textures. Not sure which side it looks best. What do you think?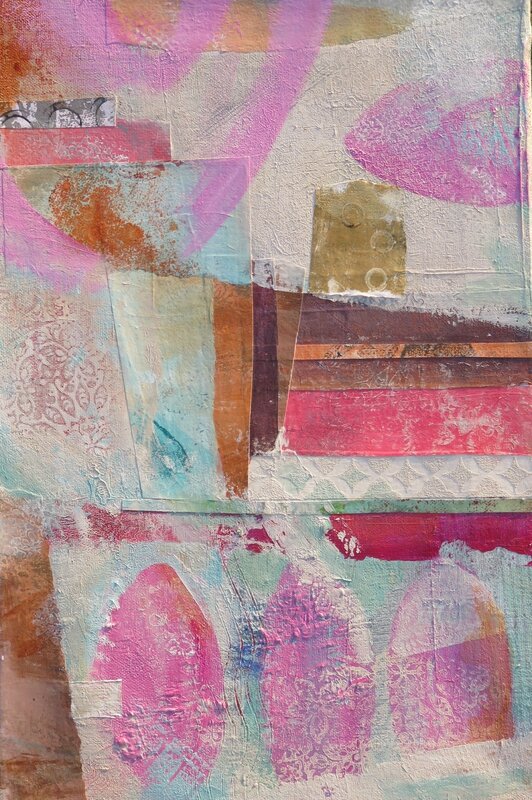 N°97a
Moi je l'aime bien dans ce sens là
I like it this way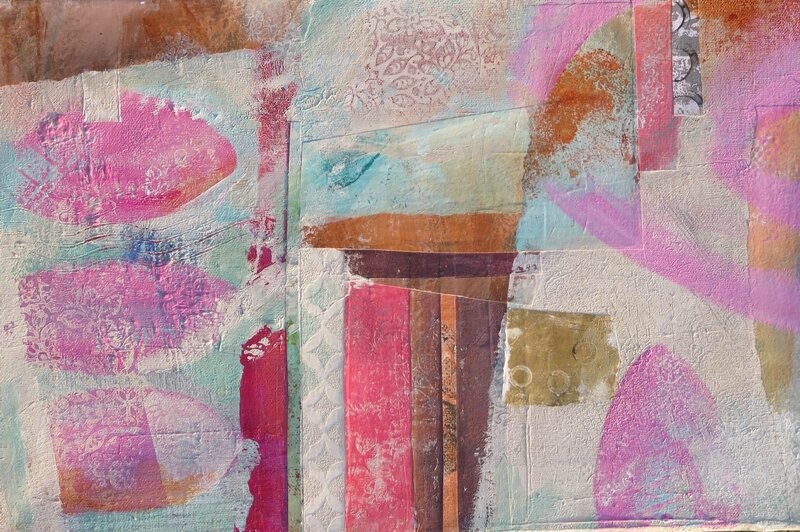 N°97b
Mon mari le préfère ainsi
My husband prefers it this way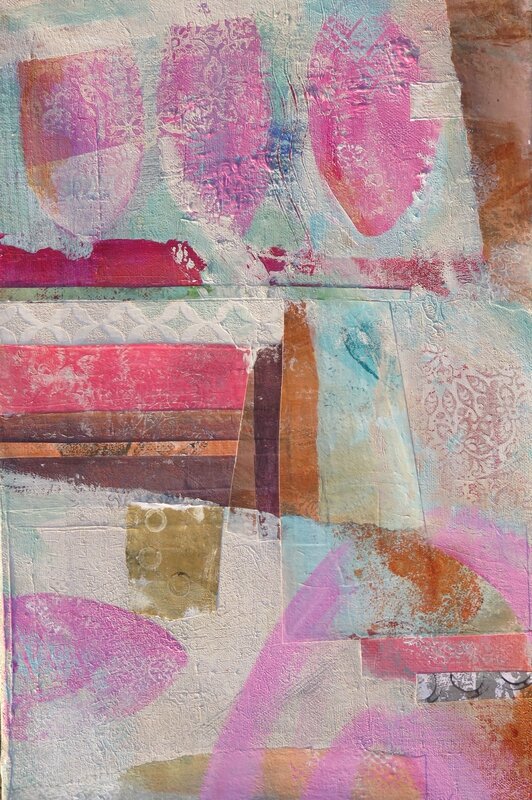 N°97c
Mais peut-être l'aimerez-vous mieux ainsi?
But maybe you'll like it better this way?
N°97d
Et finalement je me dis qu'il n'est pas mal du tout comme ça...
And finally I think it looks quite nice that way too...
Alors, version a, b,c, ou d?
So which one do you prefer a, b, c, or d?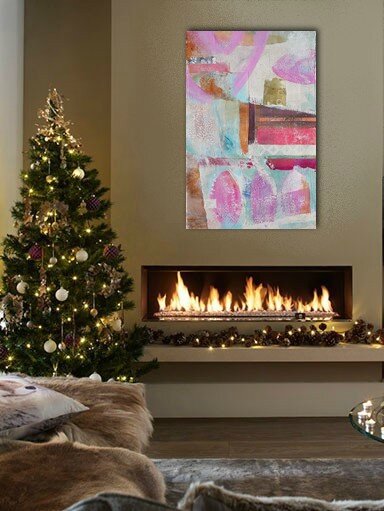 Il rend pas mal, non? It looks good, doesn't it?