Voici encore une fois comment on peut partir d'un monoprint et le travailler avec des encres, des marqueurs, ou de la peinture acrylique
Once again, here's how you can work on a monoprint with inks, pens and arcylic paint.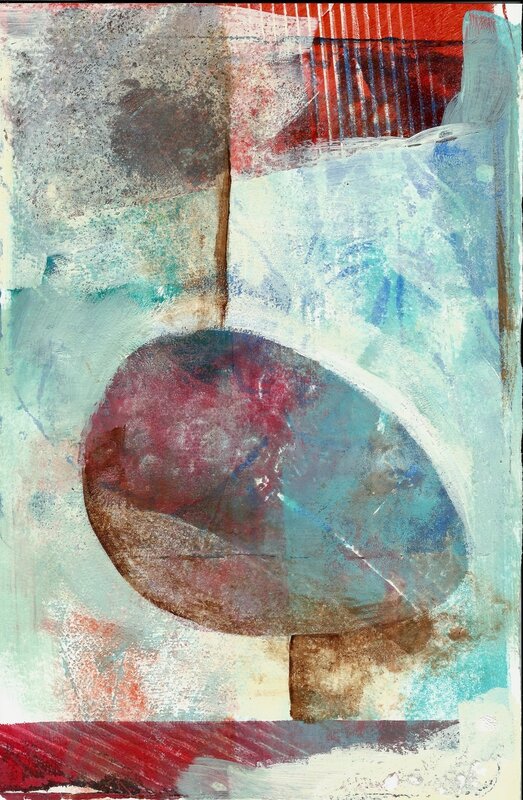 Je n'étais pas contente du résultat, les couleurs étaient brouillées, pas de transparence, pas de belles harmonies
I wasn't happy with this raw monoprint : the colours were blurred, there was no transparencies, no nice subtle colours
Rien à perdre, j'ai ajouté des formes tracées avec un gros marqueur acrylique
there was nothing to lose: I addded shapes with a fat acrylic pen
Et je me suis acharnée, j'ai rajouté des touches, adouci les couleurs
and I kept going, adding touches of paint, softening colours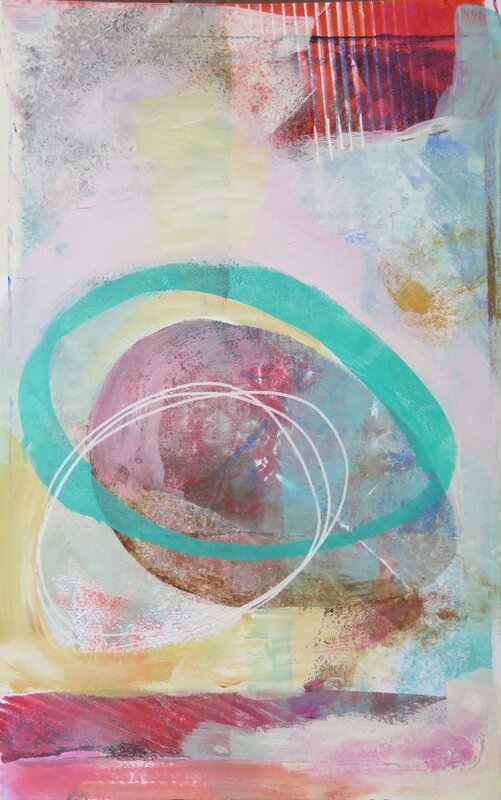 N°47
L'ajout de ce simple trait blanc lui donne de la légèreté je trouve. Et maintenant il me plaît énormément.
The simple white circle gave it lightness. And now I like it a lot.