... et comme une envie de peindre sur d'autres supports. Quand j'achète des légumes au marché ou du pain, on me le vend tout le temps dans ces sacs en papier marron. Et j'aime bien peindre dessus
I feel like painting on something else than white canvas or white paper. When I buy veggies at the market, they always put them in thick brown papr bags. And they are quite fun to paint on!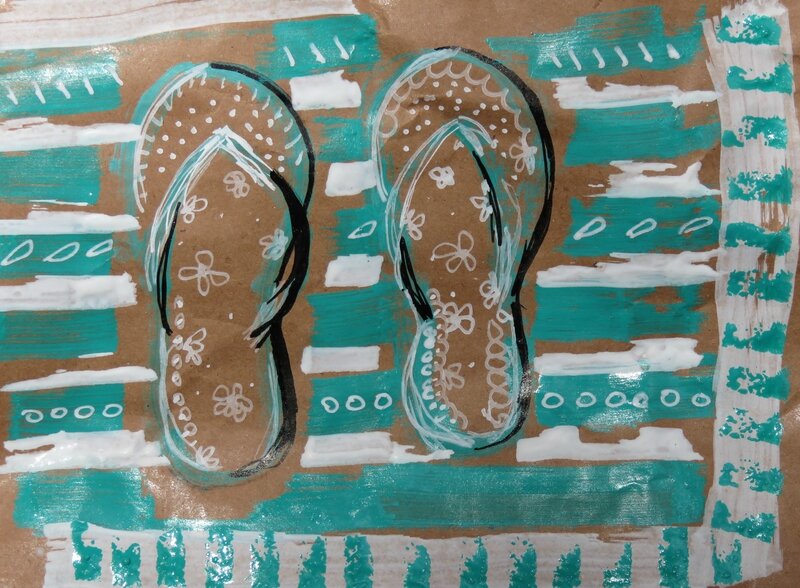 N°103
un premier essai avec de gros feutres acryliques très couvrants.
first attempt with thick acrylic markers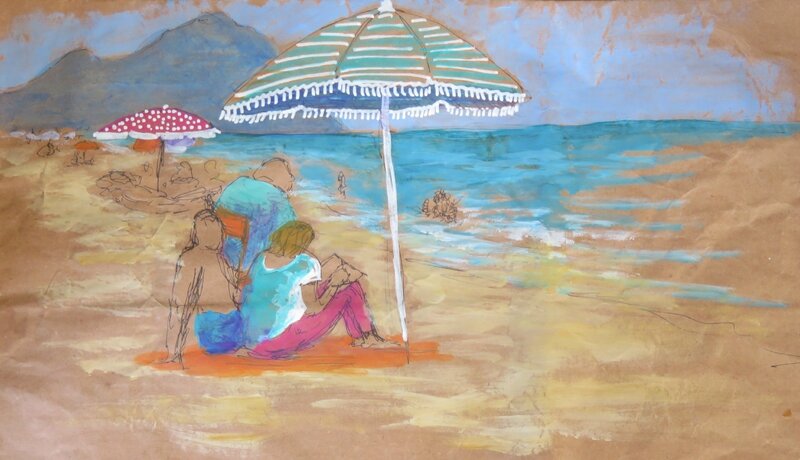 N°104
Sabaudia, une magnifique plage au sud de Rome
Sabaudia, a stunning beach south of Rome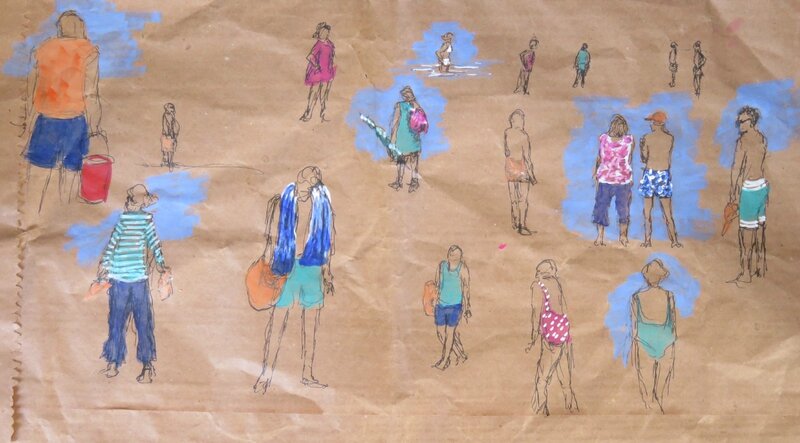 N°105
Silhouettes sur la plage de Sabaudia
Silhouettes on Sabaudia beach
et sur une pochette dans laquelle étaient présenté les couverts dans un restau de plage, j'ai eu comme une envie de parasols
and the fork and knife came wrapped in this yellowish paper in the restaurant by the beach, and I felt like painting sunshades.