Jour de grève des transports = journée prolifique : quand on est coincé au centre de Rome, on s'occupe ;-)
Strike of the public transport in Rome = a very prolific day: when you're stuck in the centre of Rome, you have to kill time...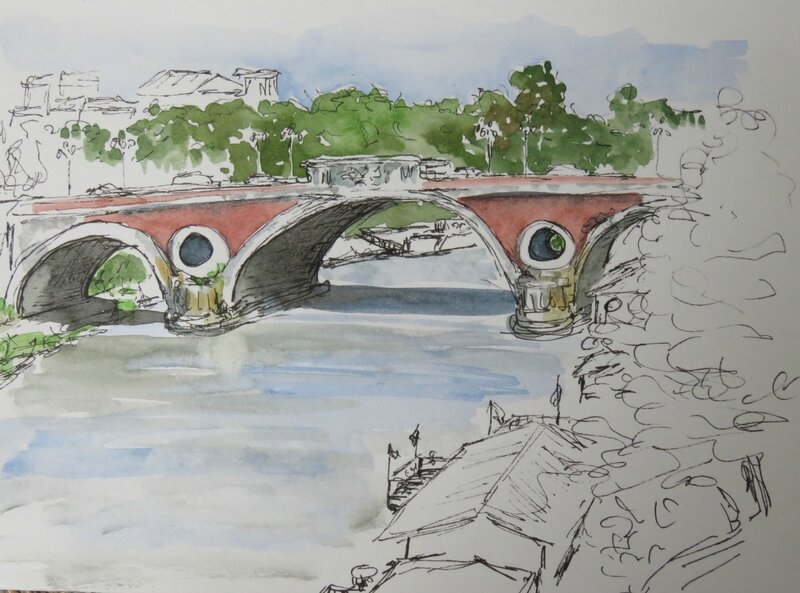 N°112
et quand on n'a plus de pages dans son carnet à croquis? ... eh bien on achète un livre d'occasion dans un libraire au bord du Tibre, et on continue !!
and when you have no pages left in your sketchbook? ... well you just buy a second-hand book by the Tiber and you keep sketching!!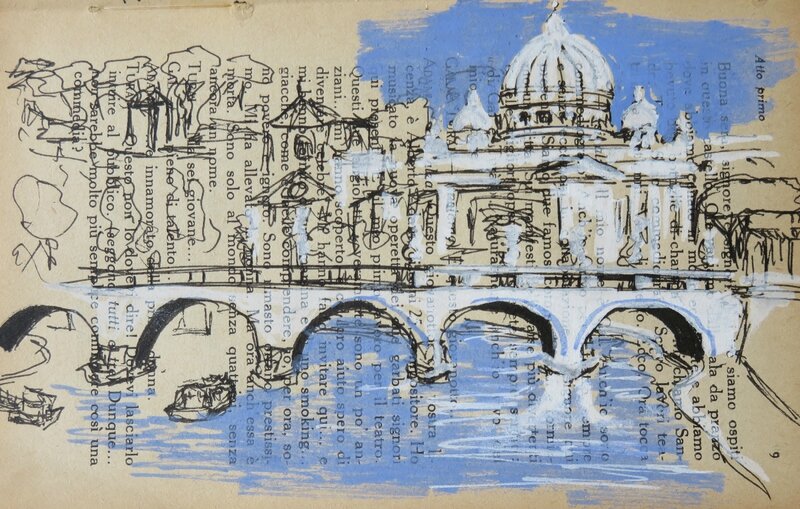 N°113
N°114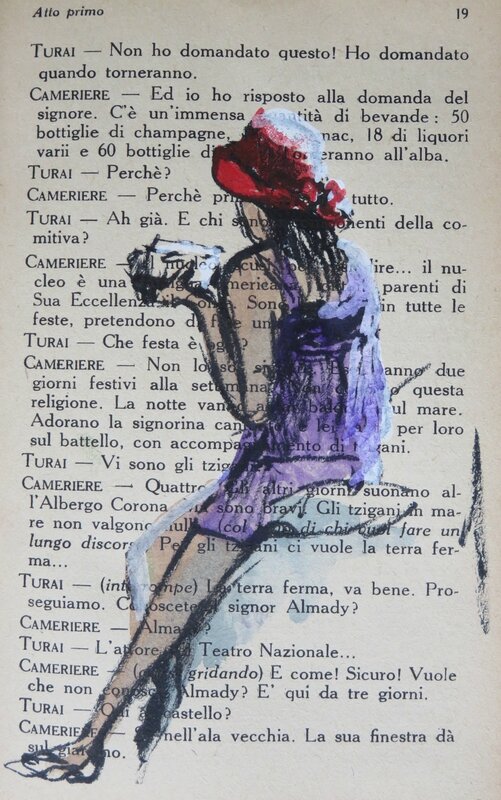 N°115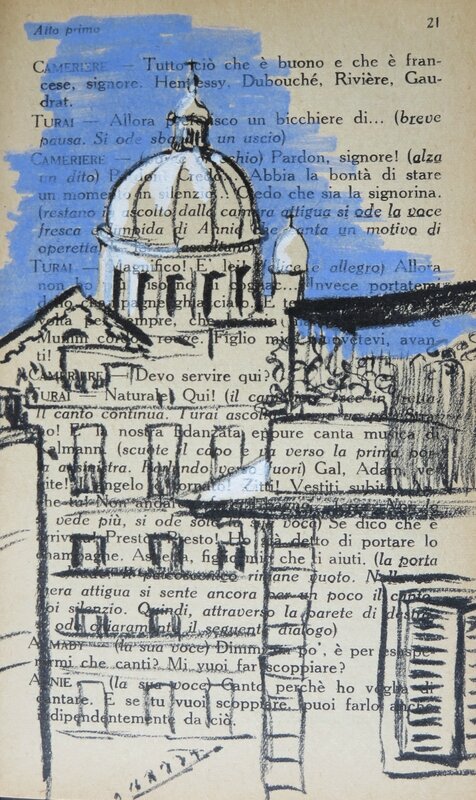 N°116
et encore deux autres croquis faits ce jour-là, un que je vous ai déjà montré, et un autre encore inédit, mais que je vais inclure dans une autre série. Très prolifique en effet : près de 8 ou 9 croquis. Et crevée à la fin de la journée quand je suis ENFIN rentrée à la maison !
And two more sketches, one I've already shown you, and another that'll be part of another series. Very prolific indeed, 8 or 9 sketches. And also completely knackered when I FINALLY got back home at the end of the day!