Je n'ai pas trop l'habitude de ces couleurs, mais j'avais envie de changer. J'ai fermé les yeux et pris au hasard trois tubes dans ma boîte, plus du blanc et du noir. Et voila ce que cela a donné :
I'm not really used to these colours put together, but I wanted to change. I closed my eyes and took three tubes in my paint box, then added some white and some black. Here's what happened: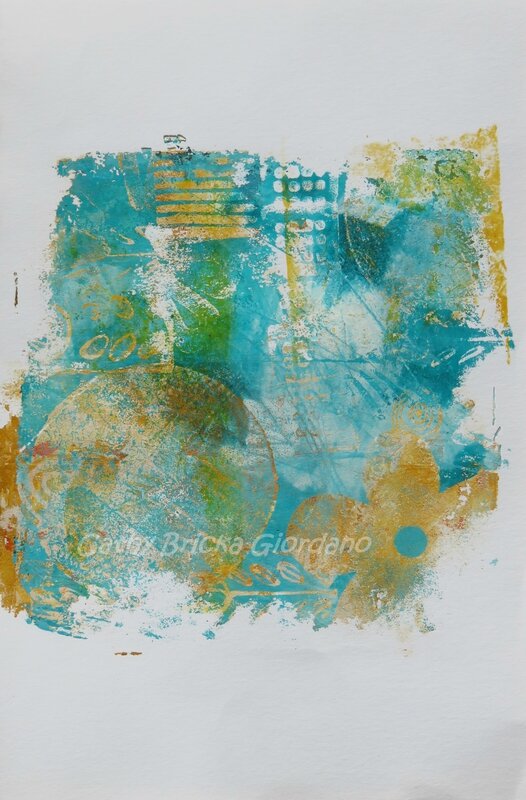 N°139
Un "monoprint pur" c'est quoi? C'est comme ça que j'appelle les impressions non re-travaillées. J'ai juste imprimé une ou plusieurs fois sur la même feuille, sans rien rajouter d'autre. Tout est dans les transparences, ... et le hasard.
What is a "pure monoprint"? That's what I call the prints I didn't work on. I just printed once or several times on the same sheet, without adding anything else. It all deals with transparencies, ... and chance.
Ce premier monoprint me semble abouti, mais en voici d'autres fait le même jour avec ces mêmes couleurs. Je ne sais pas encore si ils vont rester en l'état ou si (et comment) je vais les travailler.
This first monoprint feels complete, but here are a few others done on the same day with the same colours. I don't know if they are going to remain like this or if (and how) I'm going to work on them.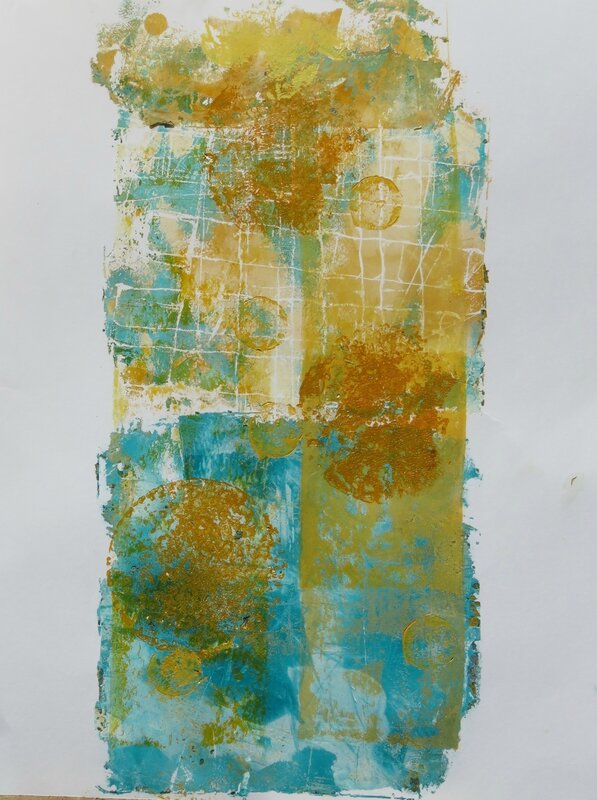 N°140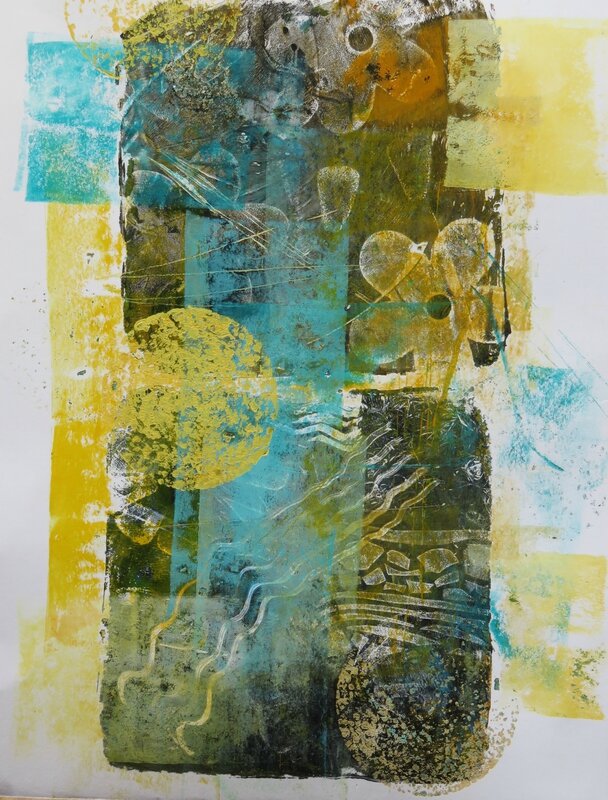 N°141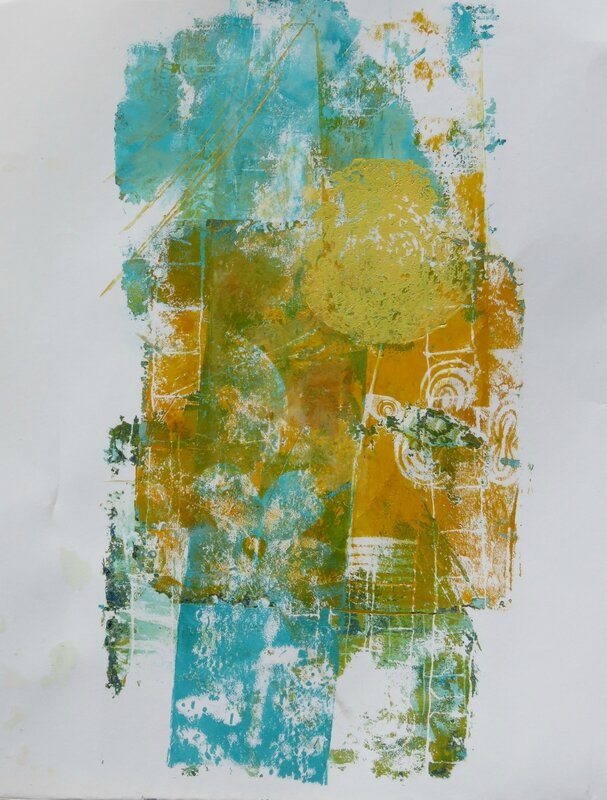 N°142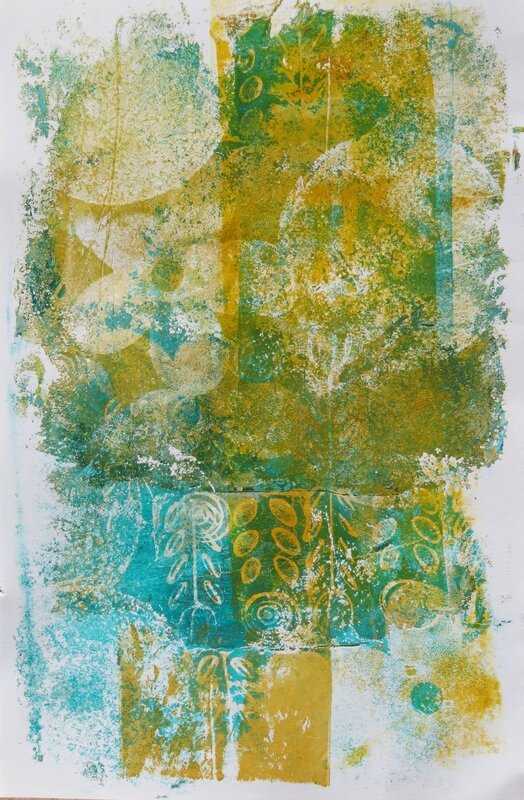 N°143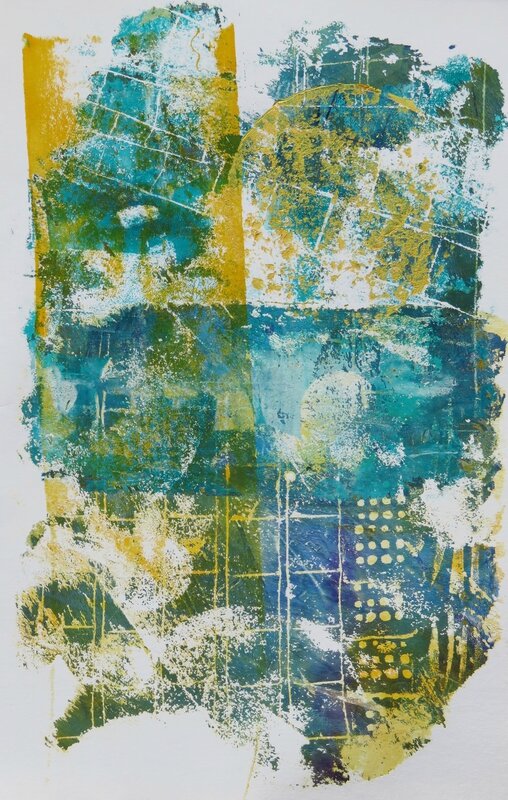 N°144
A suivre (peut-être)
To be continued (maybe)