Cette fois-ci j'ai collé plusieurs éléments de différentes textures, et j'ai réussi à les intéger au tableau de sorte qu'il est difficile de voir où s'arrête l'objet collé et ou commence le support où il est collé.
This time I glued several elements with different textures, and I managed to integrate them so well that it's difficult to see where the glued item starts and ends.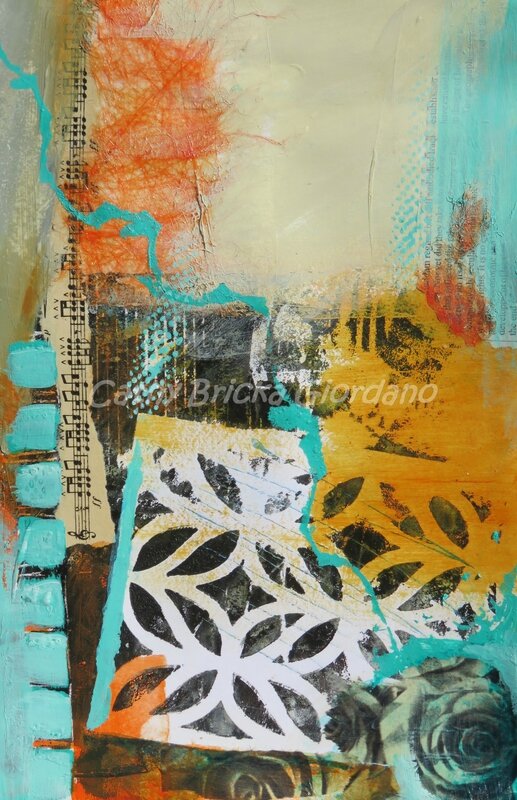 N°156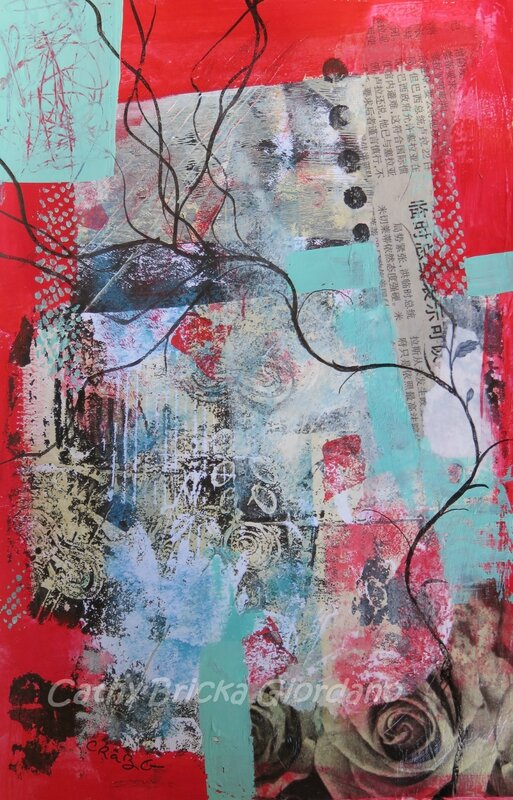 N°157
Reculons un peu / Let's step back a little: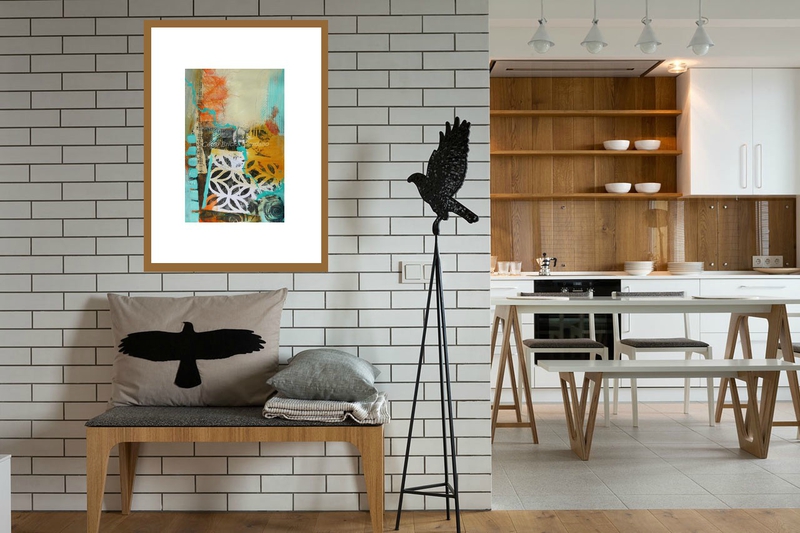 j'aime le grand passe-partout qui attire le regard vers l'intérieur du cadre
I like the way the big mount draws the attention towards its center.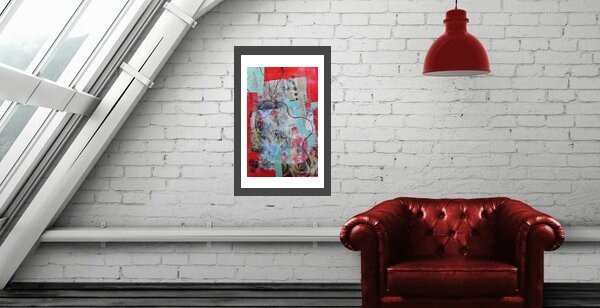 j'ai pensé qu'un décor urbain, avec un mur de briques serait l'environnement idéal pour ces collages. Qu'en pensez-vous?
I thought that a brick wall in an urban setting would suit these collages perfectly. What do you think?