Quand j'habitais en Afrique du Sud, je montrais assez souvent des photos de notre vie là bas, des lieux, et bien sûr des animaux. Depuis que nous habitons à Rome, je n'ai finalement que très peu montré de photos de Rome. Peut-être que tout simplement j'ai l'impression (à tort?) que tout le monde connaît et que cela n'en vaut pas la peine?
When I used to live in South Africa, it was important for me to show pictures of our lives there, the places, and the animals too. Since we started living in Rome, I've relatively rarely shown any pictures at all. Maybe because I feel everybody knows it and that it's not worth it?
Aujourd'hui pourtant, il ne s'agit ni d'Italie, ni d'Afrique, mais de New York. J'ai été fascinée par les buildings. Ces gris, ces bleus, ces bruns, j'aurais pu rester des heures à les regarder:
Today's message, though, is not going to deal with Italy, or Africa, but with New York. I was literally fascinated by the buildings. The greys, the blues, the browns, I could have stayed hours watching them: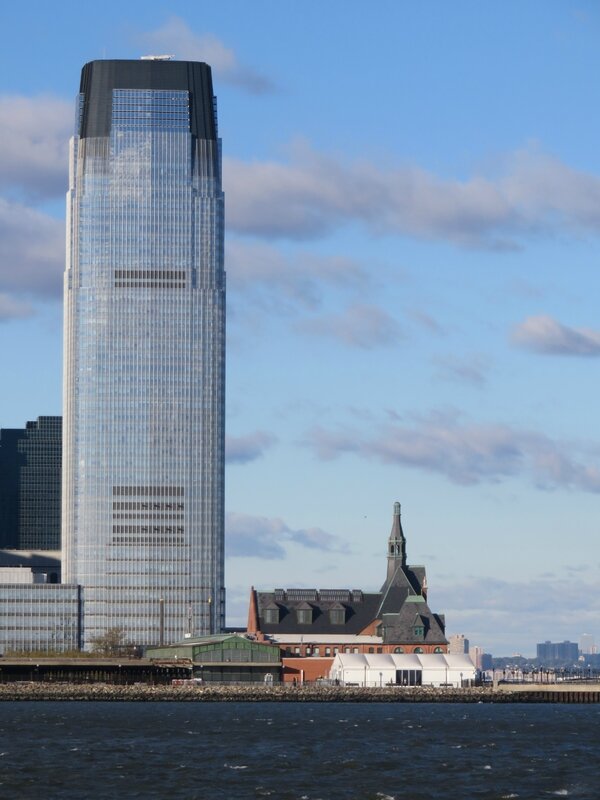 Cette photo prise illustre bien ce qui m'a aussi surprise : c'est la variété
This photo perfectly illustrates what suprised me too: the variety
le grand jouxte le minuscule, le vieux building à la façade travaillée côtoie les lignes épurées du building moderne...
the huge sits next to the tiny, the old intricate facade side by side the sleek lines of modern ones...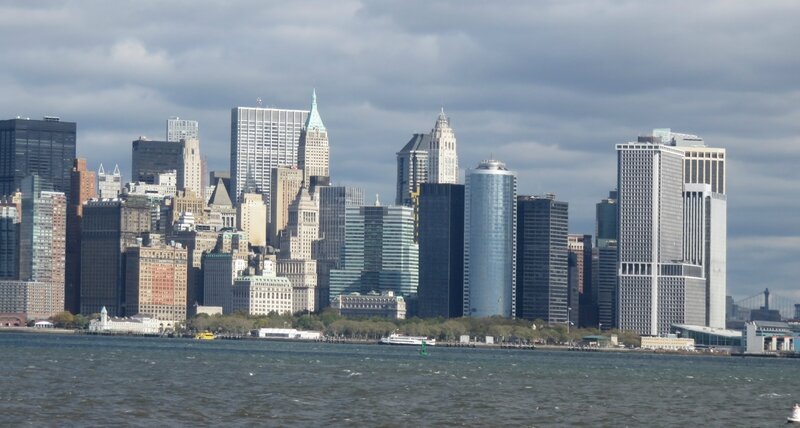 Forme, couleur, style, texture, taille, il n'y en a pas deux les mêmes.
Shape, colour, style, size, there are no two similar ones.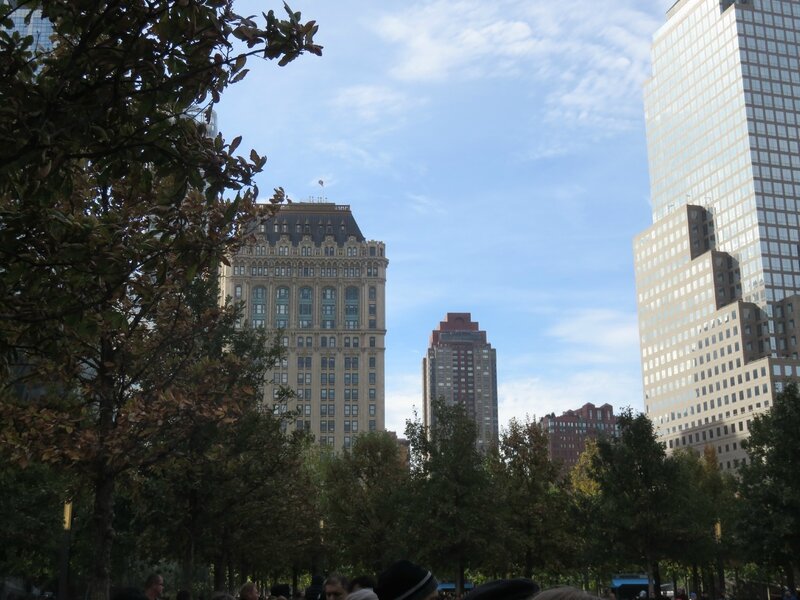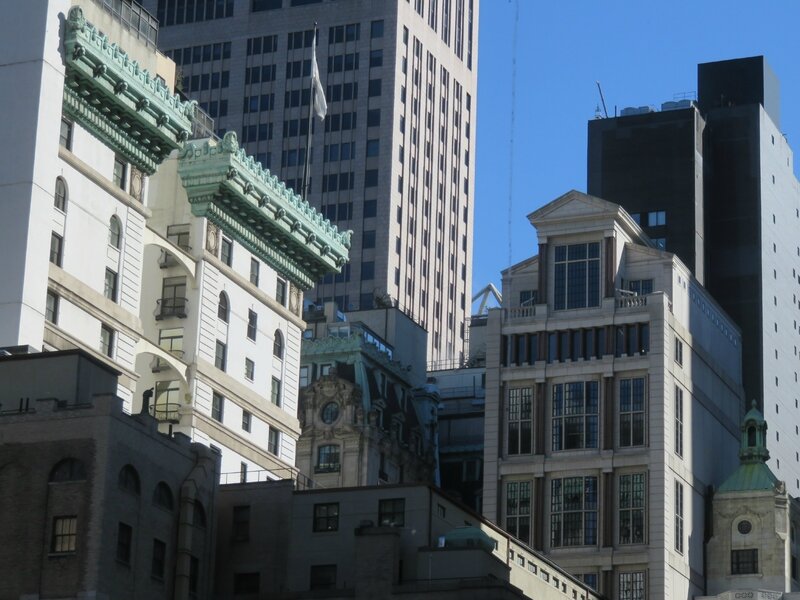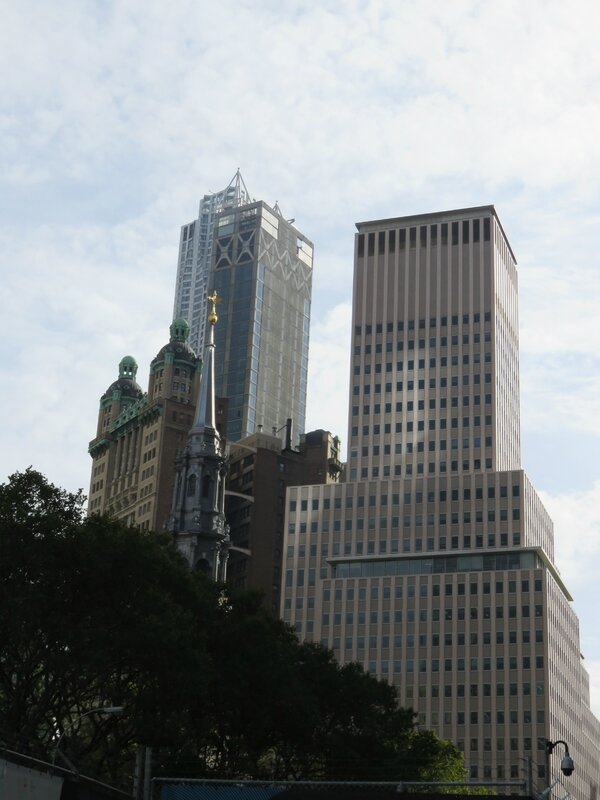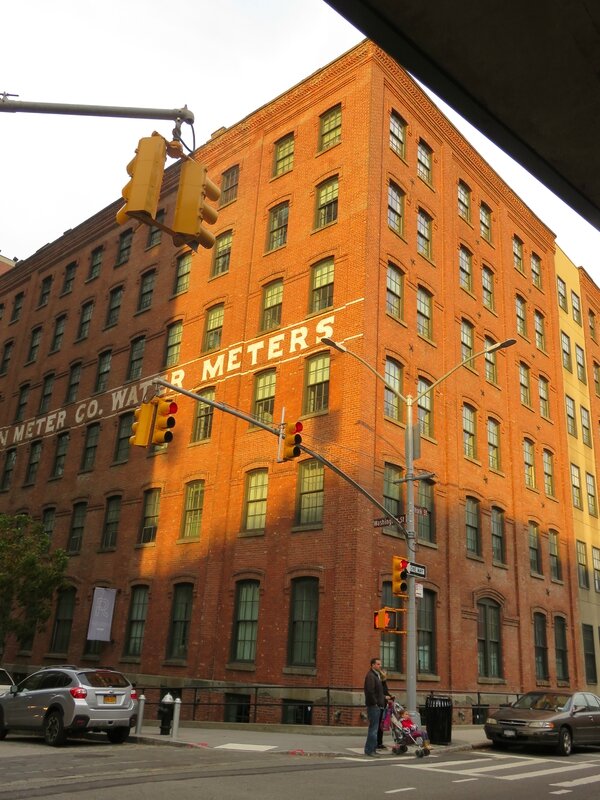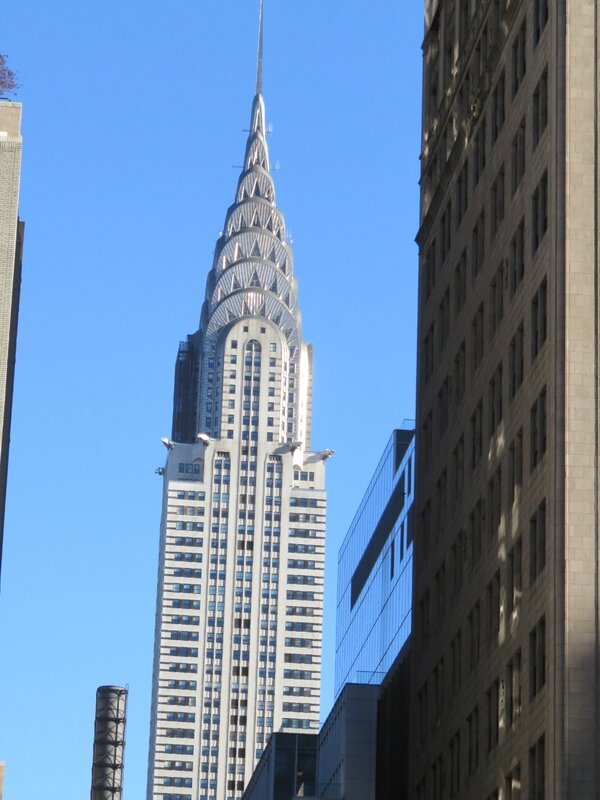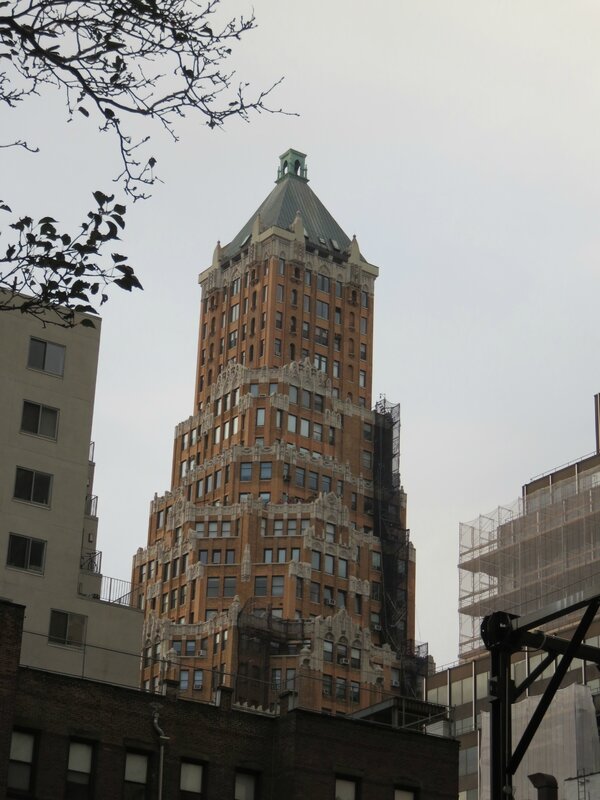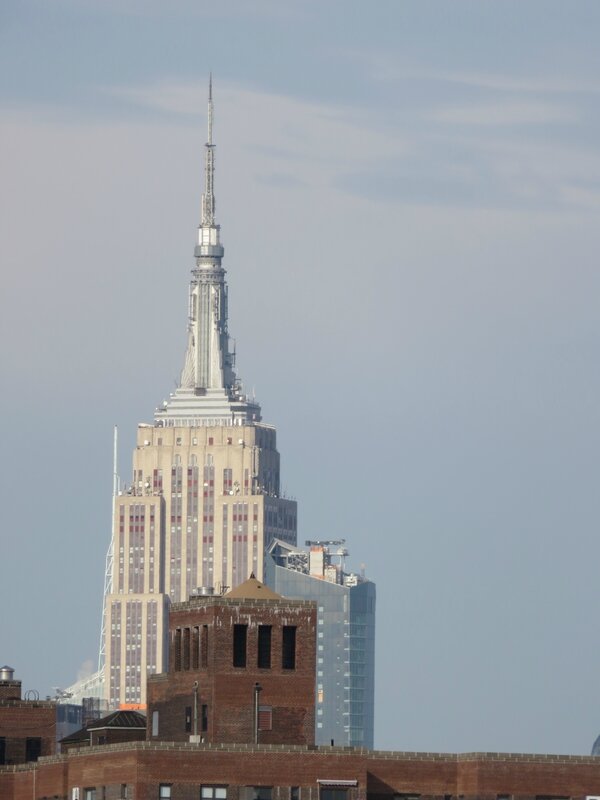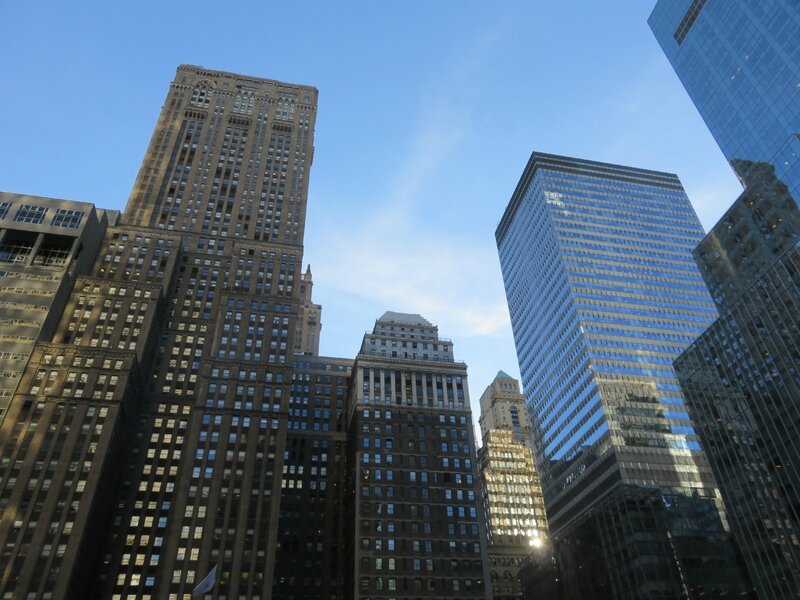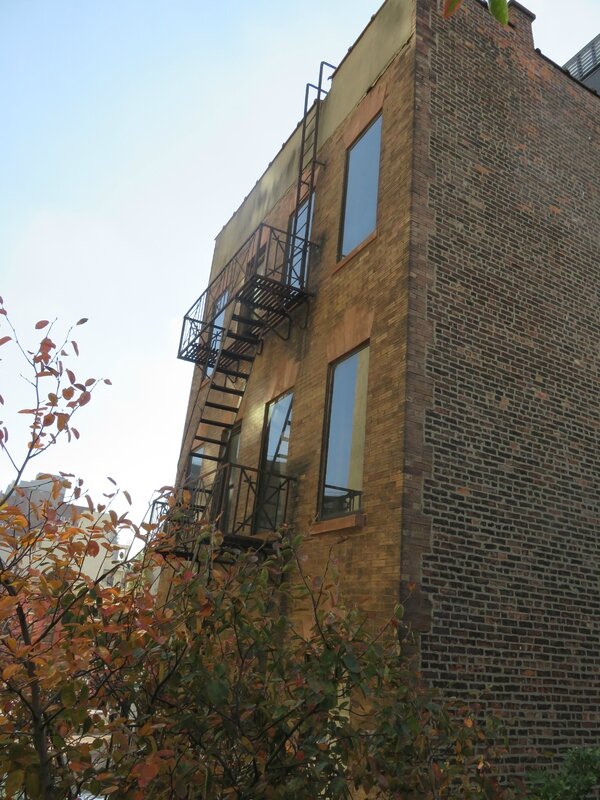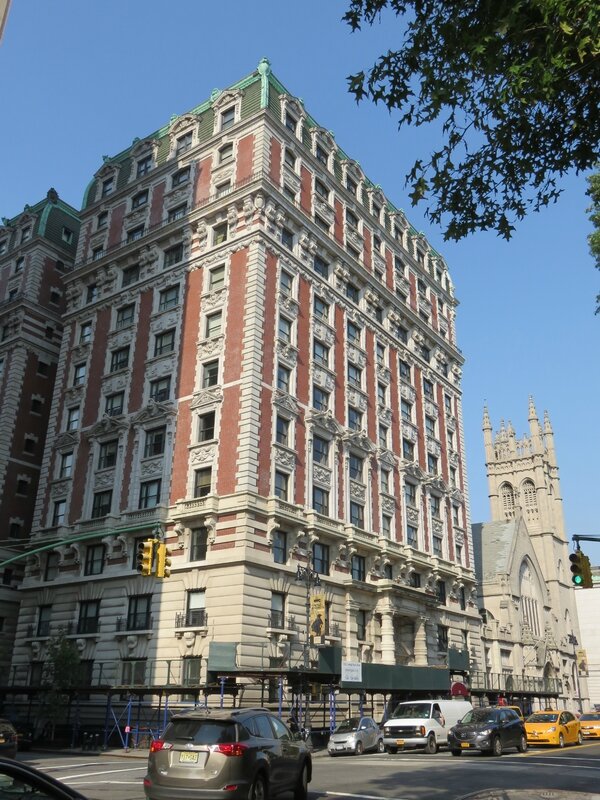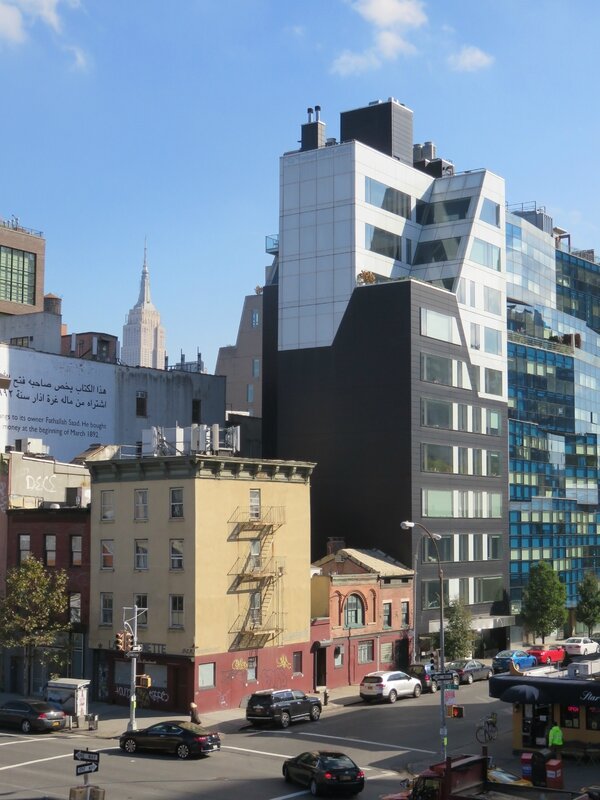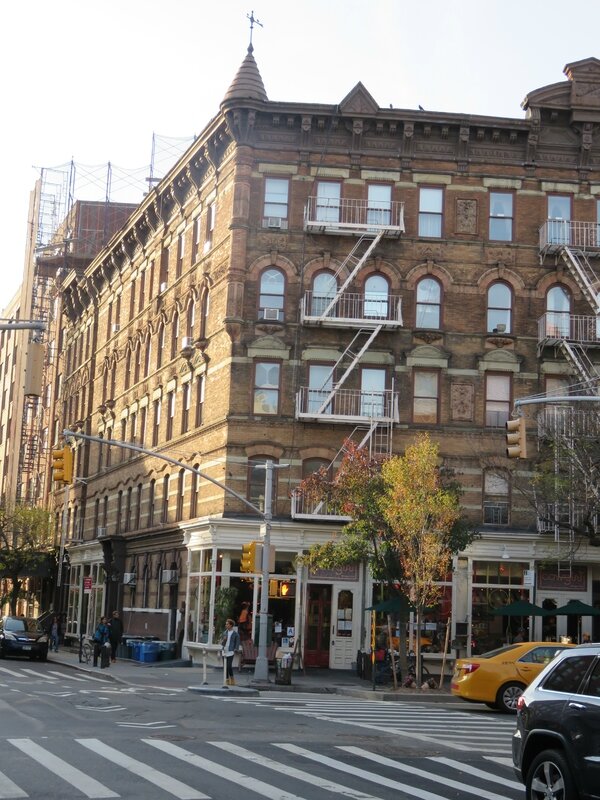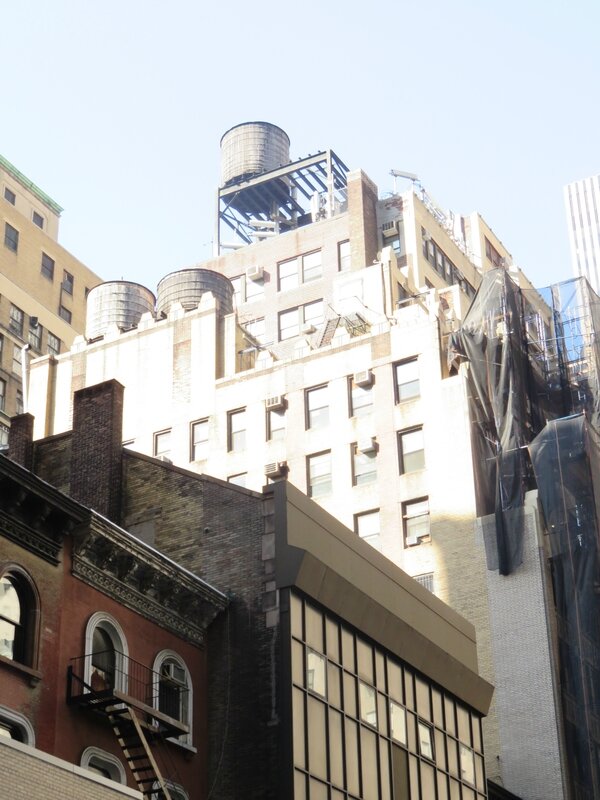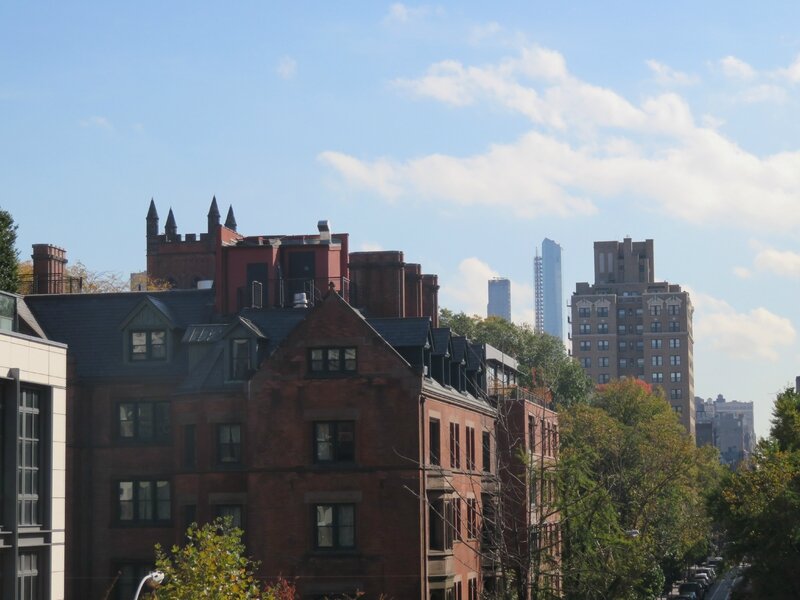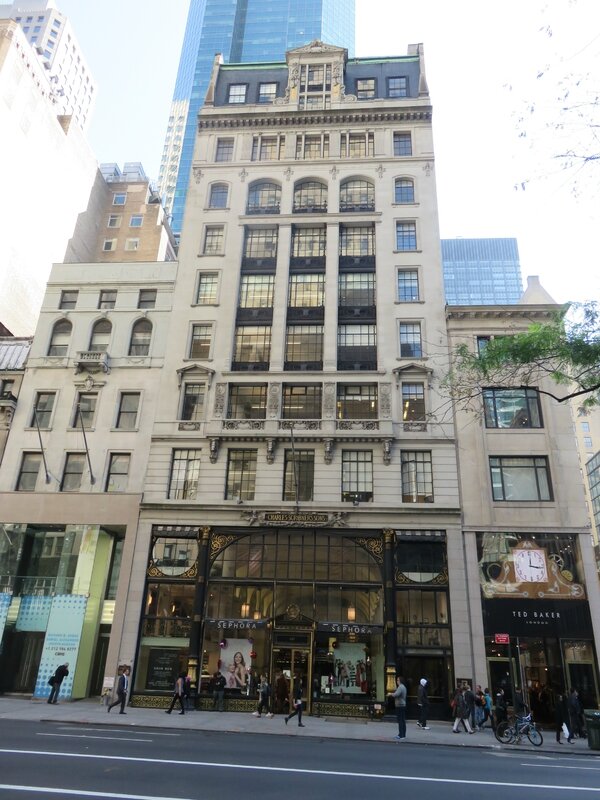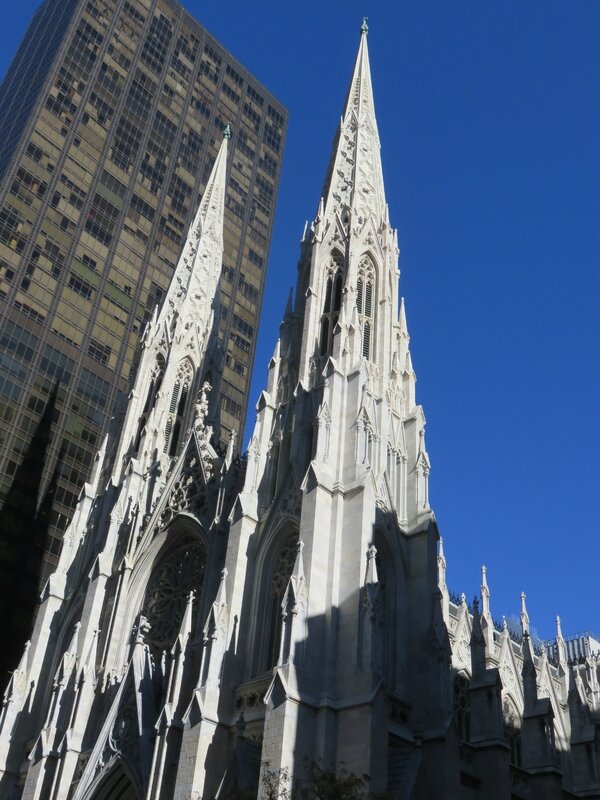 et cette impressionnante église de St Patrick sur la 5e avenue si différente, si élancée, elle paraît non seulement hors contexte au milieu de tous ces buildings, mais aussi vraiment minuscule, un véritable jouet:
and this impressive St Patrick church on 5th avenue is so different, so delicate; not only does it look absolutely out of context in the middle of all these buildings, but it's also so tiny, a real toy: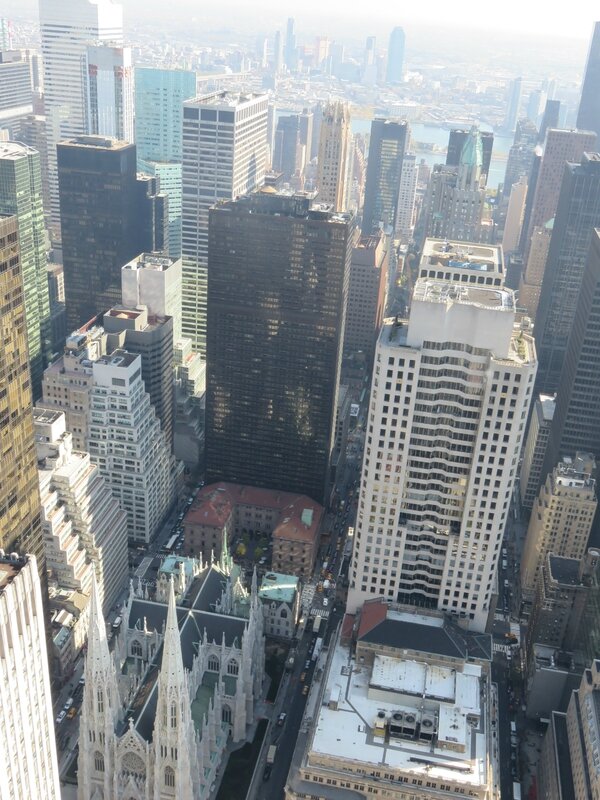 regardez, elle est là, en bas à gauche de la photo ci dessus (prise du haut du building Rockfeller).
look, it's right here in the bottom left hand corner of the above photo (taken from the top of the Rockefeller building).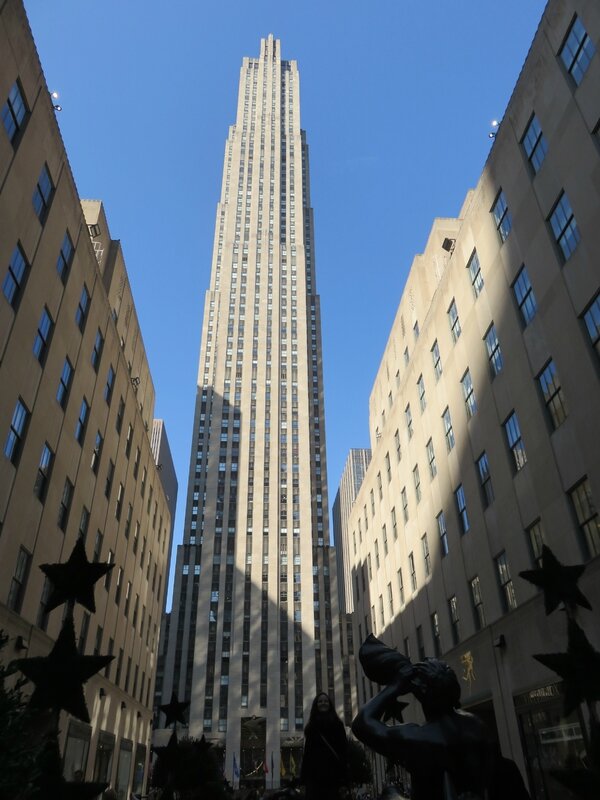 et voici ce même building Rockfeller. 67 étages en ... 43 secondes. Et en haut, une vue à couper le souffle.
and here's the Rockfeller buiding. 67 floors in ... 43 seconds. And a breathtaking view at the top.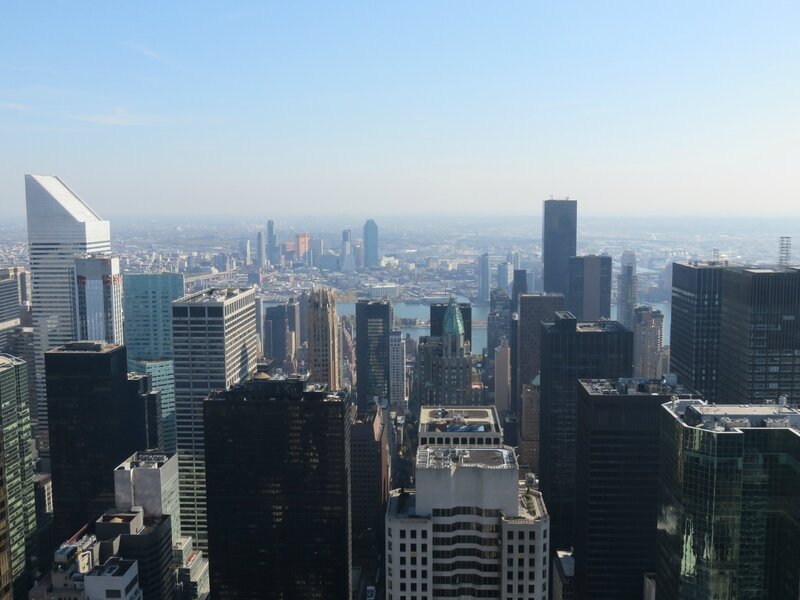 Vous ne serez donc pas surpris de voir bientôt fleurir des buildings dans mes aquarelles... :-)
Then you won't be surprised to see buildings popping here and there in my watercolours... :-)