Il y a parfois des tableaux abstraits que je ne sais pas dans quel sens mettre. J'ai beau les tourner, chaque sens fait sens (vous me suivez?) et donne un effet différent ; à chaque fois, je me dis "pourquoi pas?".
Sometimes I haven't got a clue how to hang my abstract paintings. I turn them round in different ways and each time they look good, and each time I think, "why not?"
Ce monoprint là en fait partie / This monoprint is one of them: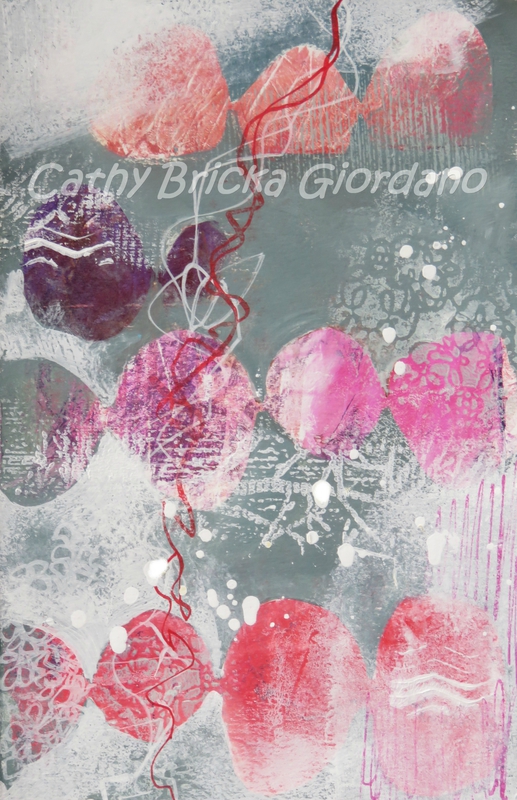 1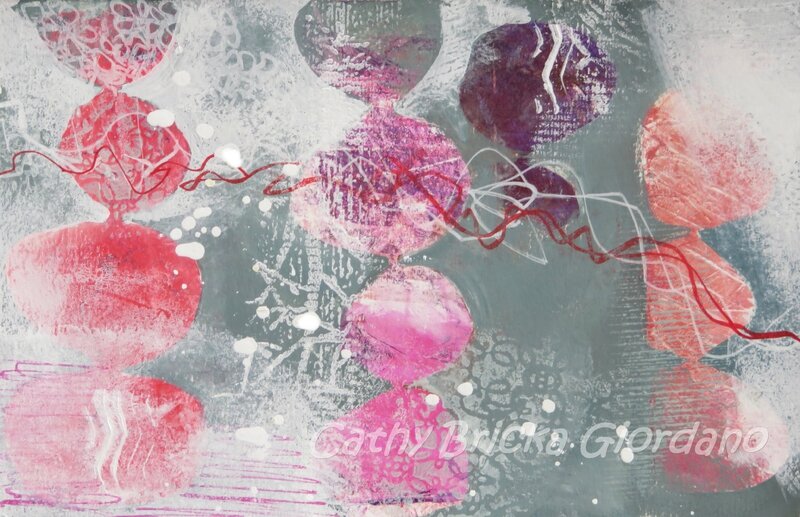 2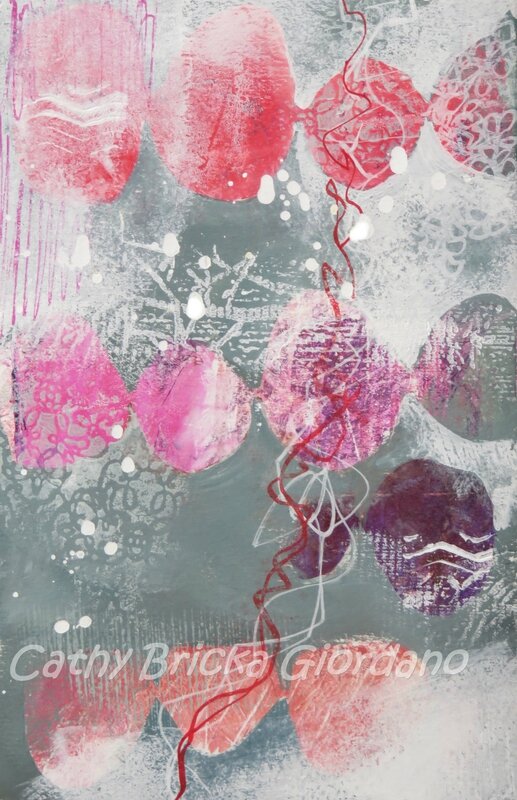 3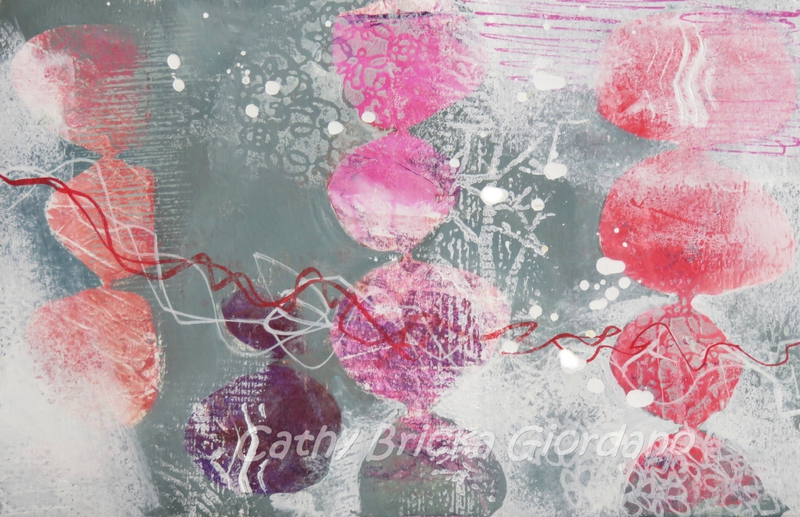 4
et vous, comment le préférez-vous? / and how do you prefer it?


Quand j'étais petite, ma mère m'avait pourtant dit que le rouge et le rose n'allaient pas ensemble, mais les choses ne sont pas si simples. Tout dépend des couleurs qui sont autour, de la nuance de rose, et de celle de rouge.
When I was young, my mum told me that pink and red were not a good mix, but things are not so simple. Everything depends on the colours around, and on the shade of red, and on the shade of pink.
J'aime tout particulièrement les textures, et le contraste entre les effets de nets et flous, de calme et de mouvement. Vous l'aurez compris, celui-là se classe aisément dans mes préférés...
I really like the textures, the contrast between the sharp and the blurred, the calm and the movement. You get me, this one is definitely ranking among my favorites.
(et le premier qui me dit que ça fait noël, je l'assomme : vous êtes influencés parce que vous voyez en ce moment, mais ce monoprint là je l'ai fait en plein été, et noël était FORT loin de moi... moi j'y vois la mer, j'y vois des algues peut-être, des bulles, du givre, des filaments, de l'eau, des objets qui flottent et dérivent...)
(and don't you dare tell me it looks christmassy : you're strongly under the influence of what you're seeing around at the moment; I made this monoprint in summer and Christmas was miles away. I see seaweeds, underwater currents, jellyfish, things drifting away...)