Voici un petit plaisir qui me tente depuis plusieurs semaines : un musée! Et pas n'importe lequel, celui qui se trouve juste à l'arrêt de tram à côté de l'école de mon fils : La Galerie Nationale d'Art Moderne. Ca tombe bien, c'est pile ce qui m'intéresse !!!
Here's what's been tempting me of late : a museum! But not any museum, the one that's right next to my son's school tram stop : National Museum of Modern Art. What a coincidence, it's exactly what I love!!!
Je voulais plutôt voir leur collection permanente, mais en fait ils avaient une expo qui regroupait leur collection et des oeuvres prêtées. Le titre de l'expo c'était "Time is Out of Joint" ("le temps est désarticulé / détraqué ", une phrase tirée d'Hamlet). En gros, toutes les oeuvres étaient mélangées, styles, époques, artistes, ... une belle salade ! Mais le côté positif, c'était qu'on ne s'ennuyait pas, chaque oeuvre était un peu une surprise et certaines alliances étaient très réussies : on voyait les statues classiques sous un autre angle, de même que les oeuvres ou installations contemporaines prenaient une autre dimension.
I wanted to see their permanent collection, more than their current exhibition, but I had no choice : the exhibition they had on incorporated everything : permanent collection and pieces lent by other museums. The title was "Time is Out of Joint" (from Hamlet). Roughly speaking, everything was mixed up : styles, years, artists, ... But the good thing was that you just couldn't get bored, each piece came like a surprise and some combinations were a real success: you could see classic statues from another angle, and the cotemporary art istallations or pieces took on another dimension.
Giuseppe Penone, Dépouille d'Or sur épines d'acacia / Golden Skin on Acacia Thorns (2002) 300 x 1200 cm
Et j'y ai fait de belles découvertes comme ce tableau de Penone fait d'épines d'acacia dont voici un détail:
And I've discovered plenty, like for example this work of art by Penone, made from acacia thorns; here's a detail: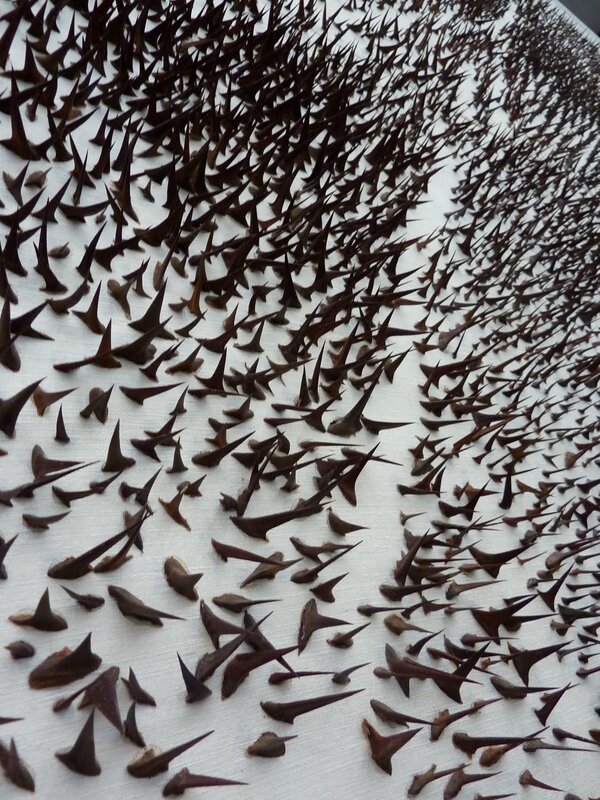 ou bien celui là / or this one:
Alberto Burri, Grande Bianco bis / Large White (1968)
Variété dans les styles mais aussi dans les tailles / variety of styes but also of sizes
Santomaso <3
Du plus au moins connu et aussi des très très grands noms / More or less famous artists, and some very famous ones:
Cézanne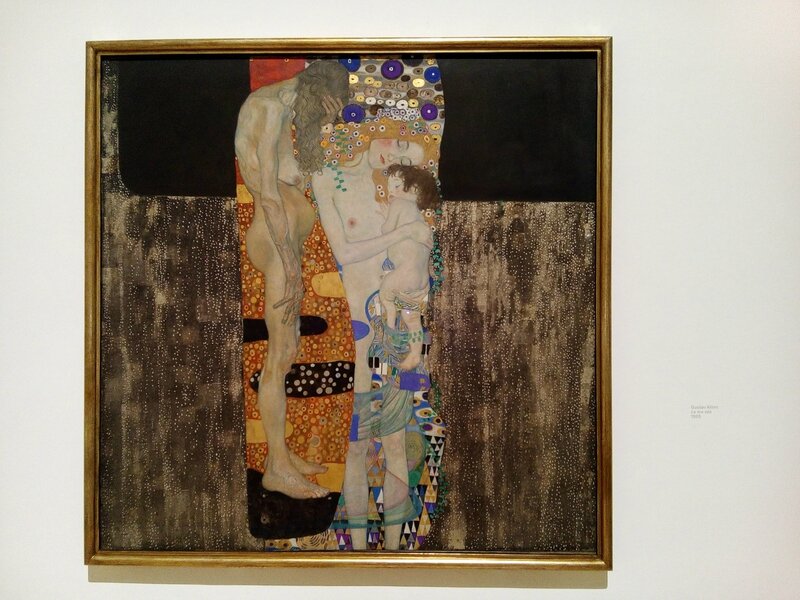 Klimt
Modigliani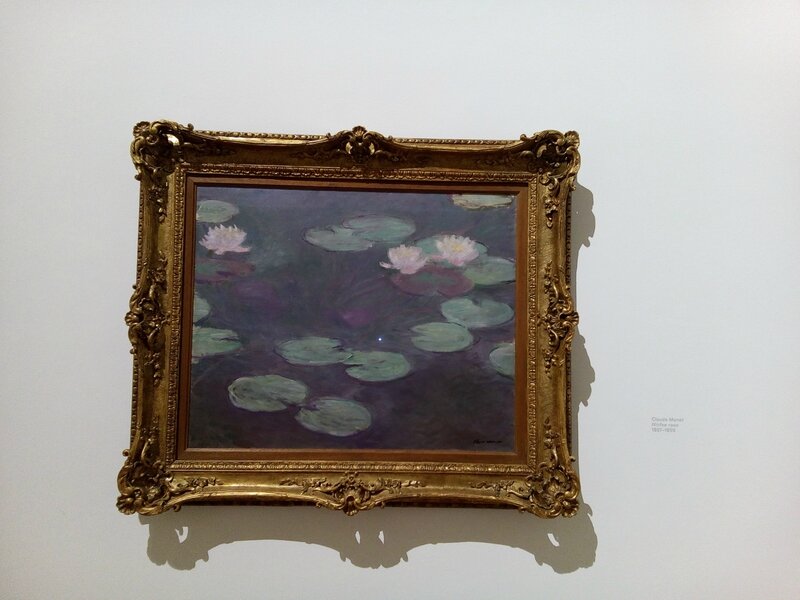 Monnet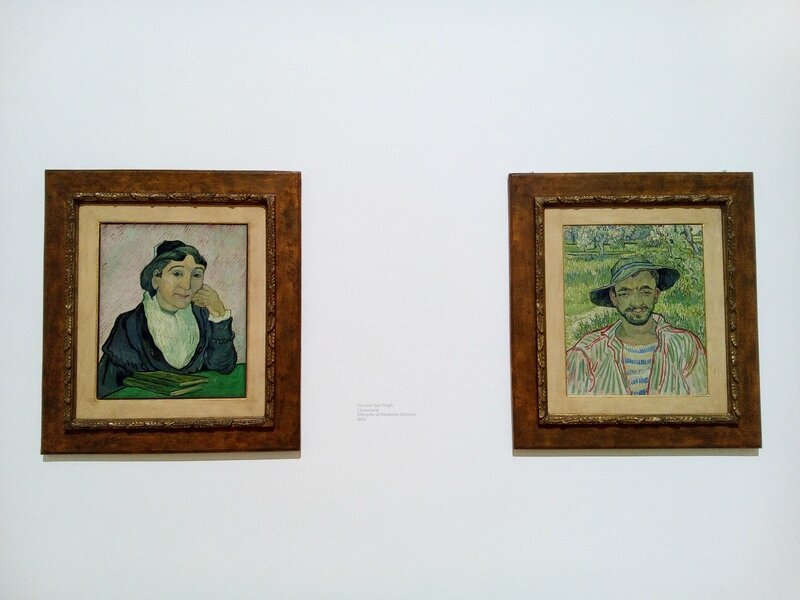 Van Gogh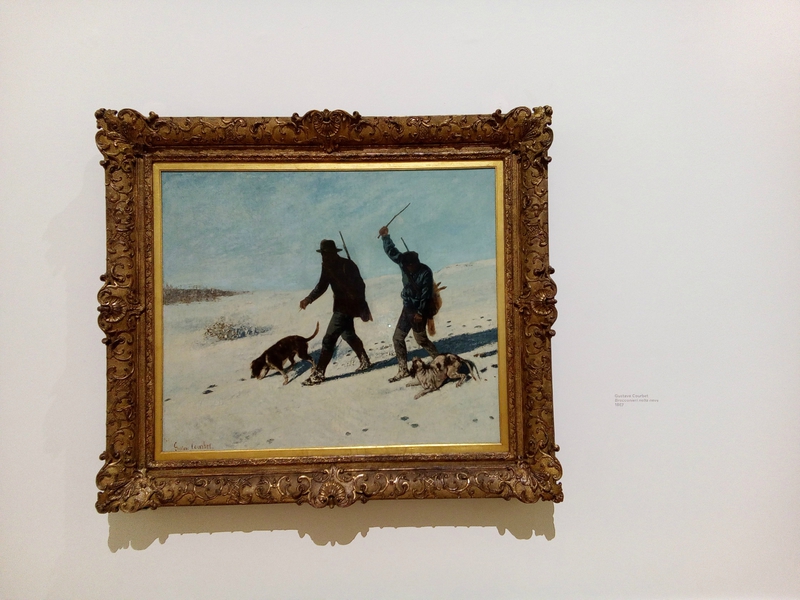 Courbet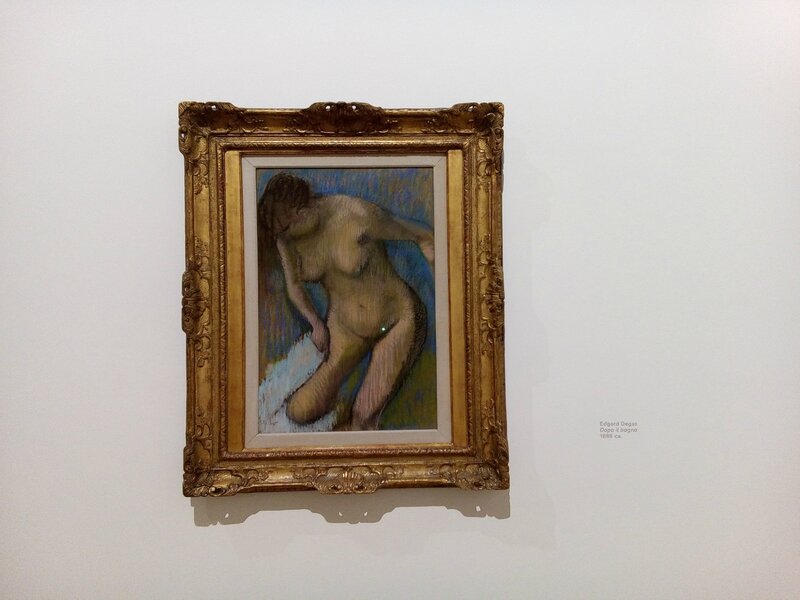 Degas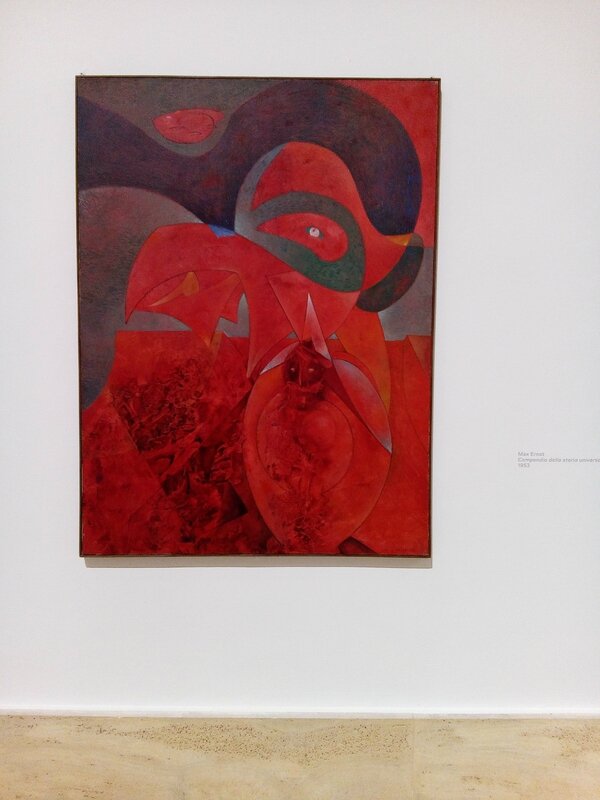 Max Ernst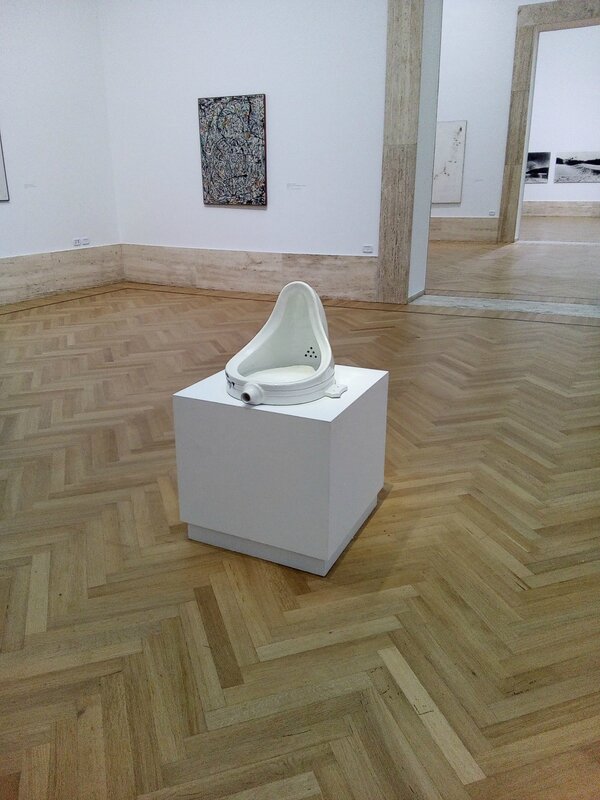 ... et / and Marcel Duchamp
Un peu dommage que j'ai dû faire cette expo au pas de charge avec l'oeil sur la montre pour ne pas louper la sortie d'école.
It's a shame I had to rush through the exhibition so as not to be late for school.
Un petit regret toutefois, les explications sur les étiquettes étaient plus que limitées : quel support? quelle technique? de quel musée? rien n'était écrit, juste le titre, l'année et l'artiste. Alors je serais bien incapable de dire ce qui relève du fond permanent du musée ou des oeuvres prétées.
One downside though: the labels were too limited. What technique? where did it come from? Nothing was written apart from the title, the artist and the year. So I'm totally unable to tell you which piece belongs to this museum and which one was lent.