J'aime ce monoprint abstrait pour sa qualité minérale.
I love the mineral quality of this abstract.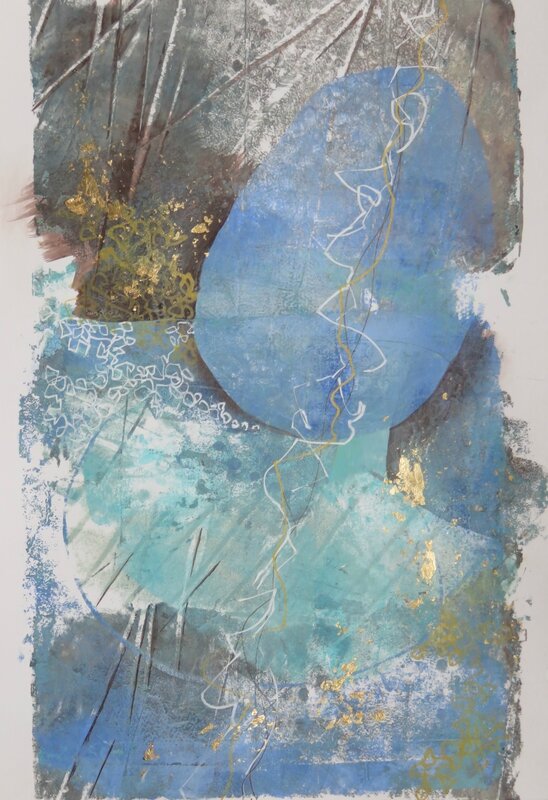 Monoprint n°232
mixed media sur papier / mixed media on paper
Gelées d'hiver, longues marches en forêt, minuscules ruisseaux bordés de feuilles brunes humides, odeur de la terre détrempée, morsure du froid...
Winter frost, long walks in the forest, tiny brooks with wet brown leaves, the smell of damp earth and the bite of cold...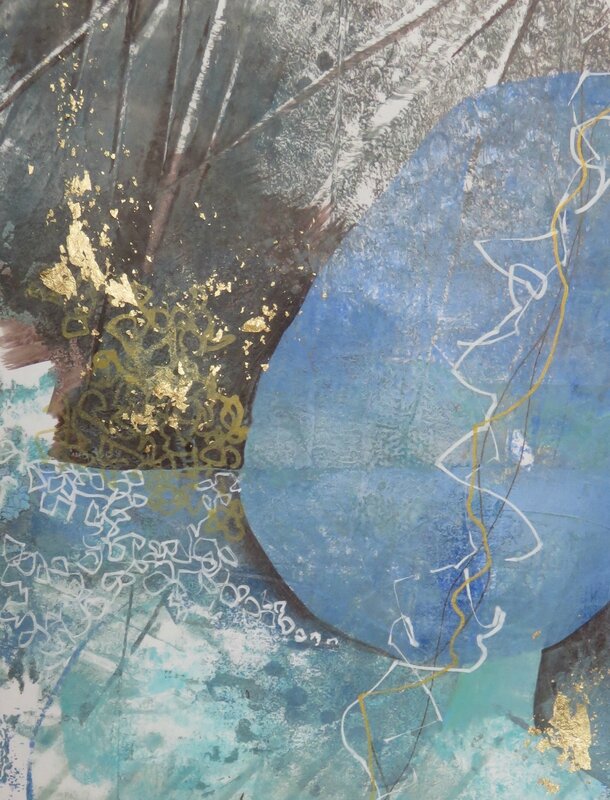 détail
Et vous, vous y voyez quoi?
What do you see in it?