Jusqu'au 17 avril, une des expositions phare du MACRO (Musée d'Art Contemorain de ROme) c'est celle les oeuvres de Anish Kapoor, artiste Britannique.
Until April, 17th, British artist Anish Kapoor is one of the top exhibitions of the MACRO (museum of Contemporary art of Rome).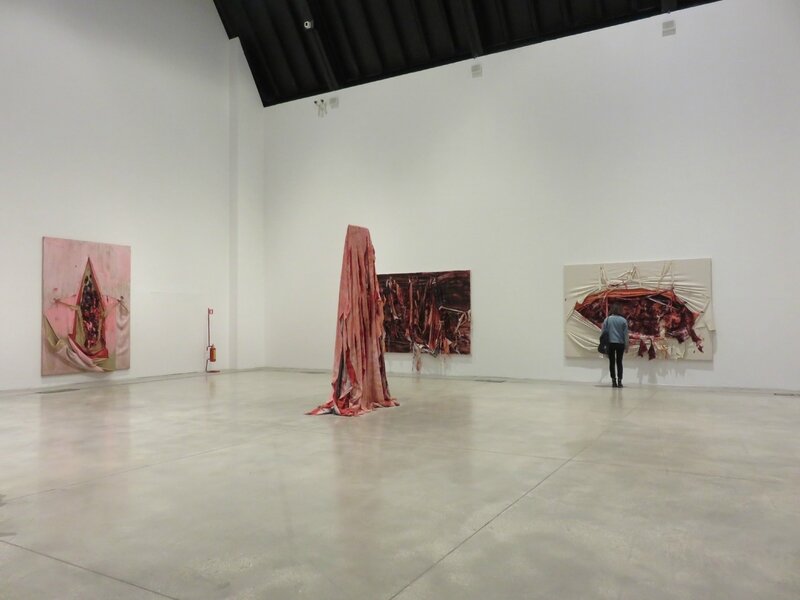 gigantesque salle pour de gigantesques installations rouges / huge room for huge red installations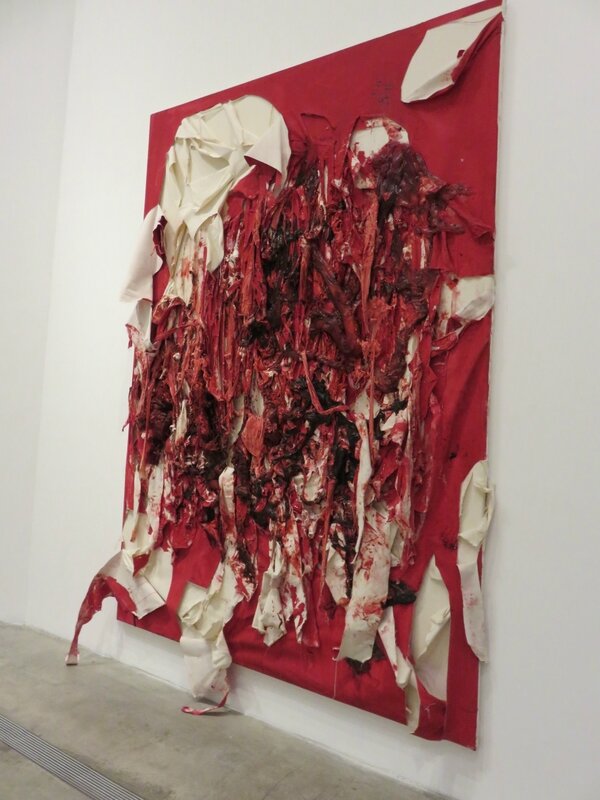 des lambeaux de tissus, des chairs sanguinolentes, des viscères coupés, des champs d'opératoires...
gauze, bloody flesh, cut viscus, surgical areas, ...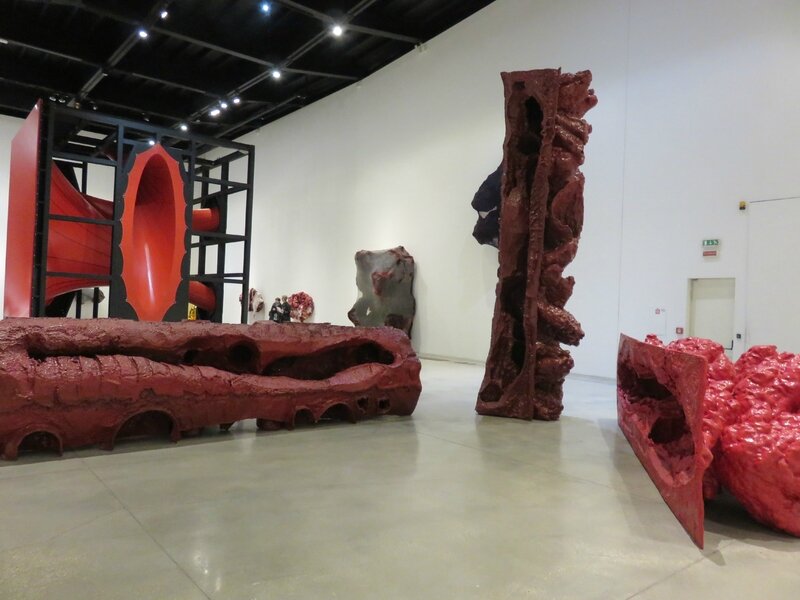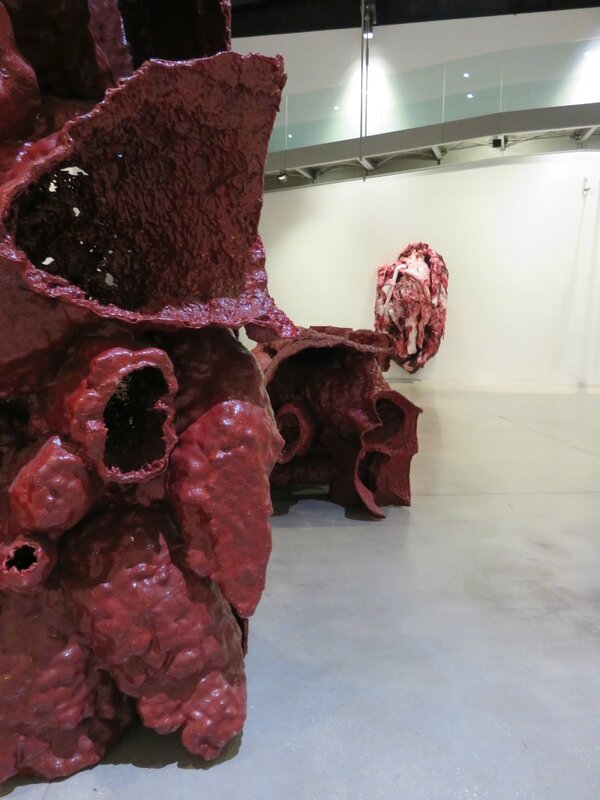 J'avoue ne pas être très sensible à ce genre d'oeuvres là. Ce n'est pas que je n'aime que l'art "évident", mais il y a des oeuvres qui me touchent (me surpennent, m'émeuvent, ...) et d'autres pas. Celles-ci m'ont laissé froide, sans même la curiosité de comprendre ce que l'artiste voulait exprimer ! Alors je ne pourrai pas vous en dire plus sur leur signification, alors libre à vous de vous faire une opinion.
I must admit this didn't appeal to me at all. It's not that I like 'obvious' or easy-looking art, but some pieces surprise me or move me, and others, well, just don't. These left me totally cold, a little amused maybe, without even the curiosity to understand what the artist wanted to express. So I'll leave you to it, although of course the photos will not be as shocking as the full scale thing.
Trois oeuvres sympas quand même dans le lot qui ont attiré notre attention probablement parce qu'elles étaient si différentes du reste
In the room, there were three pieces that attracted our attention though (probably because they were so different from the rest)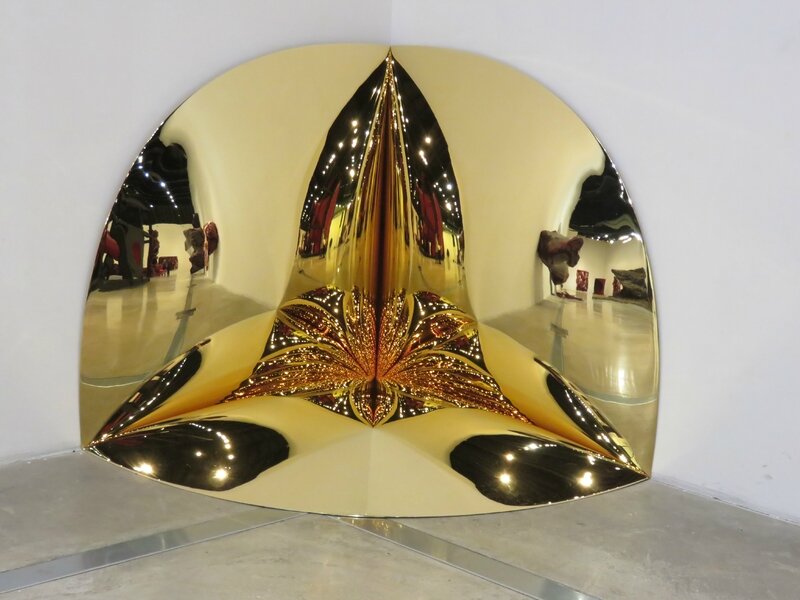 Corner Disappearing into Itself
des miroirs où on passe du temps à observer les reflets et jeux de lumières
mirrors where you enjoy spending time looking at the reflections of lights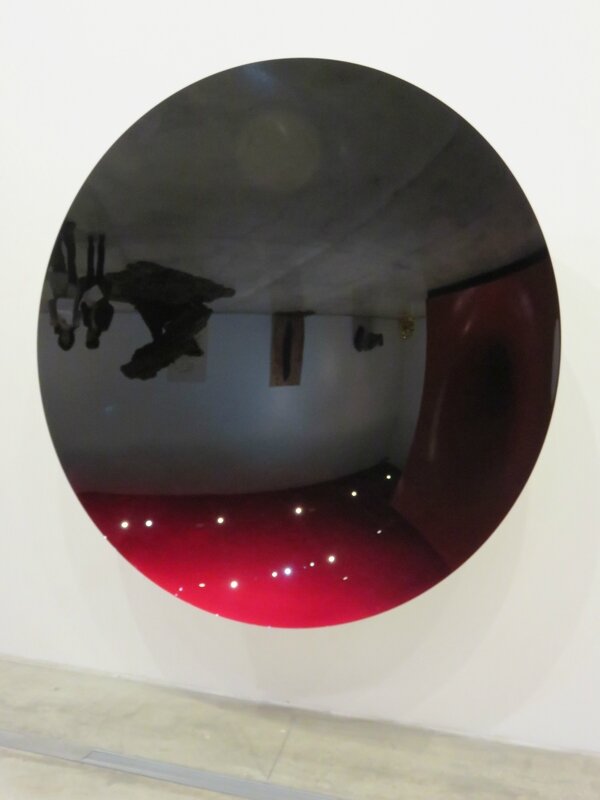 Black to Red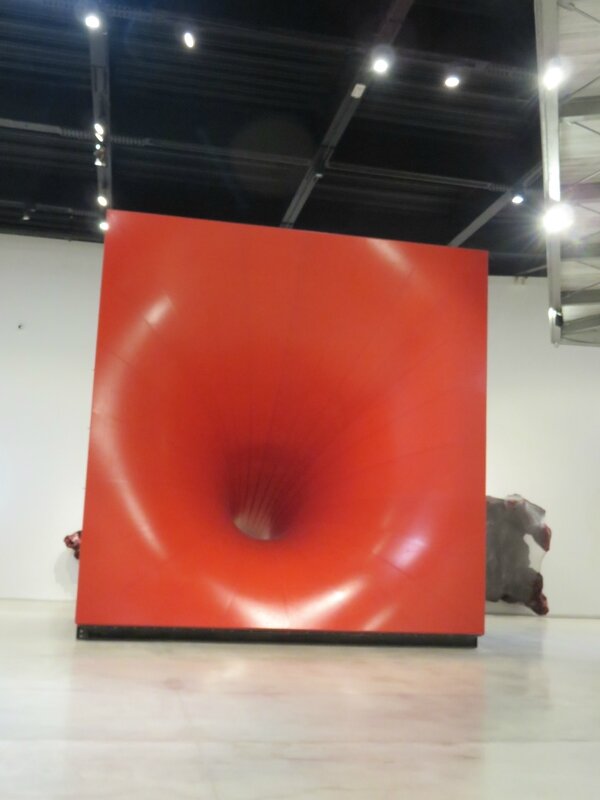 et cet énorme pavillon rouge / and this huge red bell.