Pour finir cette série sur le musée d'Art Contemporain de Rome voici un autre de mes coups de coeur : Danielle Lombardi
Finally, to end this series on the museum of Contemporary Art of Rome, here's another of my favourites: Danielle Lombardi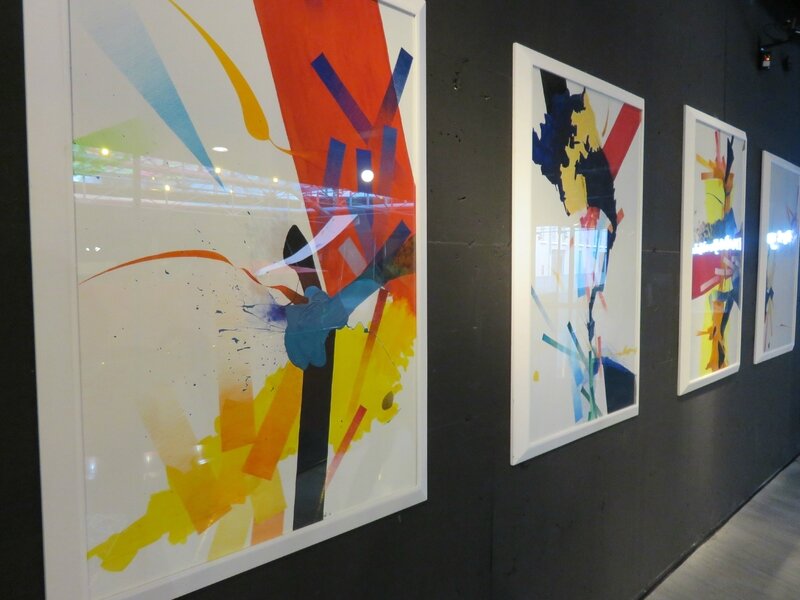 des couleurs très gaies / very happy colours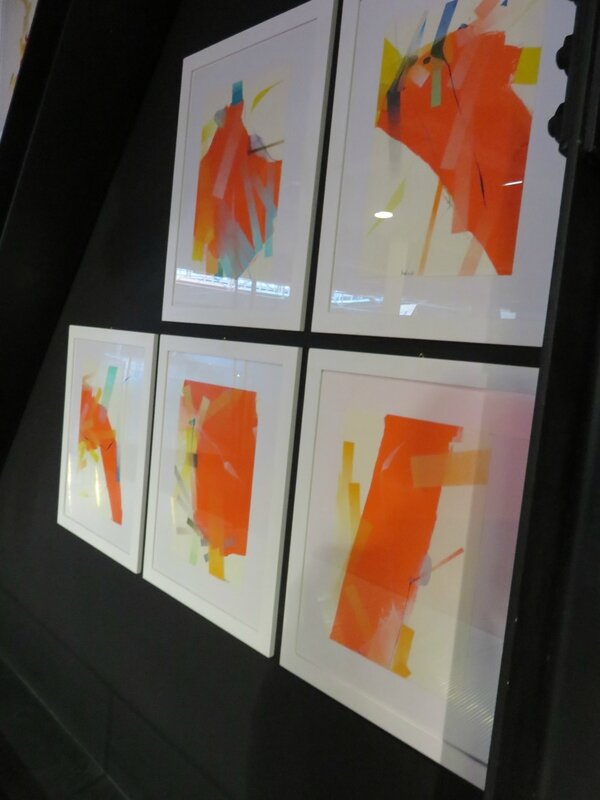 des signes enlevés, de l'énergie, beaucoup de blanc, de l'aquarelle, mixed media, de grands aplats de couleur
energy, movement,ots of white, watercolour, mixed media, big splashes of colour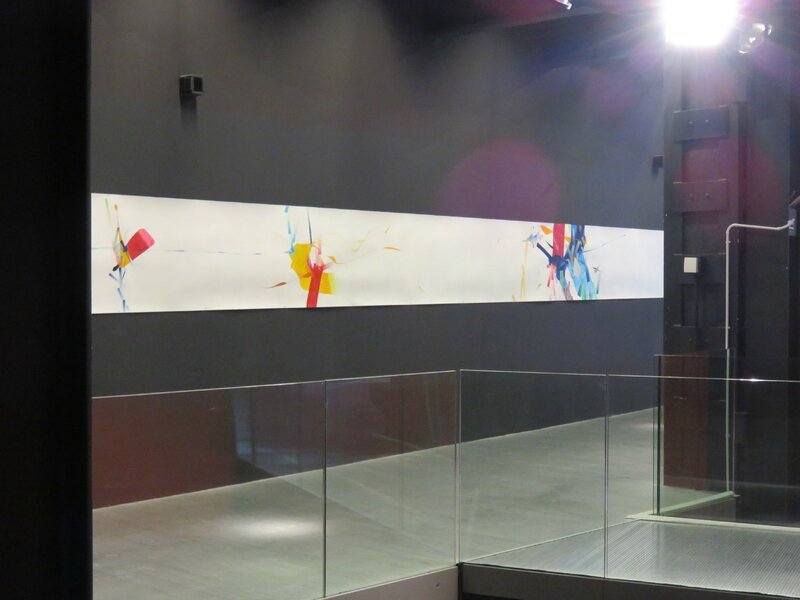 et surtout un très intéressant parallèle entre la musique et la peinture. D'abord avec le graphisme des notes et des signes des partitions
and a very interesting parallel between music and painting. First with the graphic side of partitions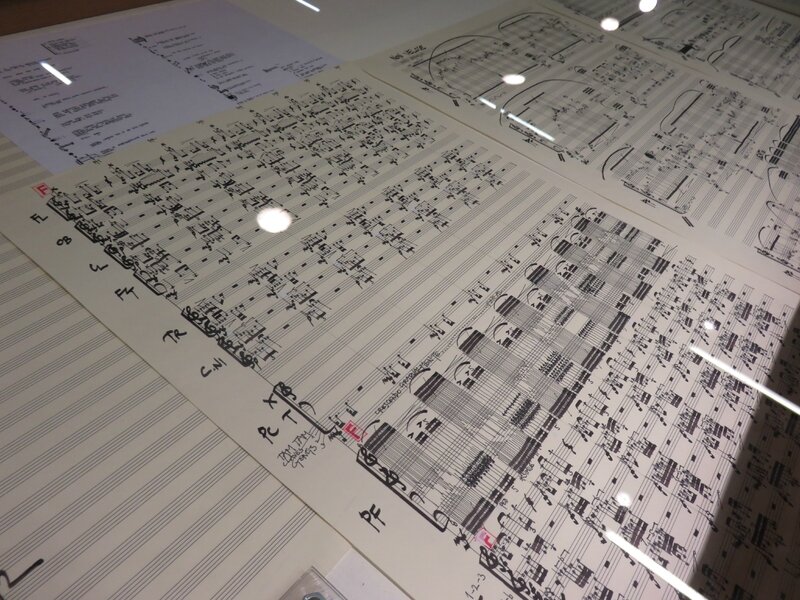 puis avec des "partitions peintes". Quels sons évoquent ces couleurs? ces signes? Tout un monde très poétique
then with "painted partition". What sound do these colours evoke? thse signs? a very poetic world opens up.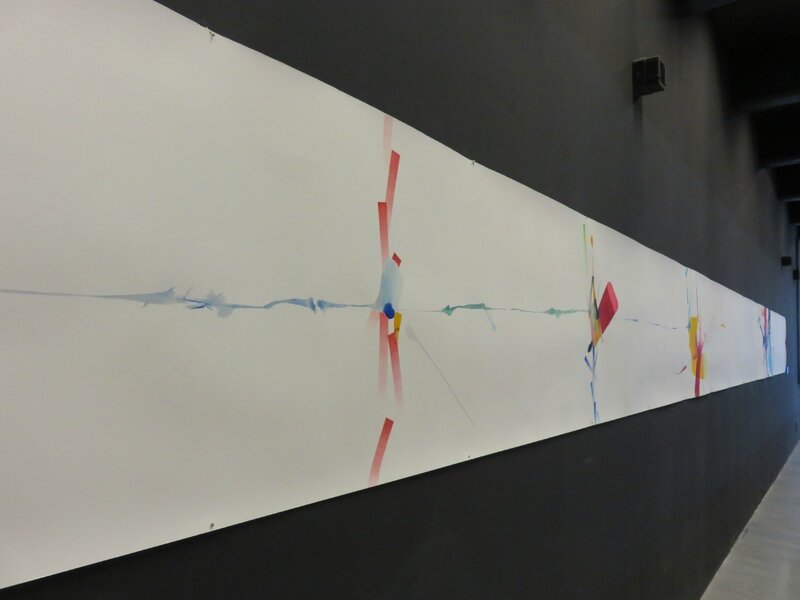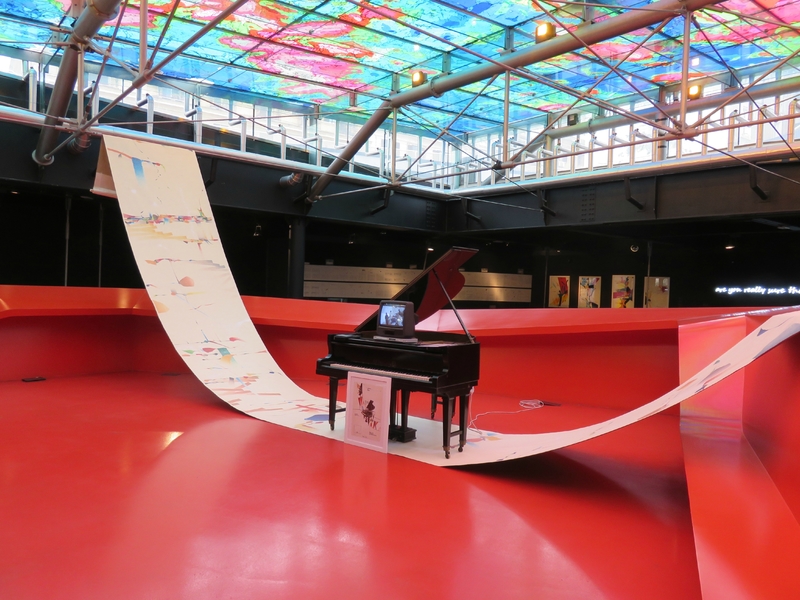 et cette installation qui met en évidence ce lien. Sur le piano un poste tv qui passe une video montrant des musisiciens improvisant sur une de ces partitions peintes.
this installation showcases the link between th etwo. On the piano, there was a tv set with a video showing musicians improvising on one of these painted partitions.
Pour revoir les autres artistes de cette expo / click if you want to see the posts on the other artists presented
Francesca LEONE, Alberto ZANAZZO, PERINO-VELE, Nanni BALESTRINI