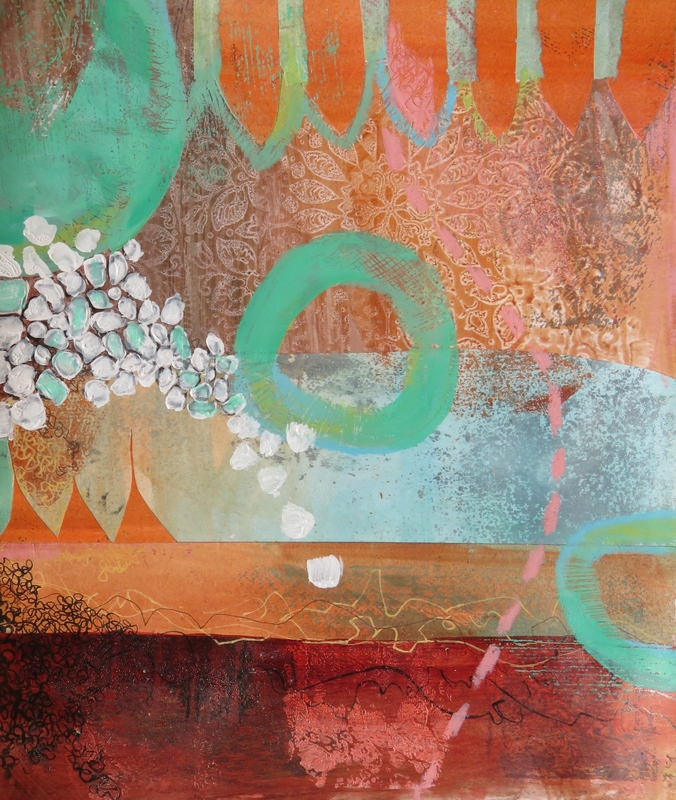 N°51
collages et mixed media sur papier / collages and mixed media on paper
J'ai fait ce collage il y a presque 2 ans, mais j'étais restée bloquée. Peur de tout gâcher (la pire des retenue chez un peintre), j'ai préféré le laisser dans un tiroir. Il m'a suivie jusqu'à Rome et je l'ai retouvé par hasard l'autre jour ; j'ai clairement senti que son heure était venue!
I made this collage almost 2 years ago, but I got stuck. Didn't want to screw it up, I just left it in a drawer, then brought it over to Rome. I found it the other day while rummaging around and I clearly felt that its time had come.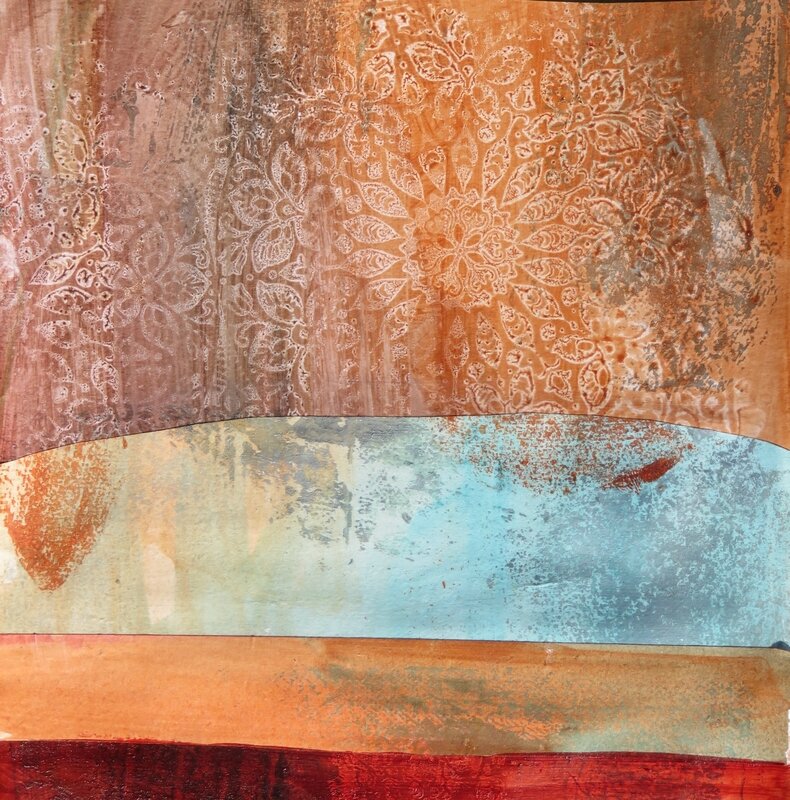 le voici tel qu'il était avant que je ne le re-travaille / here's how it was before working on it again

Pour une fois, je n'ai pas hésité. J'ai collé les formes oranges et j'ai eu envie de mettre ces rayures vertes entre. Ce qui est chouette avec les collages, c'est qu'on peut essayer différents bouts de papier de différentes couleurs avant, et parfois des combinaisons de couleurs qu'on n'aurait jamais imaginé arrivent. Une chose mène à l'autre. Ces bandes vertes m'ont donné envie de plus de vert encore, et j'ai commencé à dessiner ces ronds verts aux pastels aquarellables; je les ai tellement aimés, que j'ai sorti ma peinture acrylique et je les ai peint plus épais encore.
Without hesitating a second (for once), I just glued some more shapes (the orangey ones) and felt like using some flashy green stripes in between. The good thing with collages, is that you can try bits of coloured paper before and some colour combination which you would never have dreamed of while painting just happen. One thing leads to another. The tiny green stripes made me want more green. I started out drawing circles with my crayons, then liking it so much I took out some acrylic paint and made them fatter.
J'ai eu ensuite envie de formes plus petites pour lier ce qui me semblait les deux parties trop distinctes dans le tableau. J'ai dessiné des petits cercles à l'encre de chine noire, mais c'était pas terrible. Alors je suis repassée par dessus à la peinture blanche. Beaucoup mieux.
I then felt I needed some tinier shapes to link what felt like two distinct parts. I drew tiny pebbles with black ink, but didn't like them. Went over them with white paint. Much better.
Toujours pour essayer de relier le haut et le bas, j'ai tracé cette ligne en pointillé rose et maintenant il me va parfaitement.
Still trying to link the top and bottom, I drew that pink line, and now I think it's fine.