Un autre collage. Je me suis amusée avec de la peinture acrylique, des pastels aquarellables, et de l'encre de chine.
Another collage. I played with acrylics, water soluble crayons, and indian ink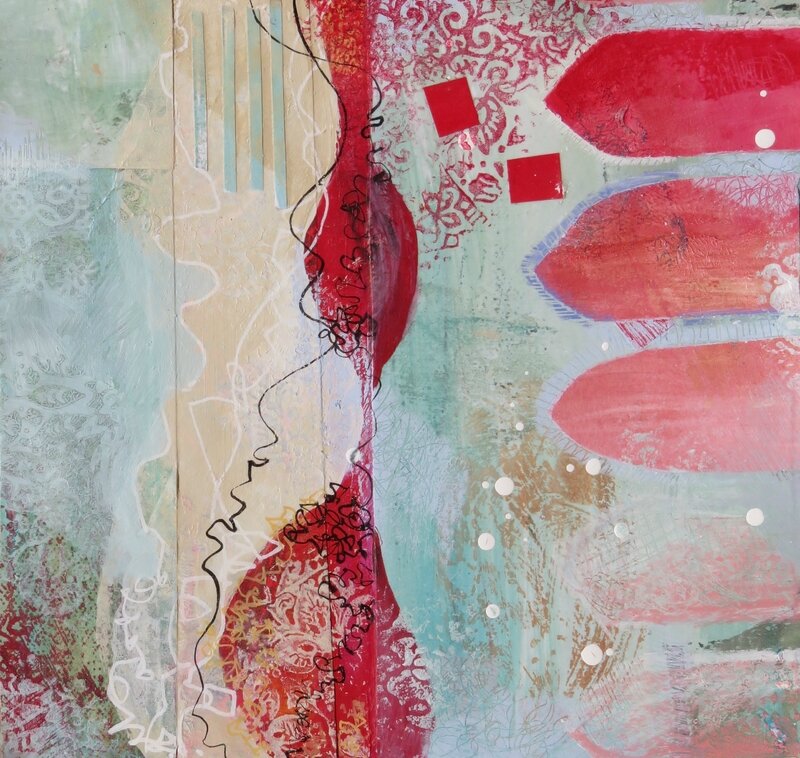 N°55
Collage et mixed media sur papier / Collage and mixed media on paper
En revanche, pour le titre, je coince complet. Une idée?
I'm totally stuck for the title. Any idea?
Et voici ce que cela donnerait encadré. Et pour une fois, les proportions sont plutôt justes.
And here's what it would look like framed. And for once, the proportions look about right too.