En ce moment les tableaux ne viennent pas facilement. Je travaille peut-être sur trop de tableaux à la fois? Et tous ceux qui sont en cours semblent coincer. Et puis, un à un, ils se débloquent et trouvent leurs voies. Petit à petit.
At the moment, paintings don't come easily. I maybe working on too many at the same time? And those in progress all seem to be stuck. Then, little by little they find their own individual way. At their own pace. In their own time.
Je ne suis pas très sûre de celui-là.
I'm not so sure about this one...
Etape 1 / Step 1
D'abord il est venu un peu trop vite, méfiance.
First, it came too quickly (always suspicious in a painting).
Etapé 2 / Step 2
On se demandait un peu ce qu'il fallait regarder. Trop de choses et un manque d'unité peut-être entre tous ces éléments.
The eyes didn't really know what to look at. No real focal point and a lack of unity between all the shapes and things happening.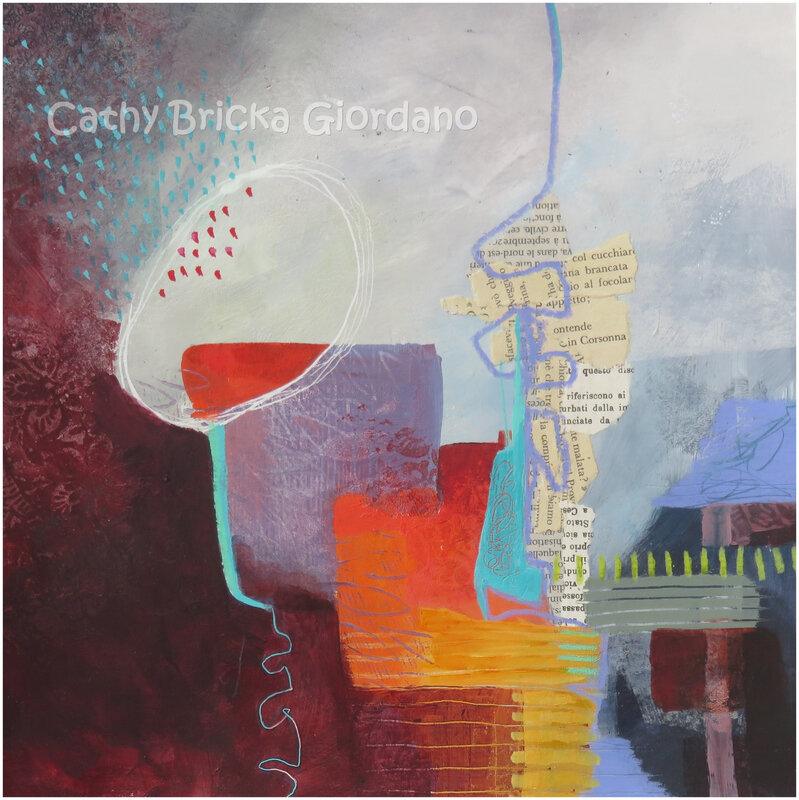 N° 70
Mixed media on 300g paper
25 x 25cm
J'ai varié la taille des formes, rajouté cette masse pourpre, ce qui le rend un peu plus équilibré et plus "assis", mis un écho de ce pourpre dans les formes à droite pour unifier et mais je ne suis toujours pas sûre... Pourtant je trouve l'association de couleurs très heureuse et gaie.
I tried to vary the size of the shapes, I added the red-purple cloud and, which helps balnce the whole composition, touched up the right shape with some red-purple to unify, but I'm still not sure. However I find the colours very pleasing...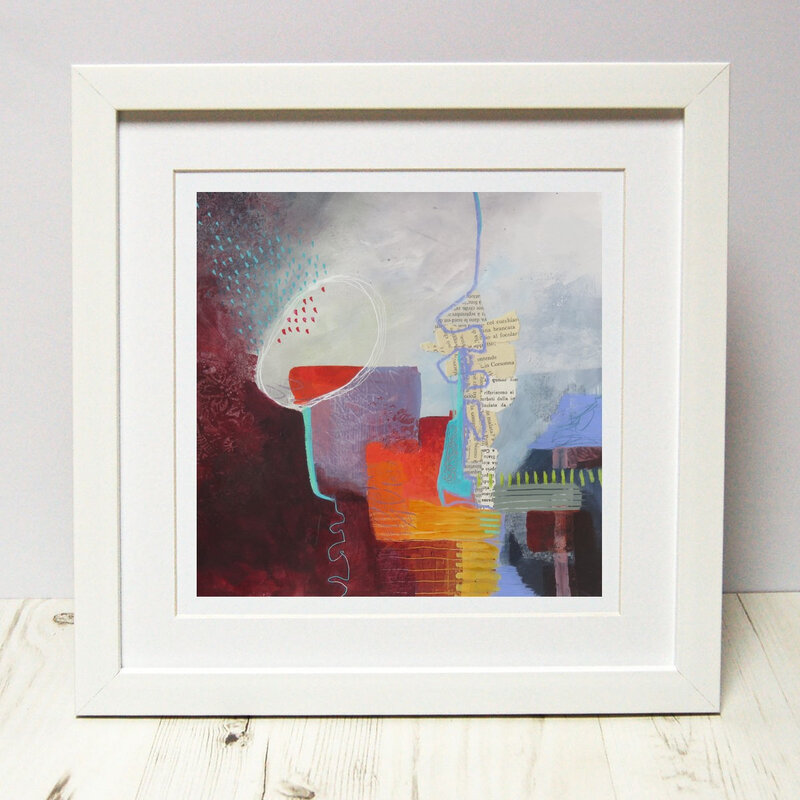 Il va devoir rester caché un petit moment pour que je l'oublie et que je sache ensuite quoi faire quand je le ressortirai.
It'll have to remain hidden for a while until I forget it and then when I see it again, I'll know what to do. Hopefully.